Handwoven Wall Hanging - Working Out an Idea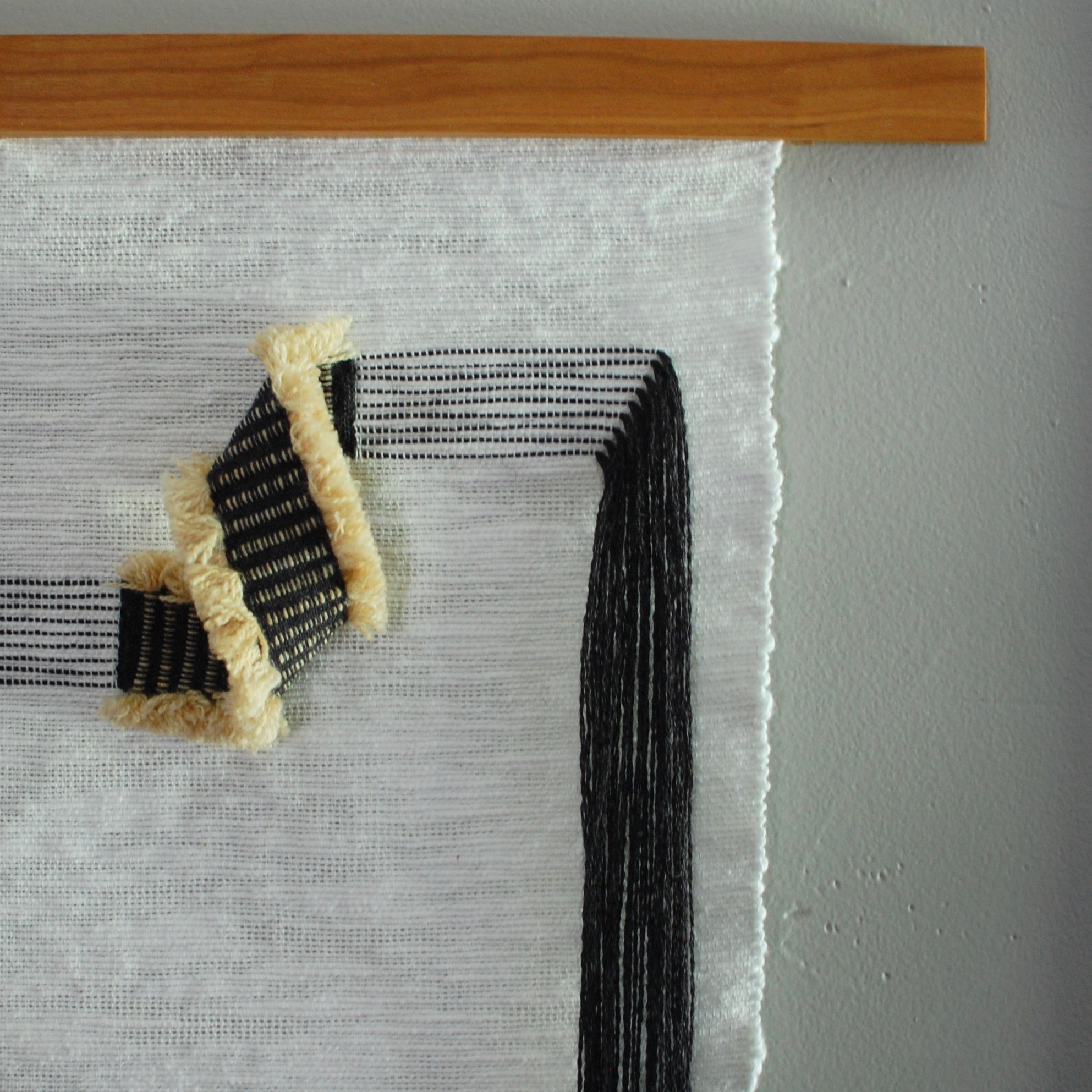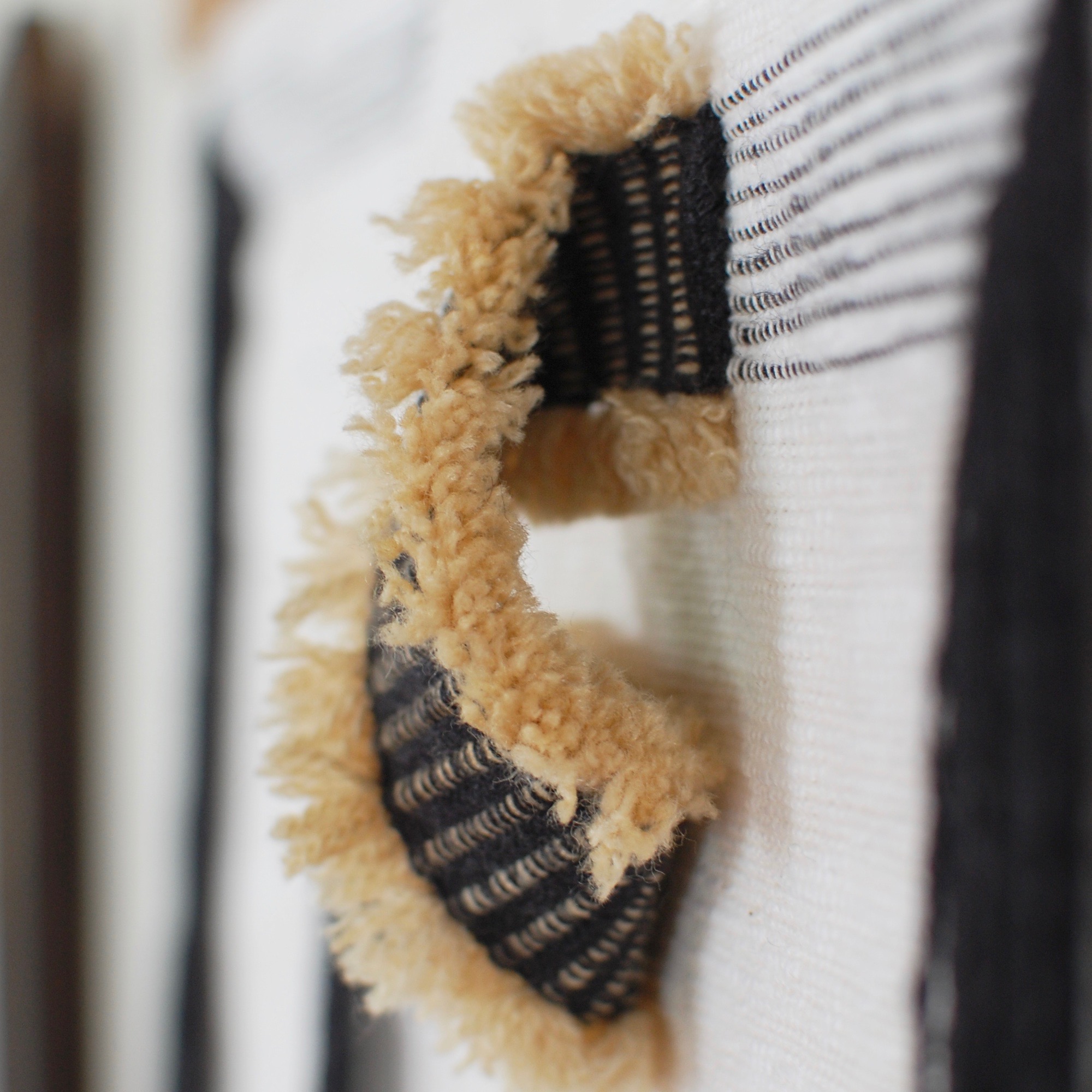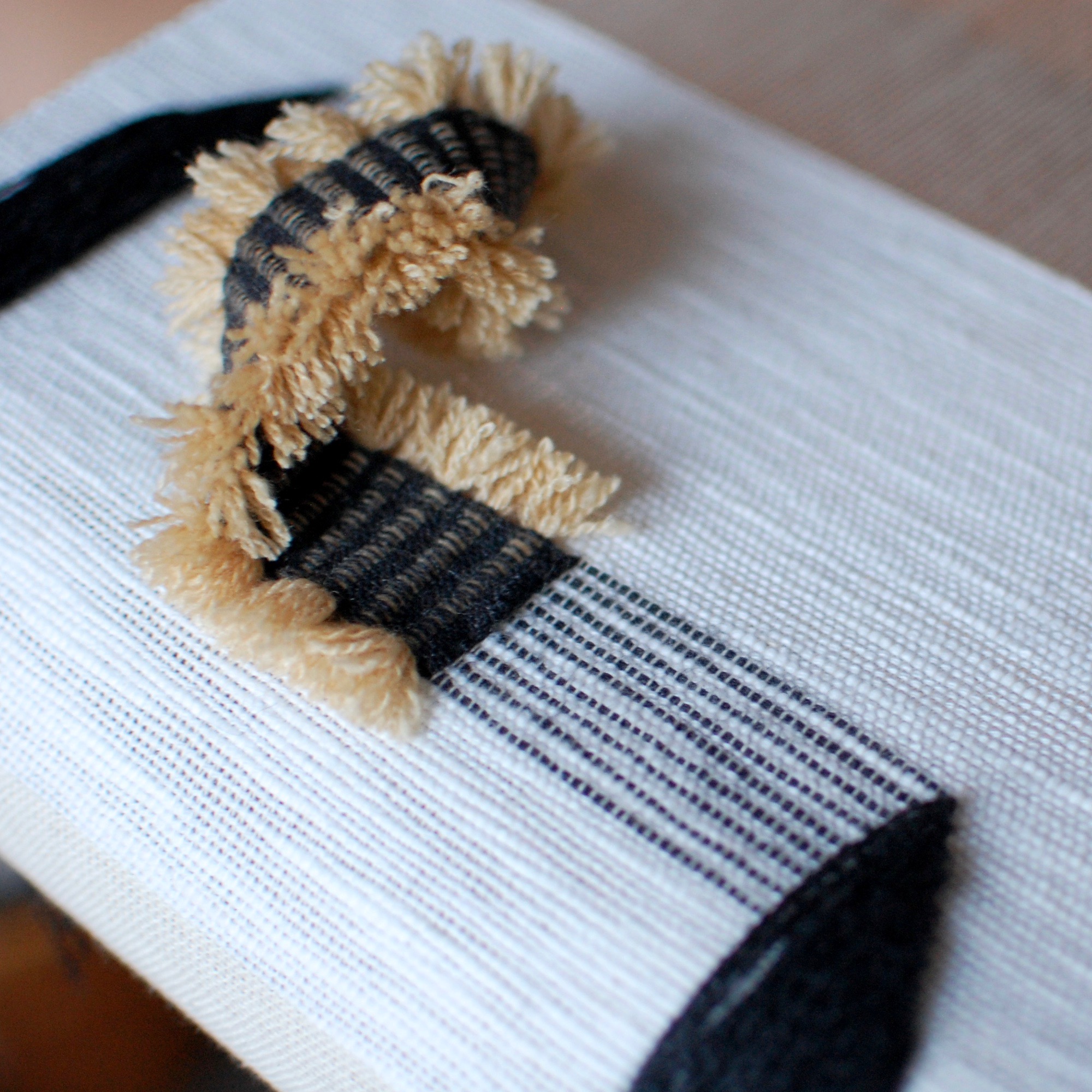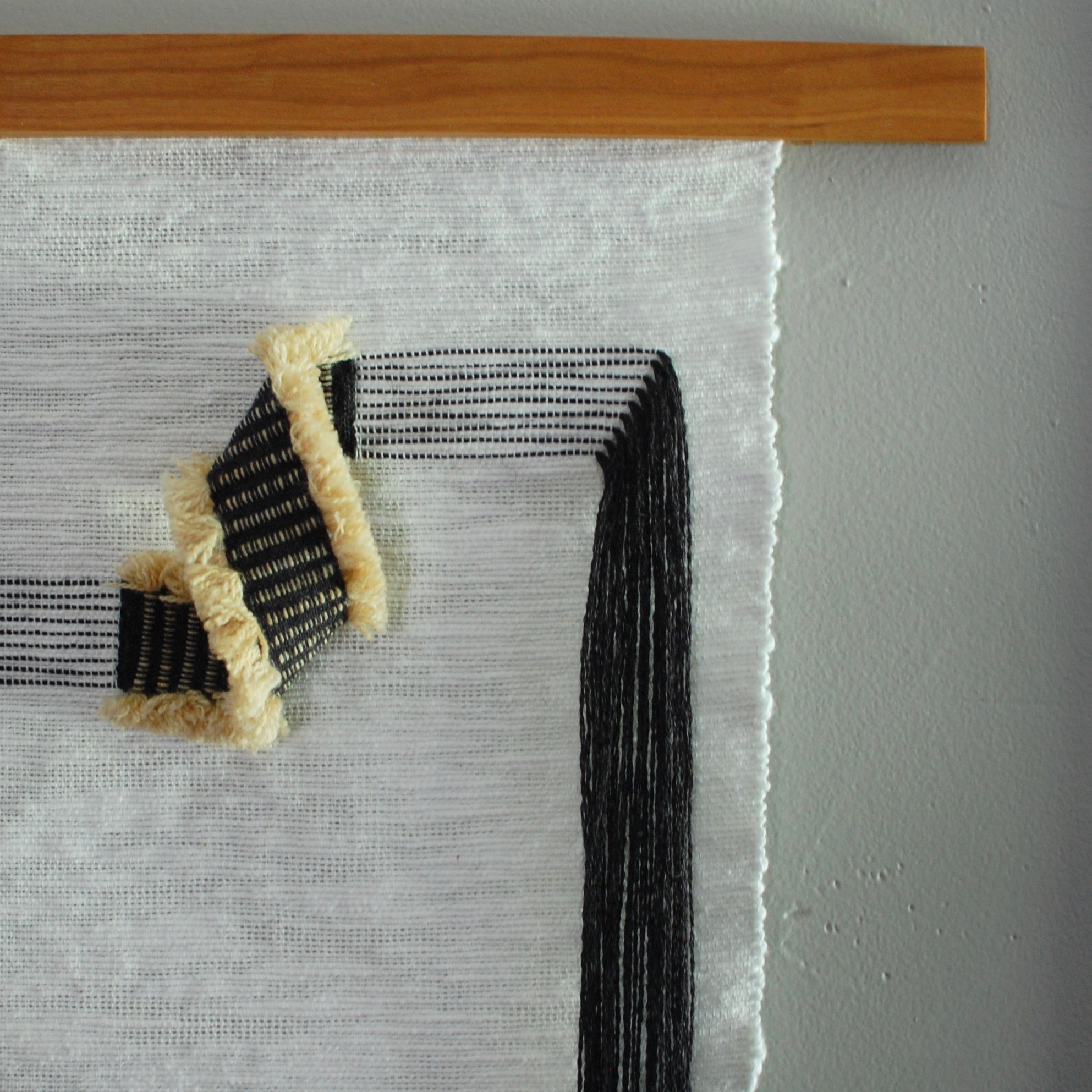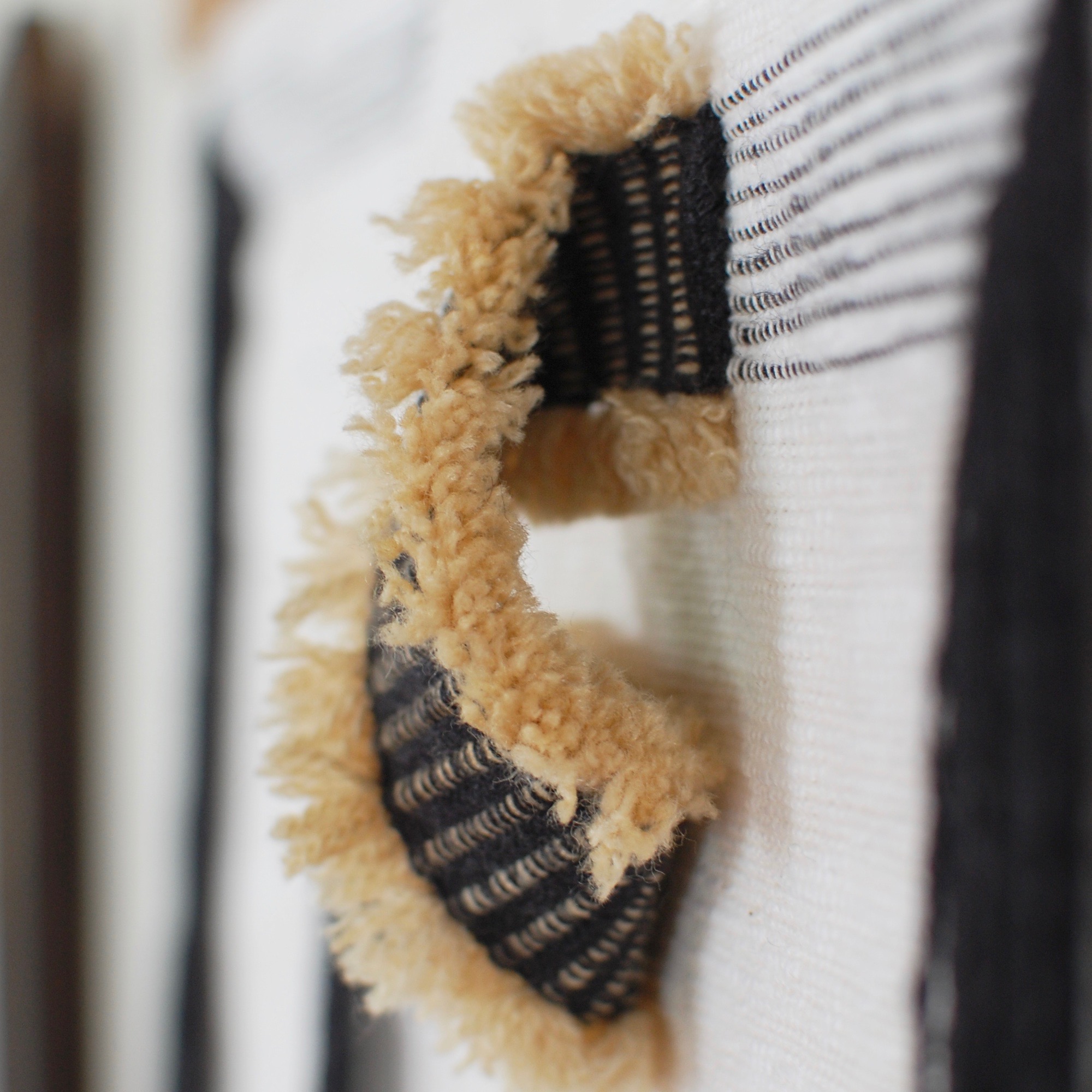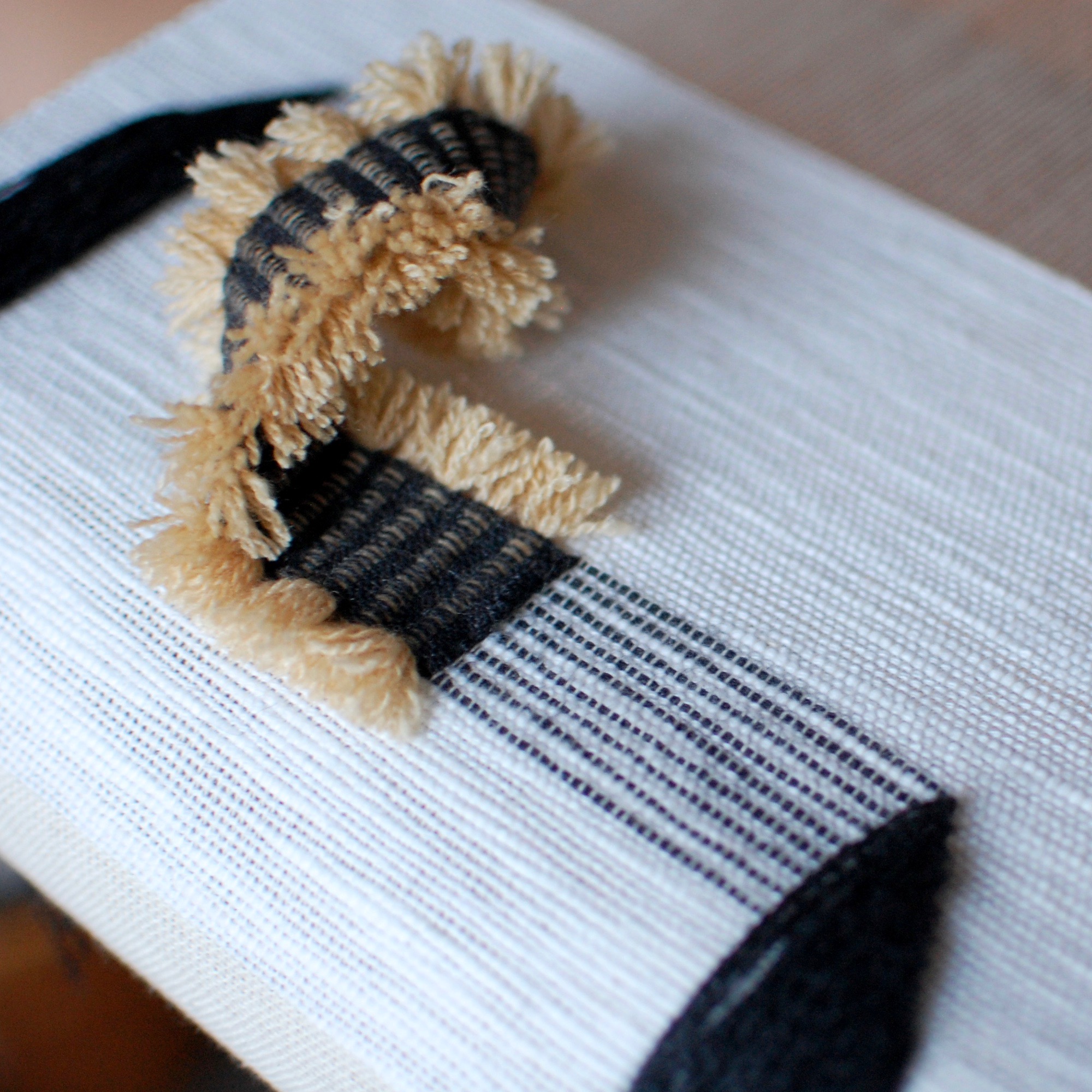 Handwoven Wall Hanging - Working Out an Idea
In this handwoven wall hanging two mini textile sculptures sit atop a textural white background.
This piece works off of the notion that one idea may serve as the starting point for multiple, completely different, paths.
Materials: Organic cotton, vintage French cotton, wool/silk yarn, wool/silk yarn that was naturally hand dyed with acorns. Suspended on a cherry wood mount.
Dimensions: 17'"l x 22"w with an additional 6" of fringe hanging down past the cloth.