Wall Hanging - Mull It Over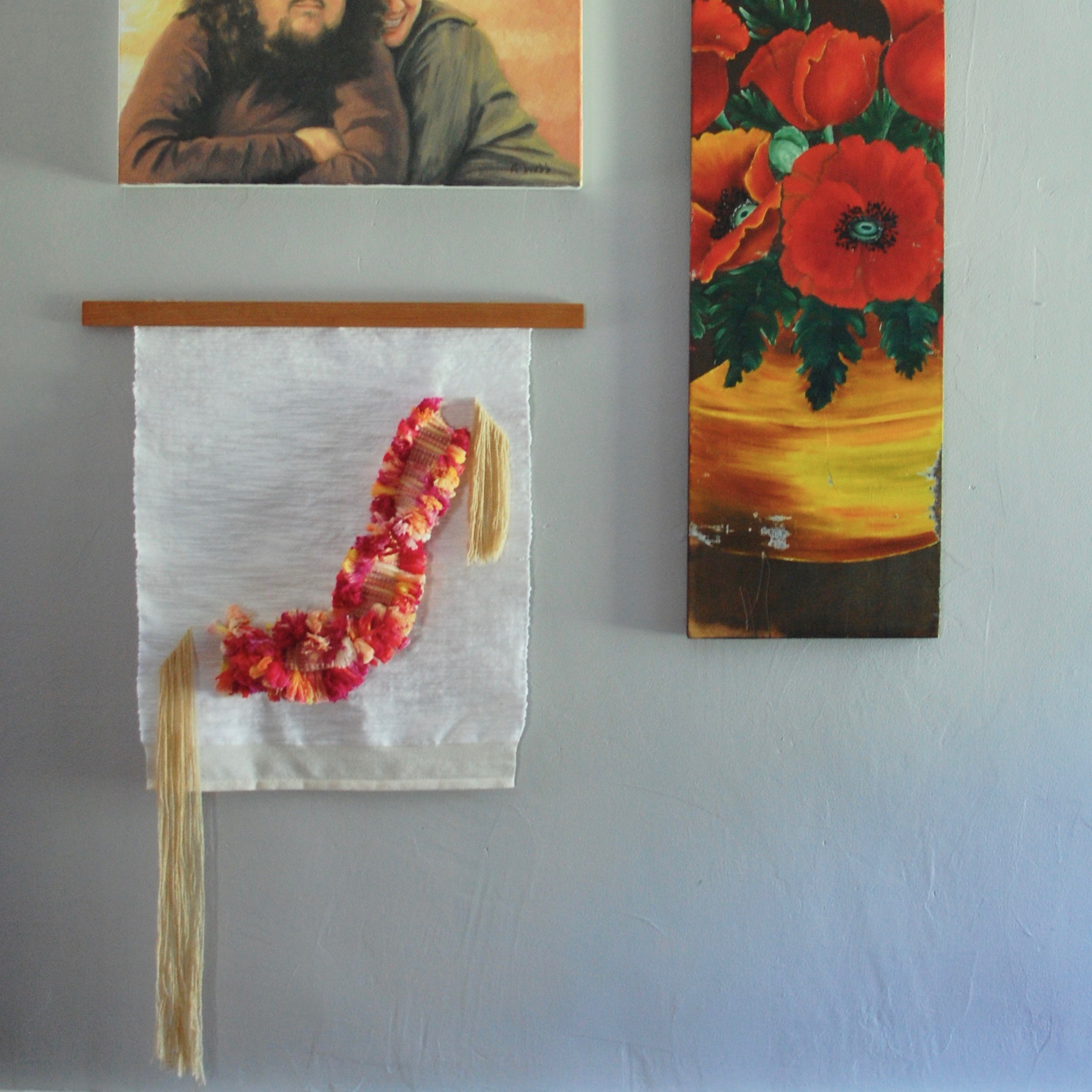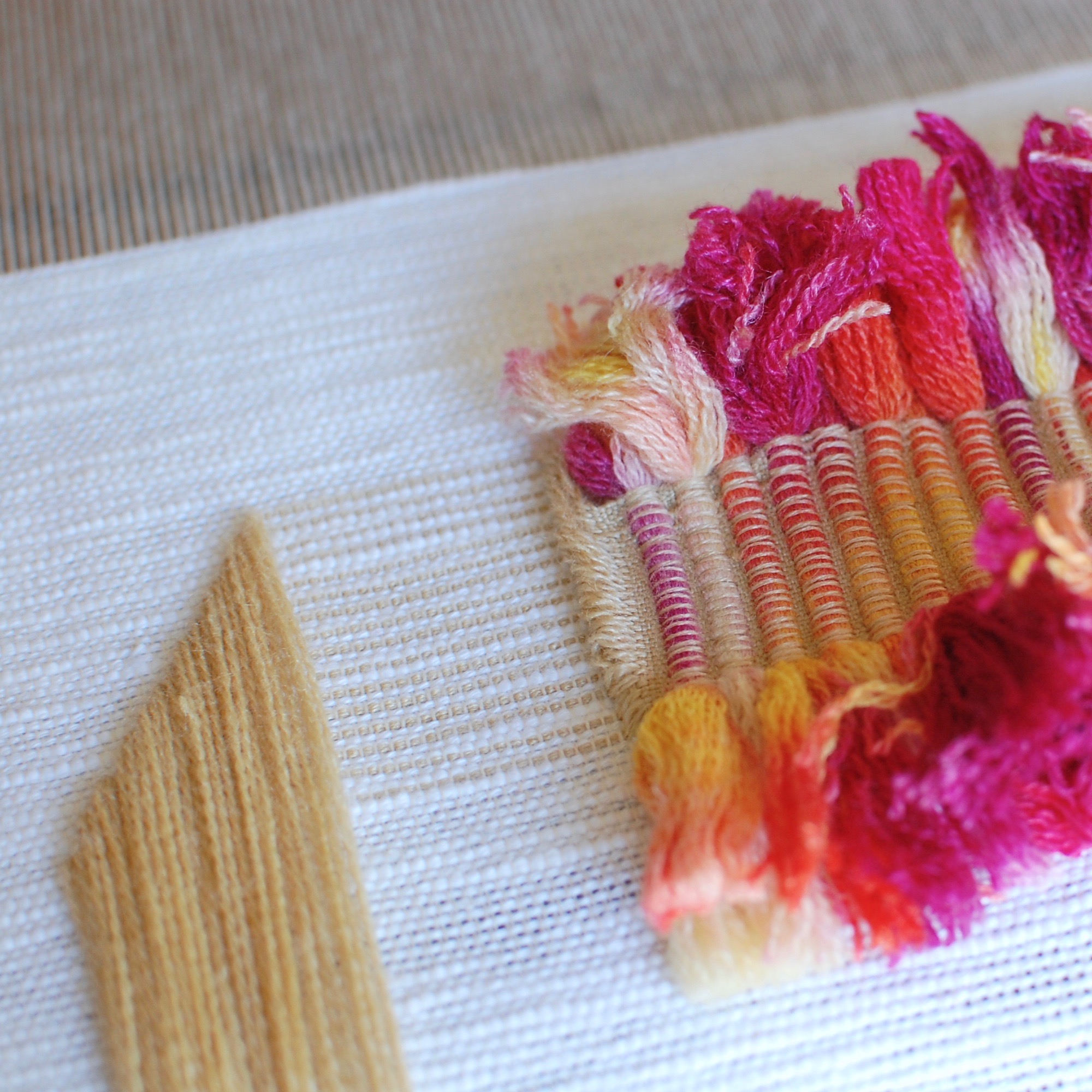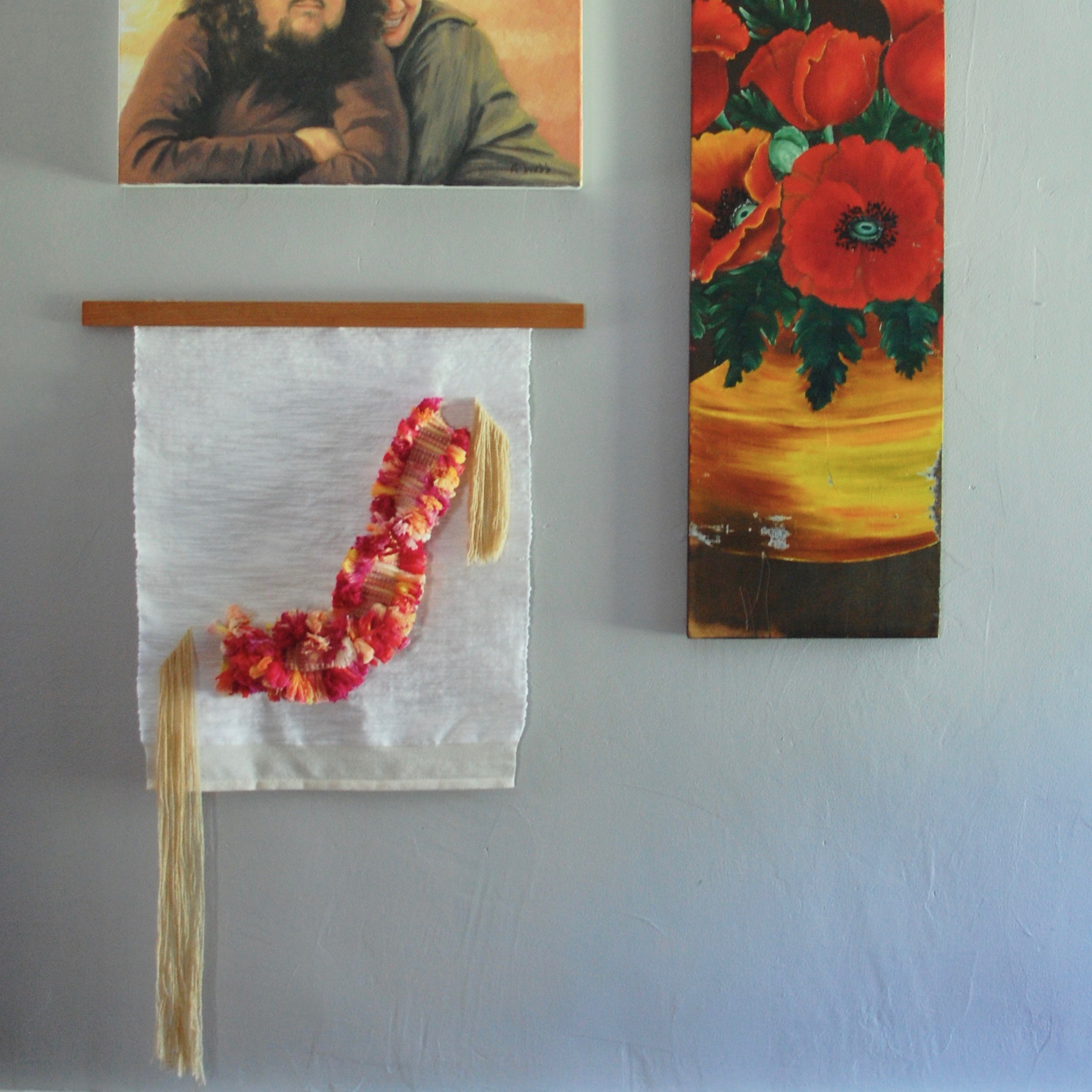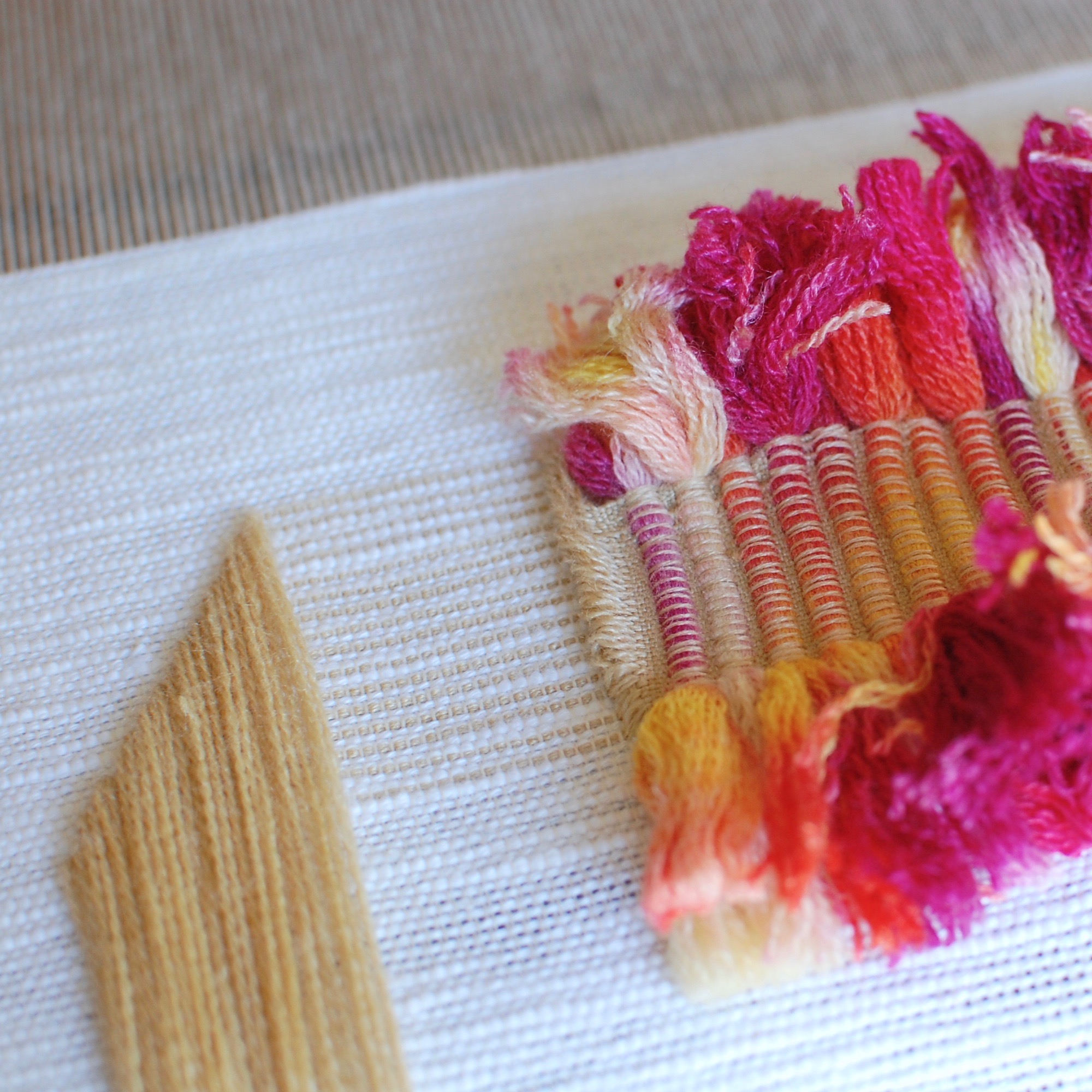 Wall Hanging - Mull It Over
This handwoven wall hanging manages to be both subdued and over the top at the same time. A vibrant woven twist hangs upon a calm white background. To me the piece is reminiscent of being in a quiet mental space while allowing your imagination to run wild. Freely thinking through possibilities, potential outcomes, and the many ways to get there. Sometimes logical—many times not.
Materials: Organic cotton, vintage French cotton, wool/silk yarn hand dyed with acorns and conventional dyes. Cherry wooden hanger.
Due to the uneven distribution of weight in this piece three holes have been in the hanger to insure the piece will hang straight on the wall.
Dimensions: 21.5" x 22" with an additional 12" of fringe hanging down past the cloth.