Waffle Weave Shawl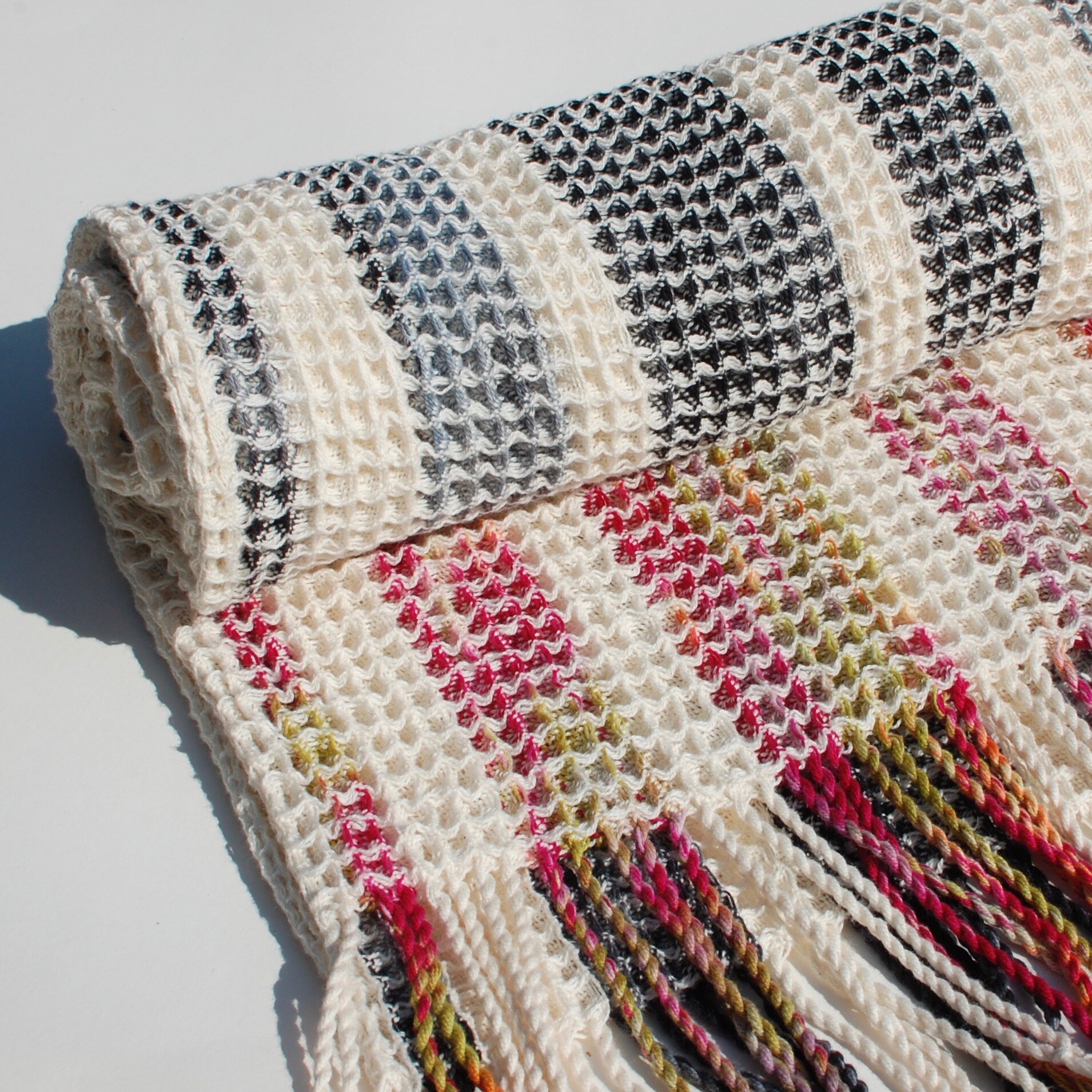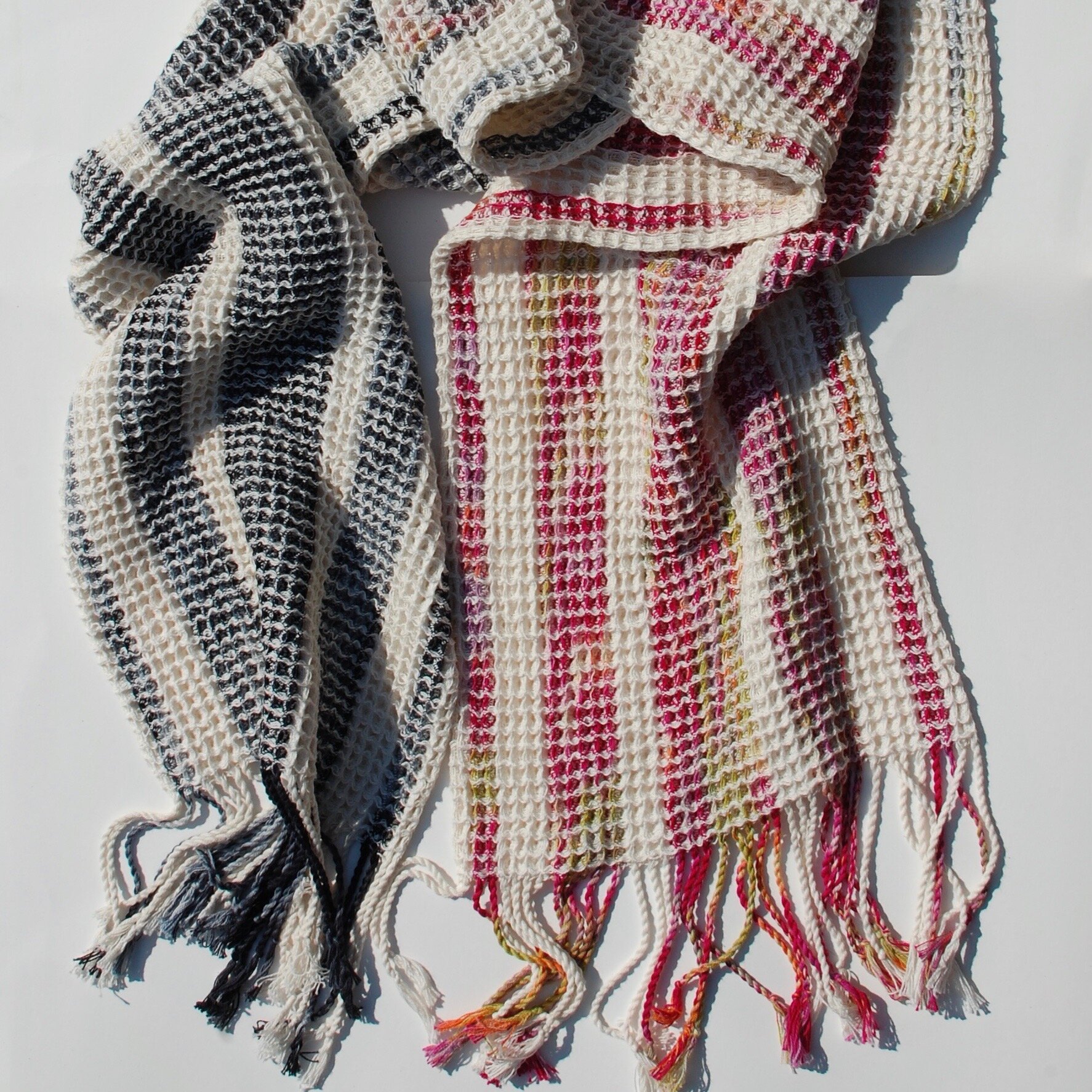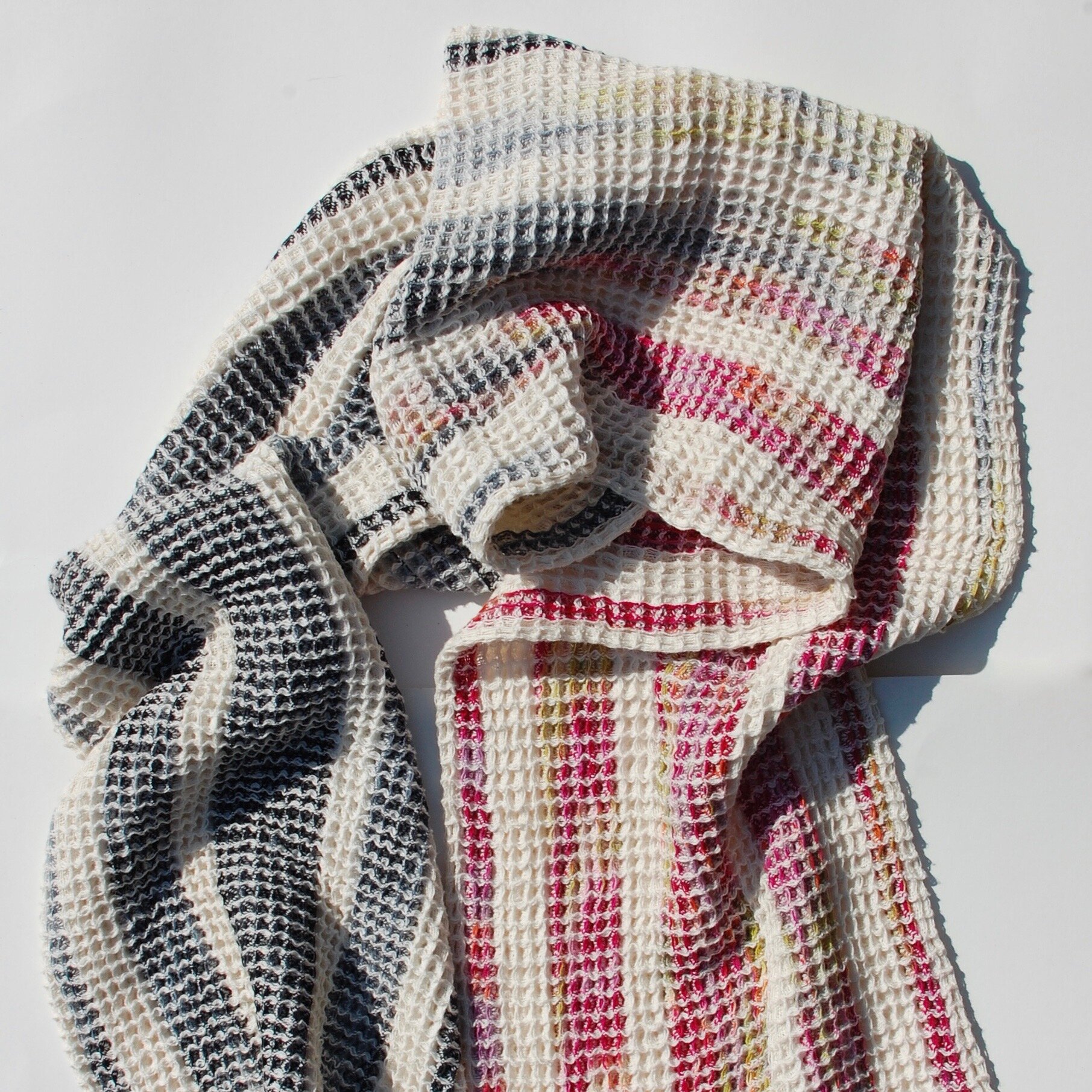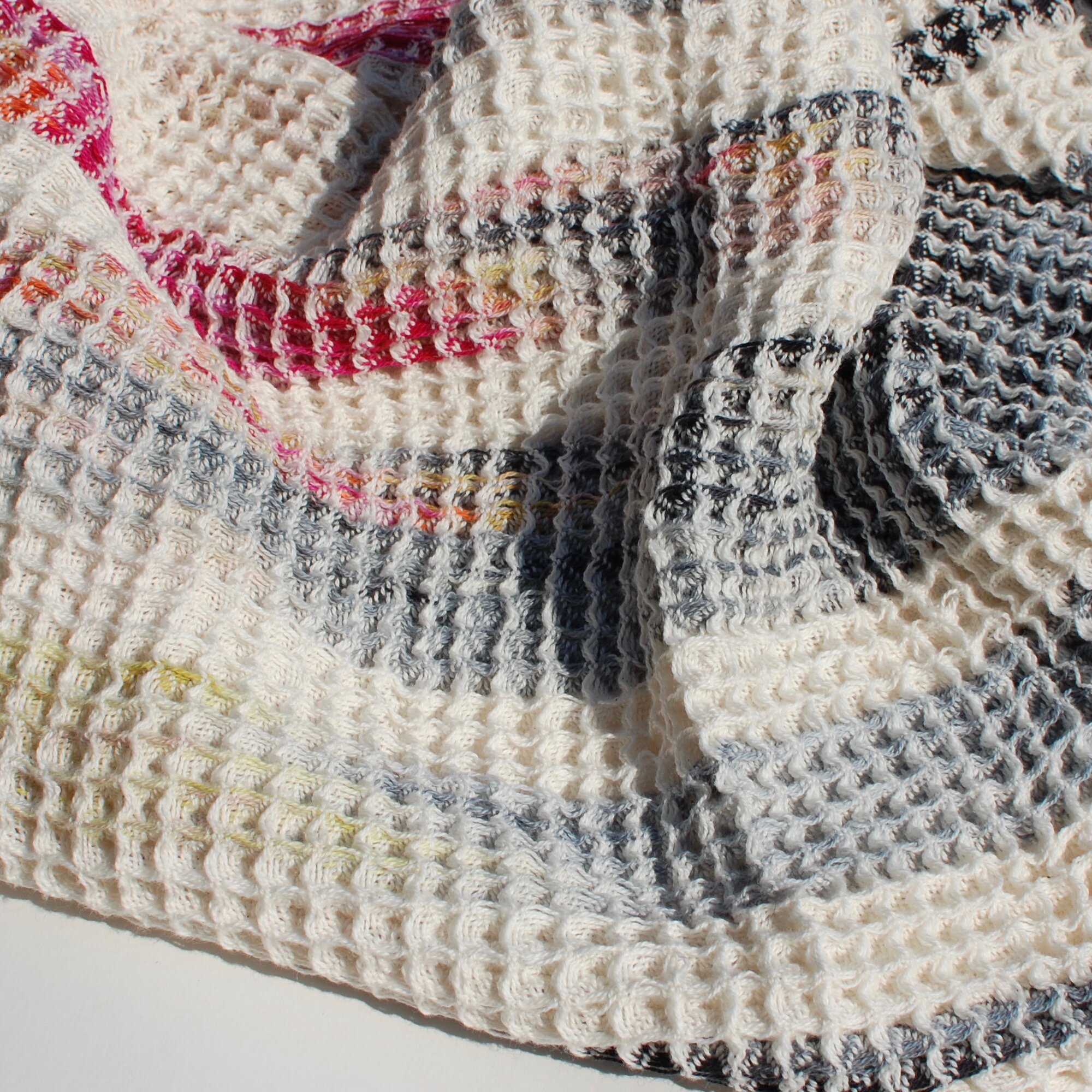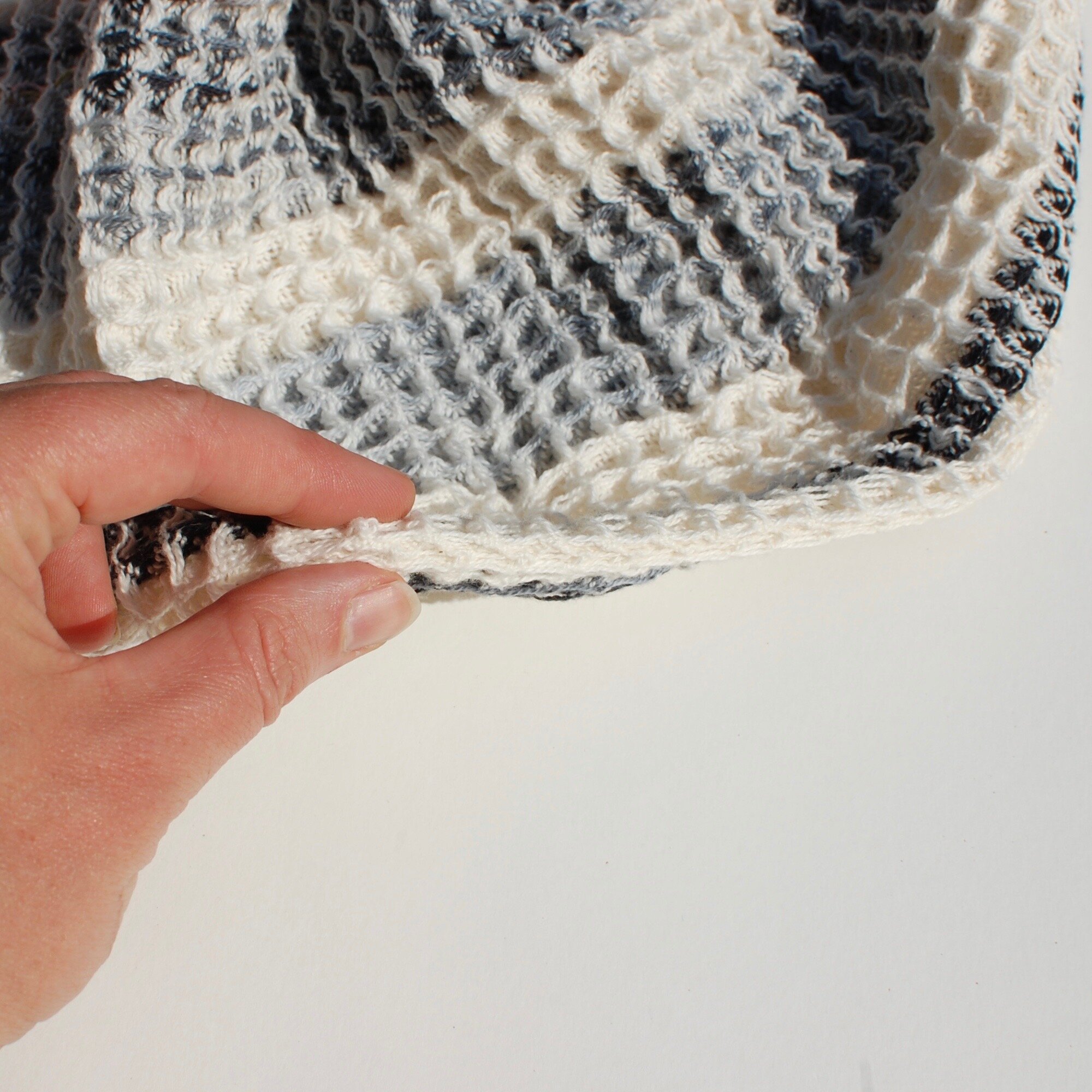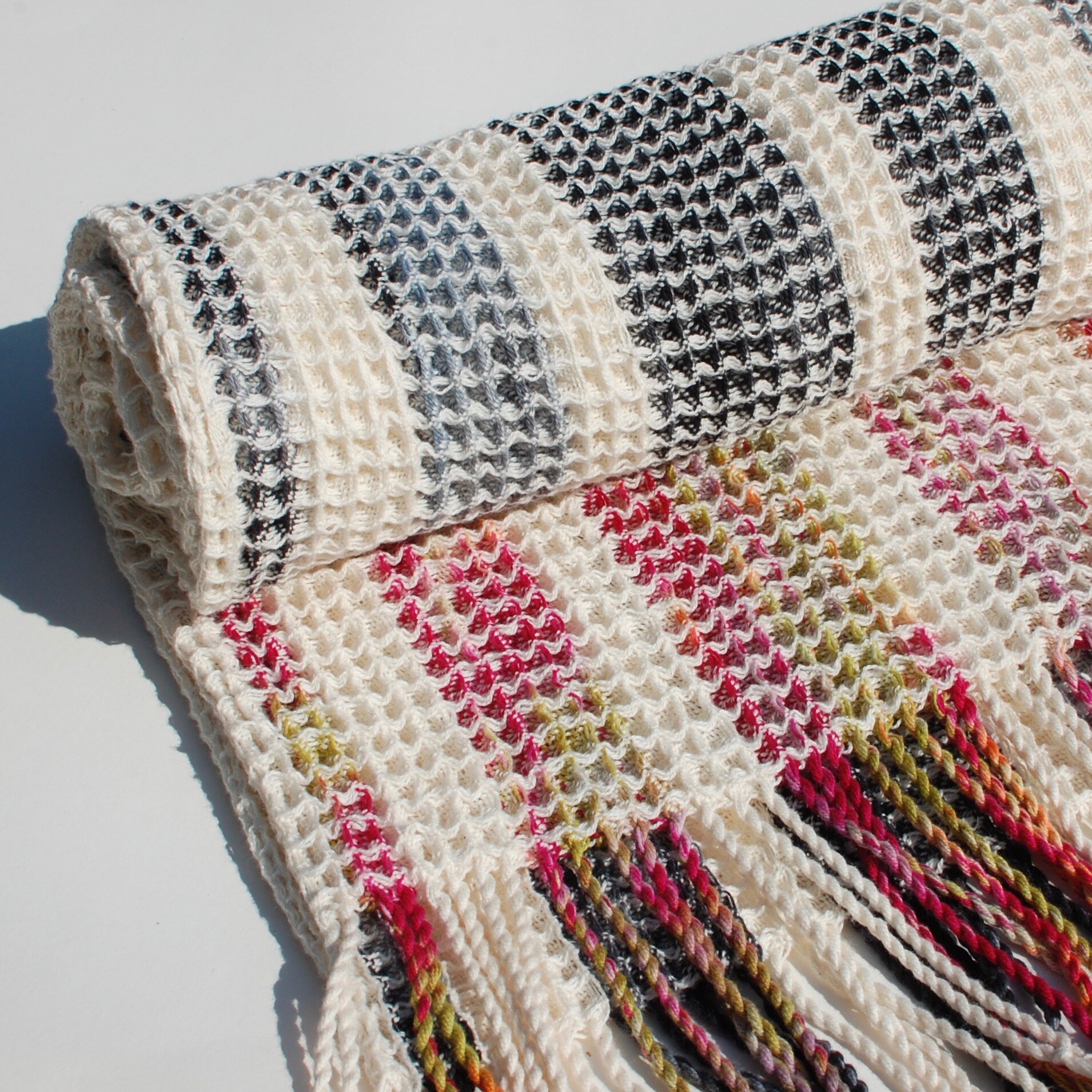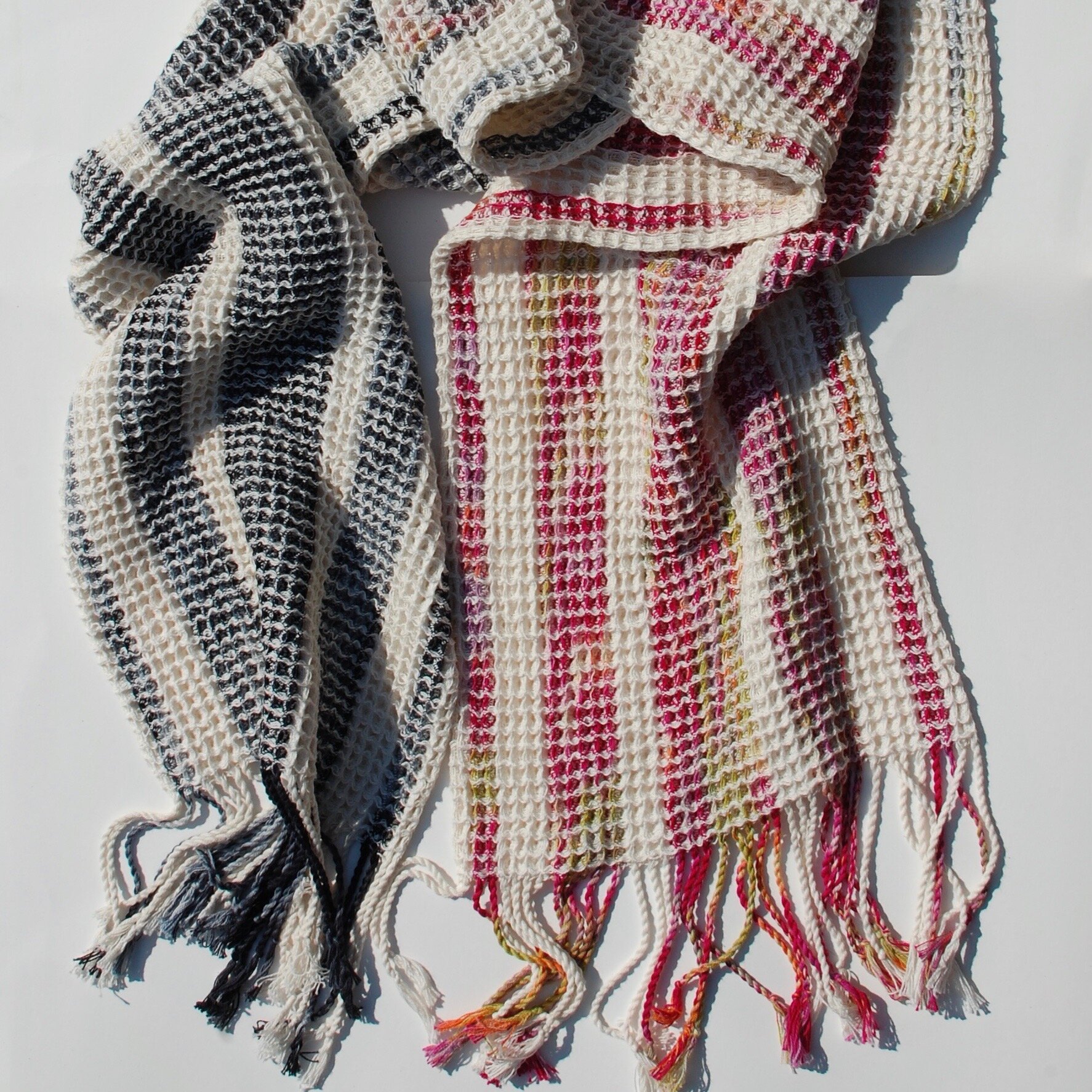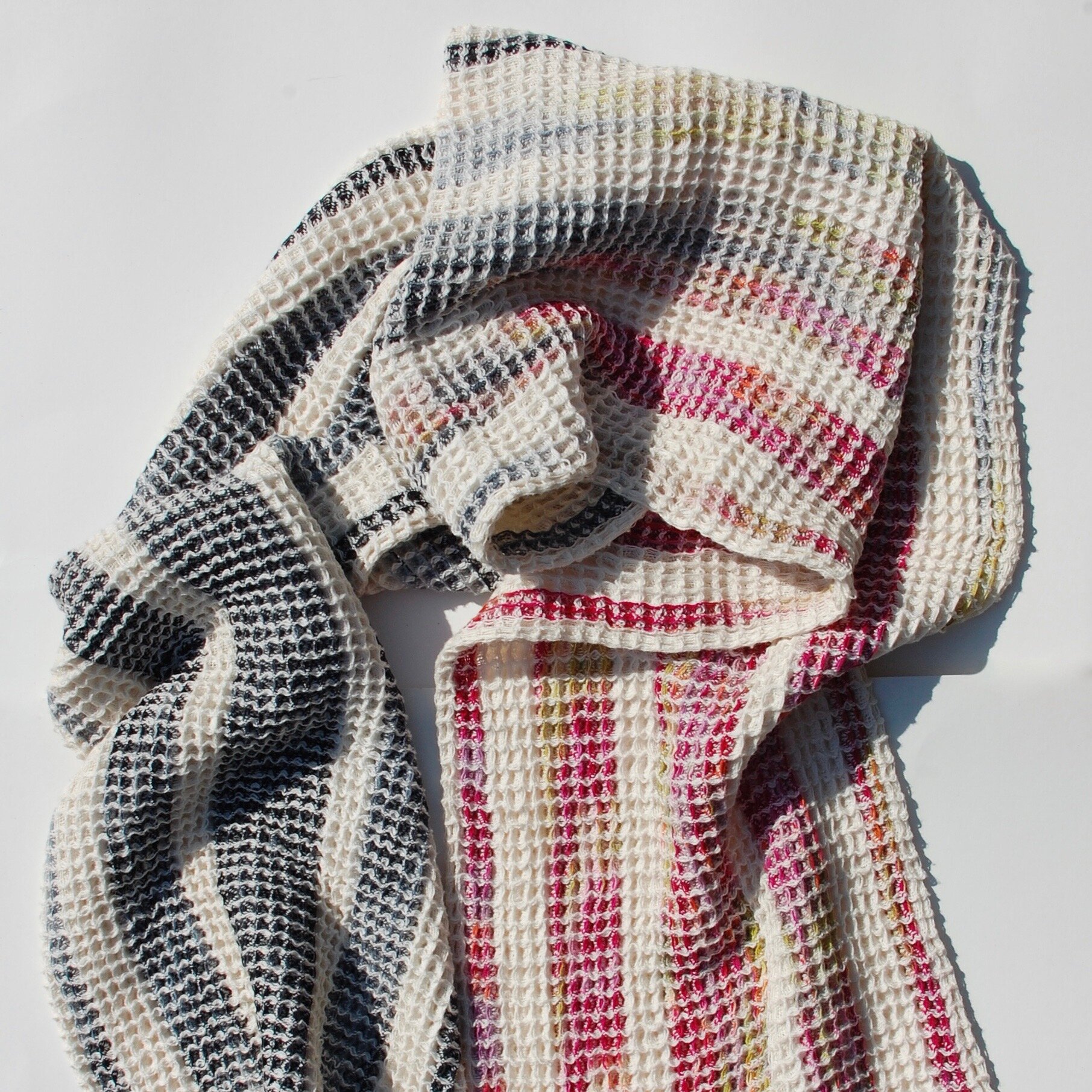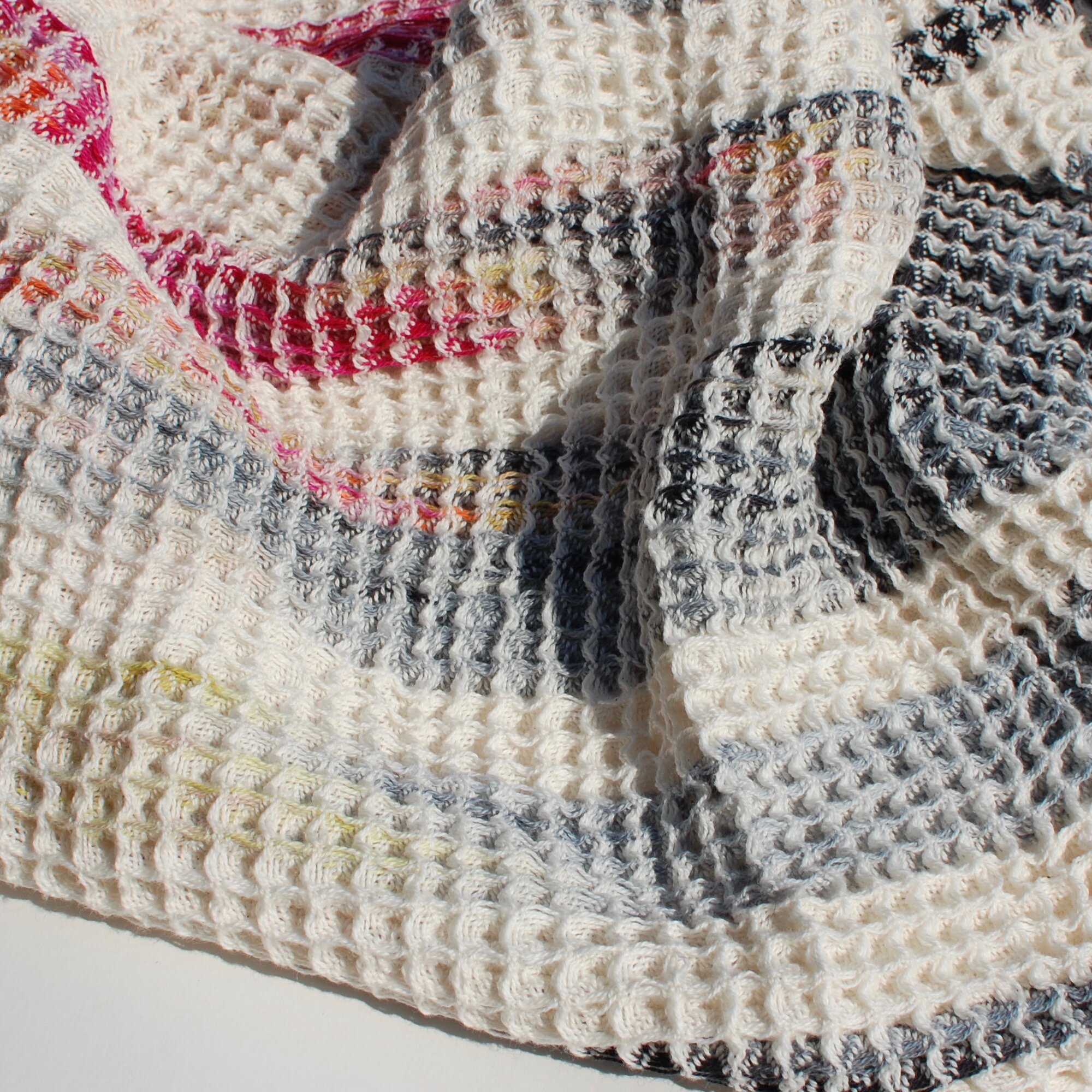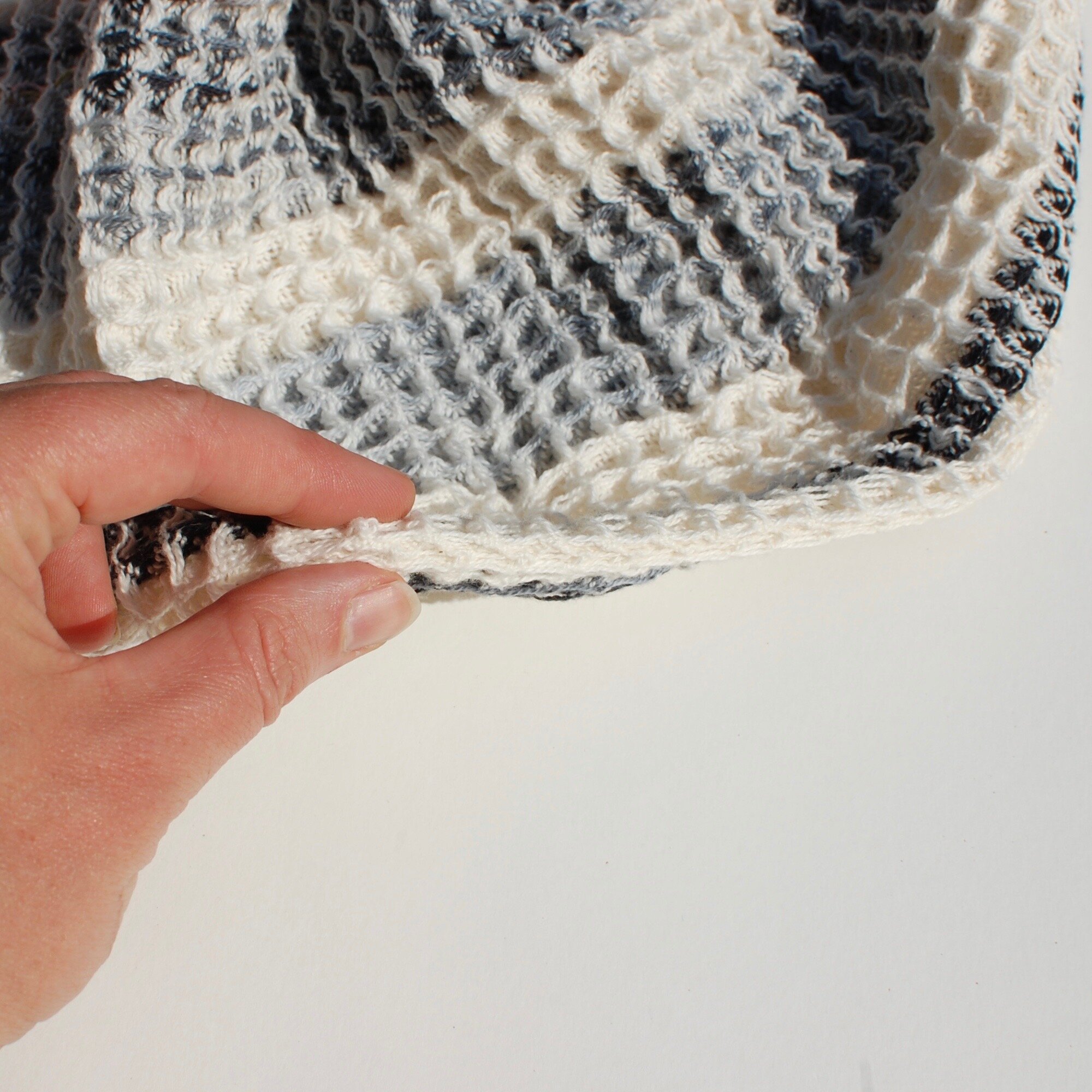 Waffle Weave Shawl
This shawl is woven in a structure called waffle weave. Sweet on its own—no syrup needed to enjoy. The origin of the name is apparent by the deep peeks and valleys that are created by long floats of yarn in the weaving. The length of the warp yarn has been hand-dyed. The colors shift from a vibrant fall foliage inspired pallet to toned down black and icy grays. I like to think of this piece as the seasons sliding from autumn into winter. Made from organic American grown cotton this shawl is perfect for layering and is soft and cozy next to your skin.
Fiber: 100% Organic and sustainably grown American cotton. Hand-dyed.
Dimensions: 78"x13.5", with an additional 6" of twisted fringe on each end.
Care: Hand wash in cool water. Lay flat to dry.
*There may be slight variations in the cloth due to the handmade nature of the piece. A mark of the maker's hand.