Scrunchie - Hand-dyed Cool Tones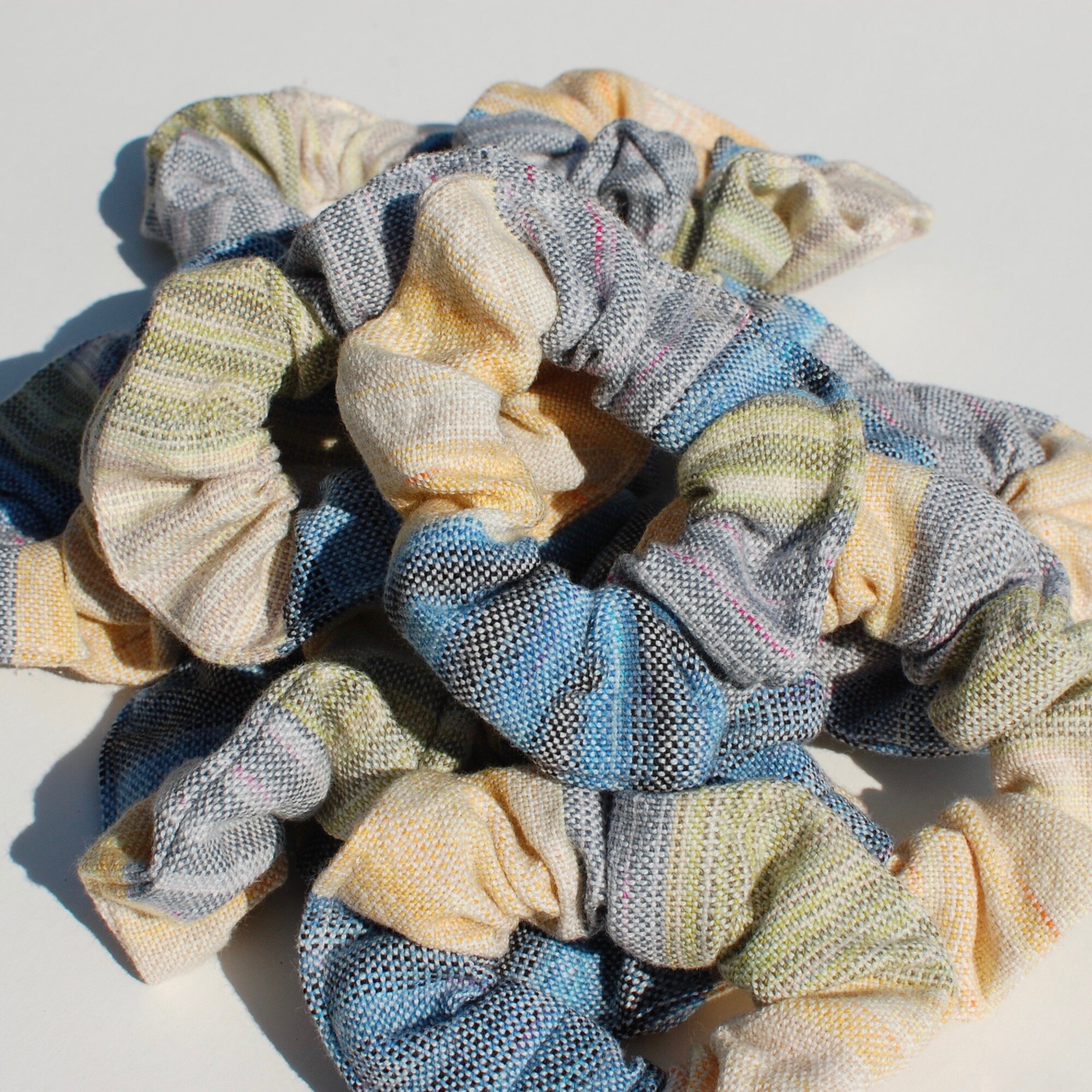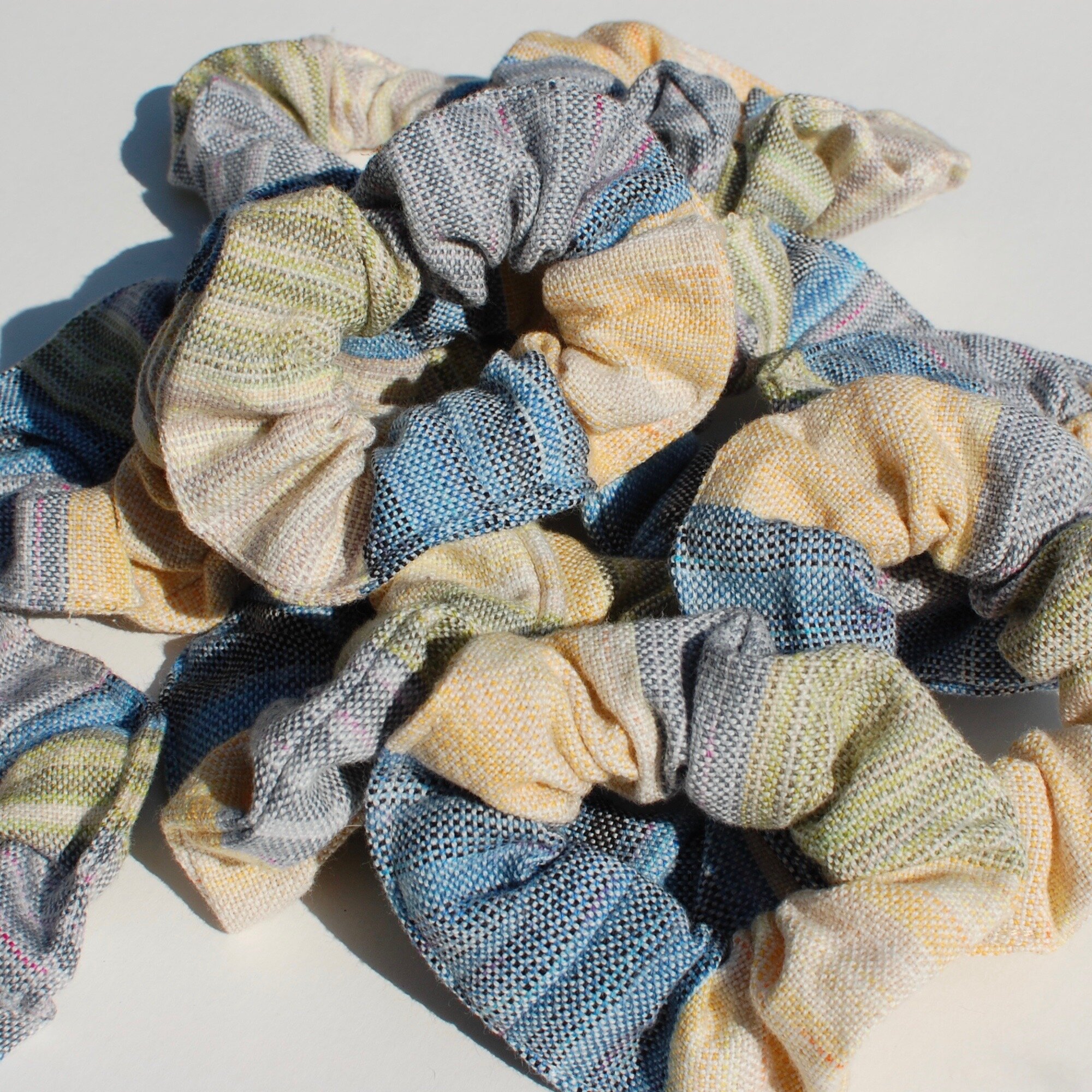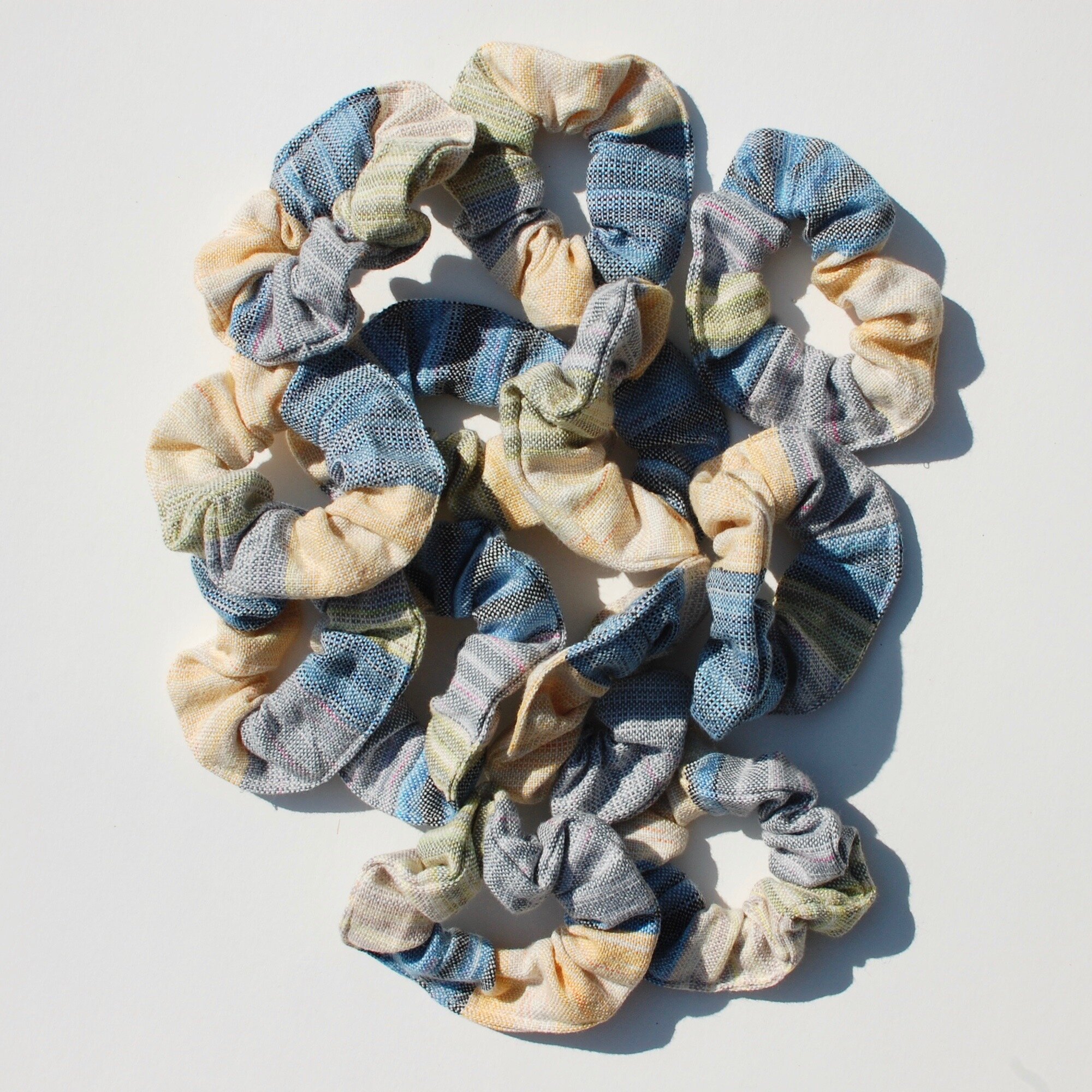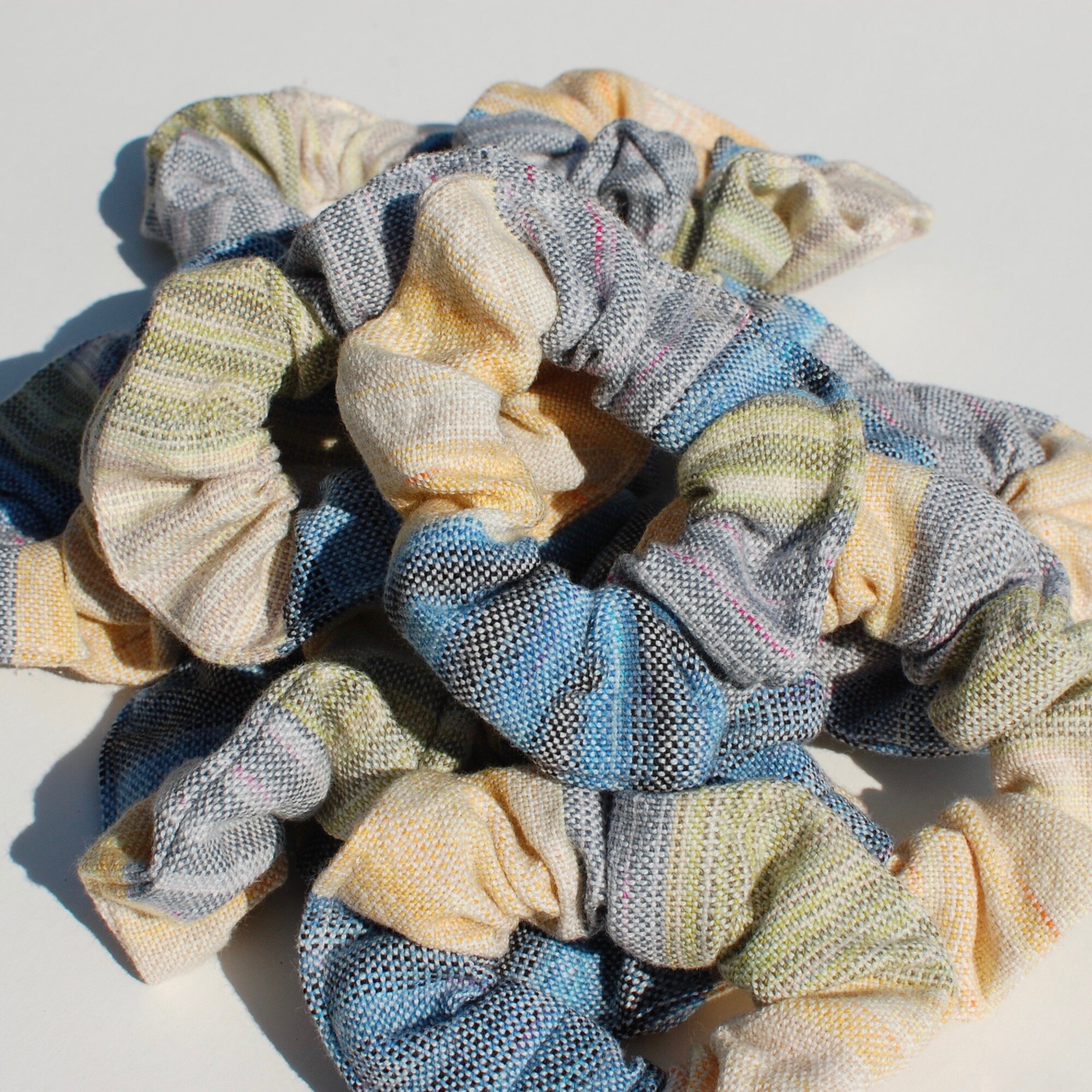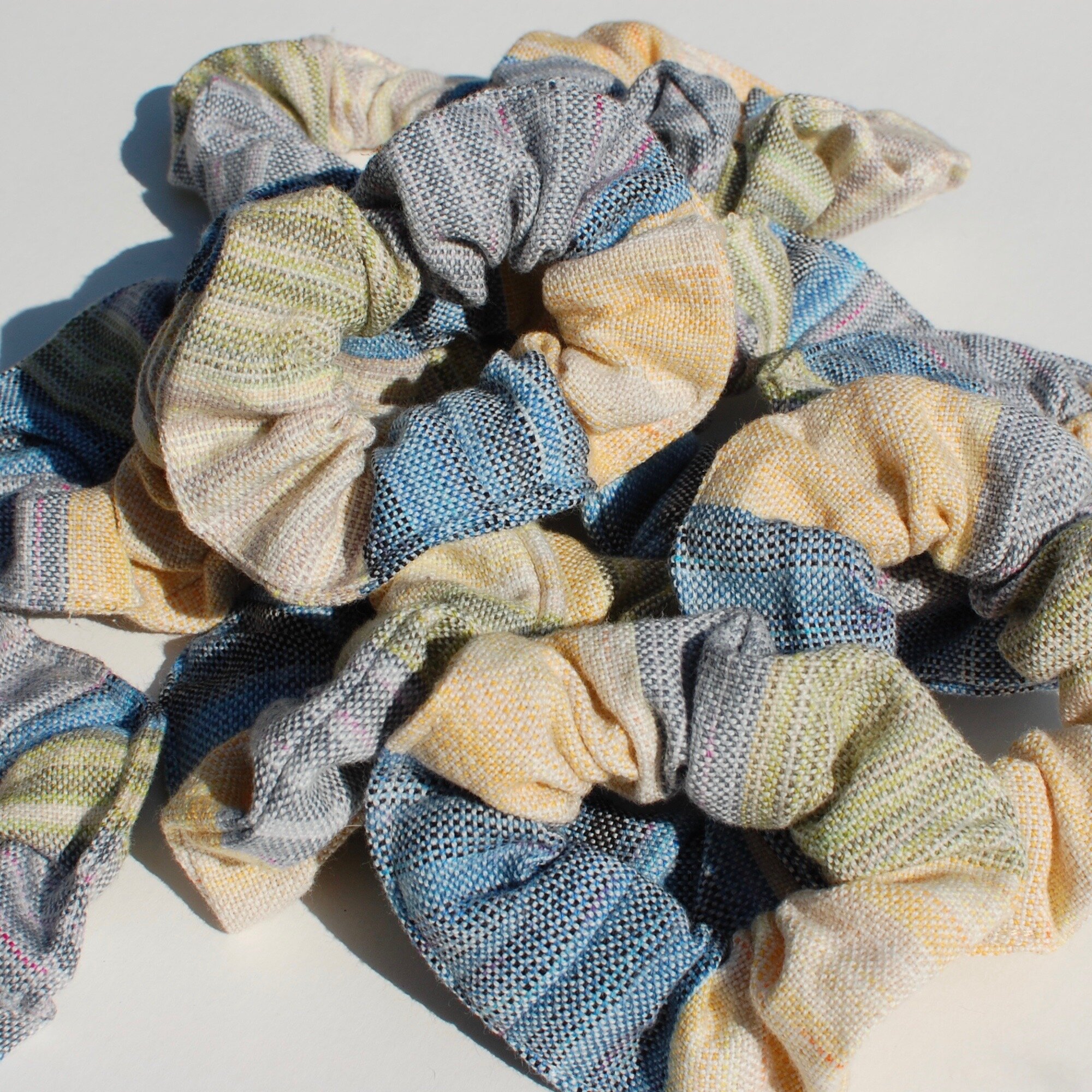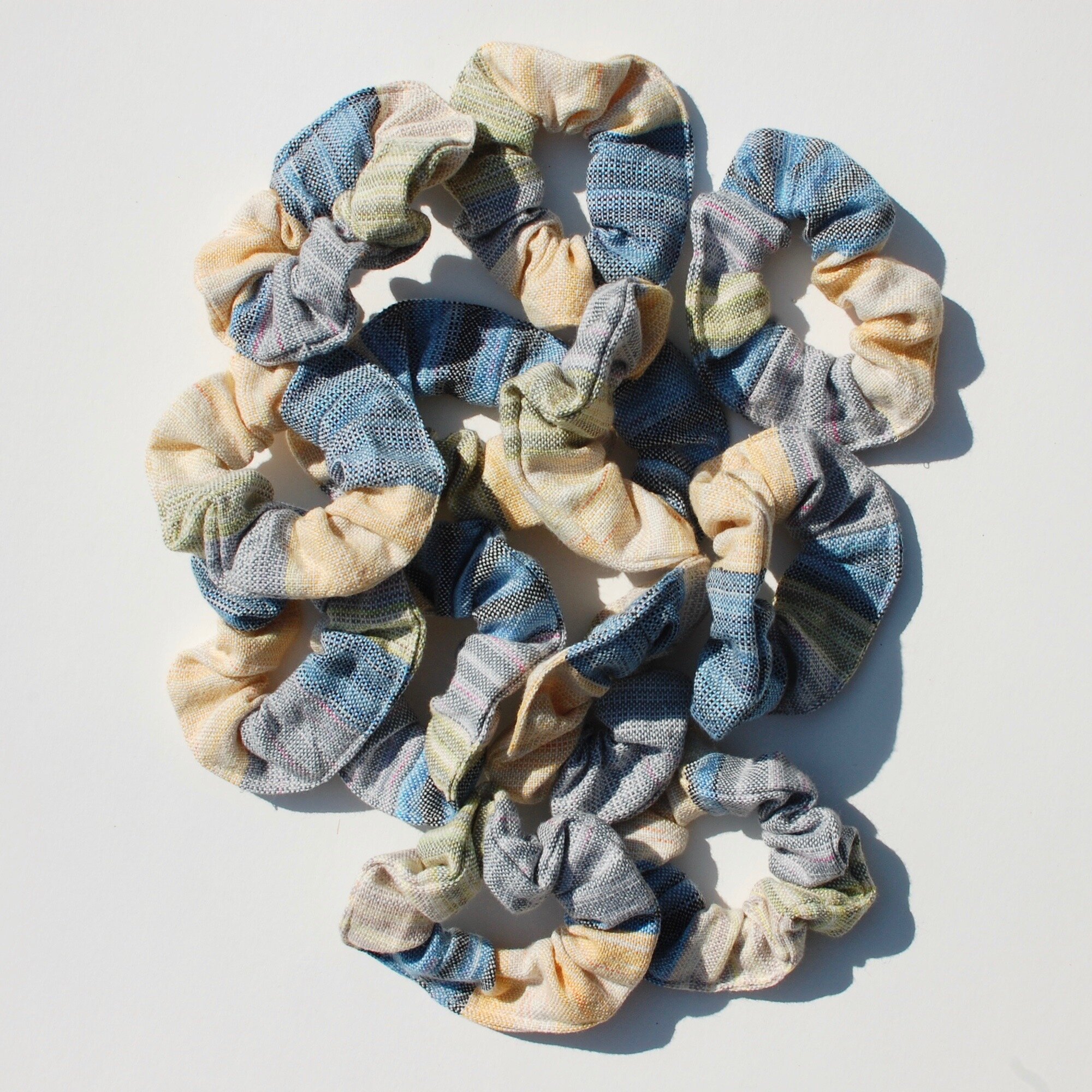 Scrunchie - Hand-dyed Cool Tones
Give your ponytail a little love with a handwoven and hand-dyed scrunchie. These scrunchies comfortably fit around a ponytail twice. This fabric includes stripes of blues, light yellows, greens, and grays, with specs of fuchsia and orange.
All scrunchies ship free.
Fiber: 100% American grown cotton, hand-dyed. Conventional elastic inside.
Care: machine wash on a cool gentle cycle.