Meandering Rainbow Textile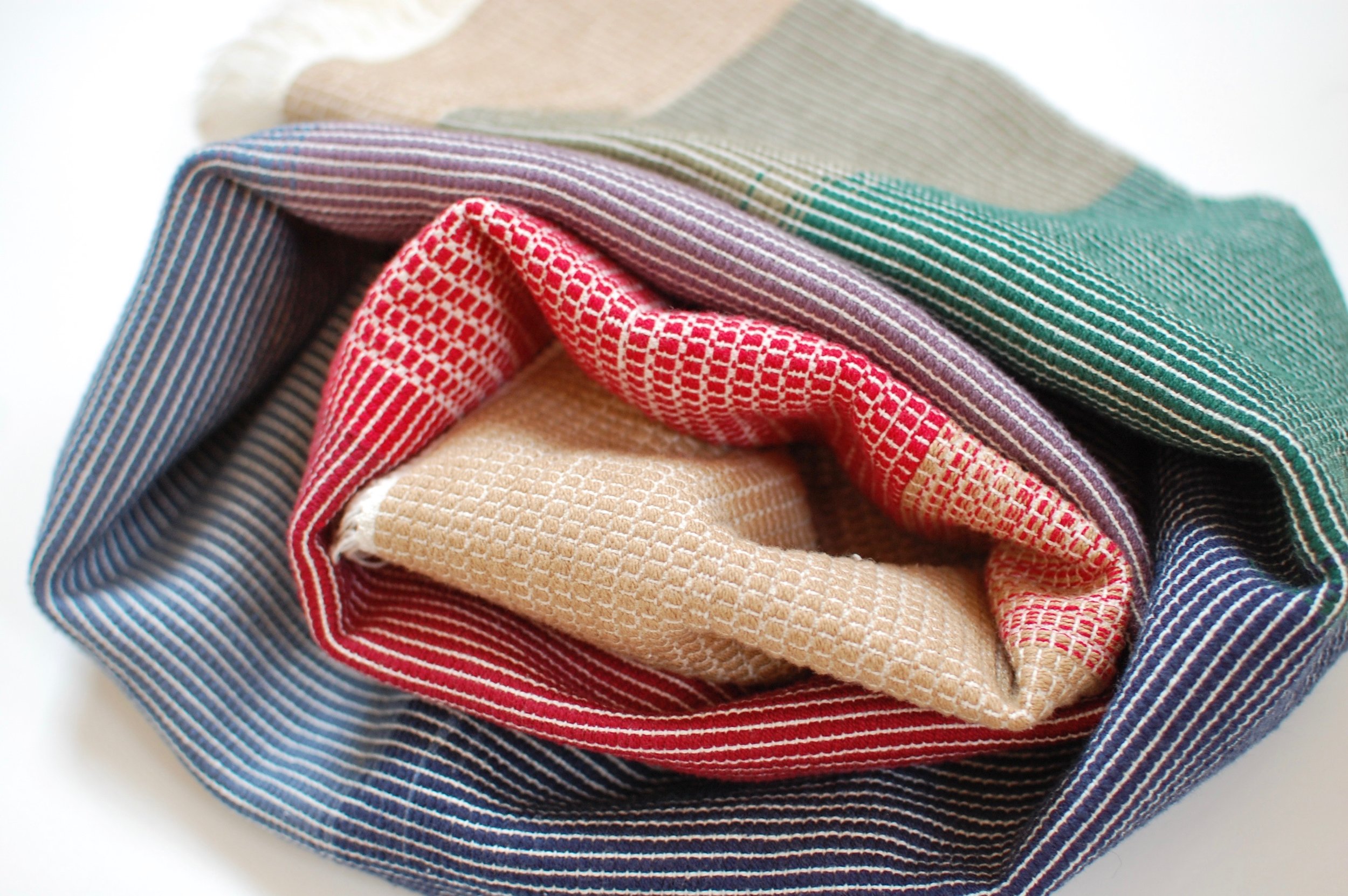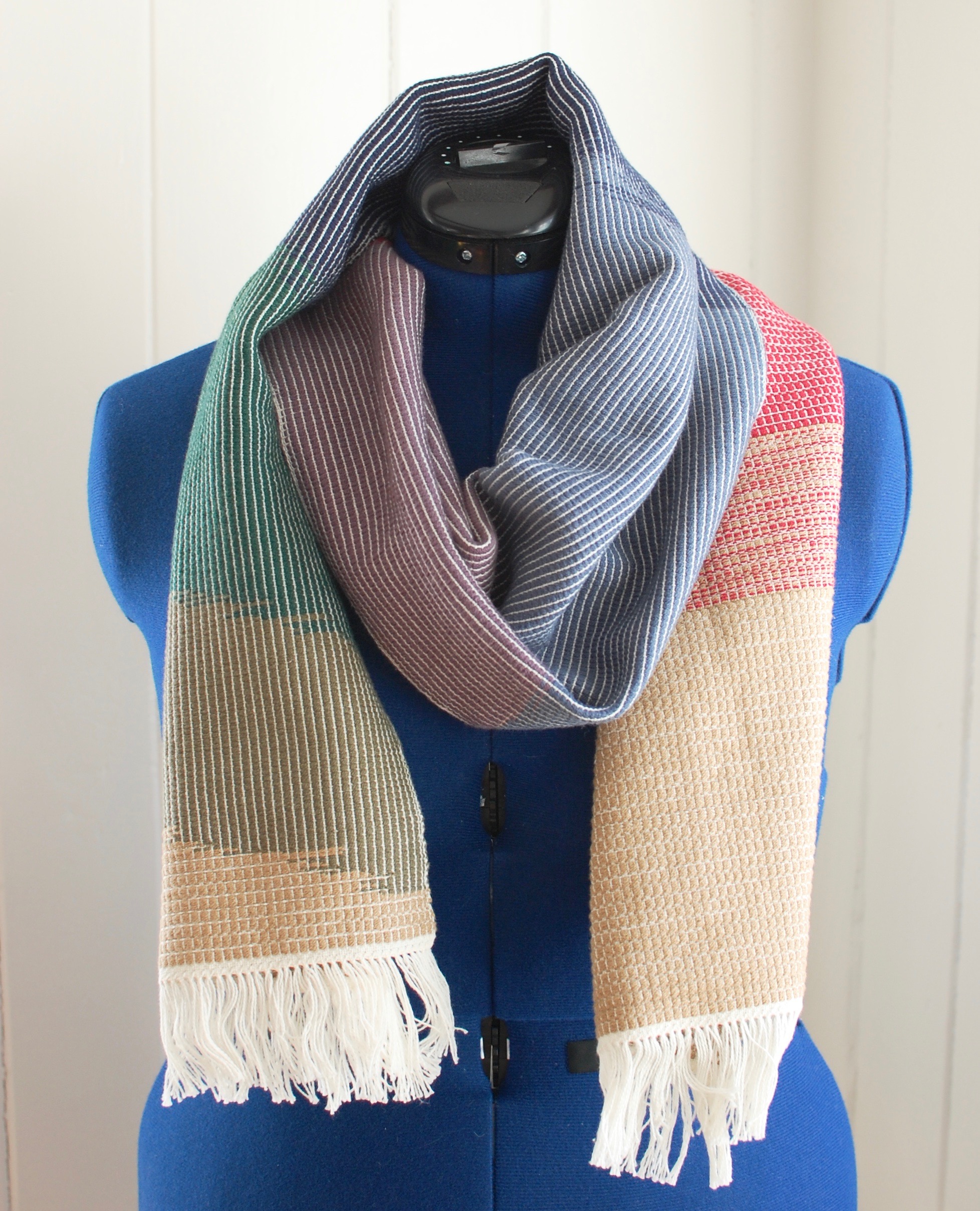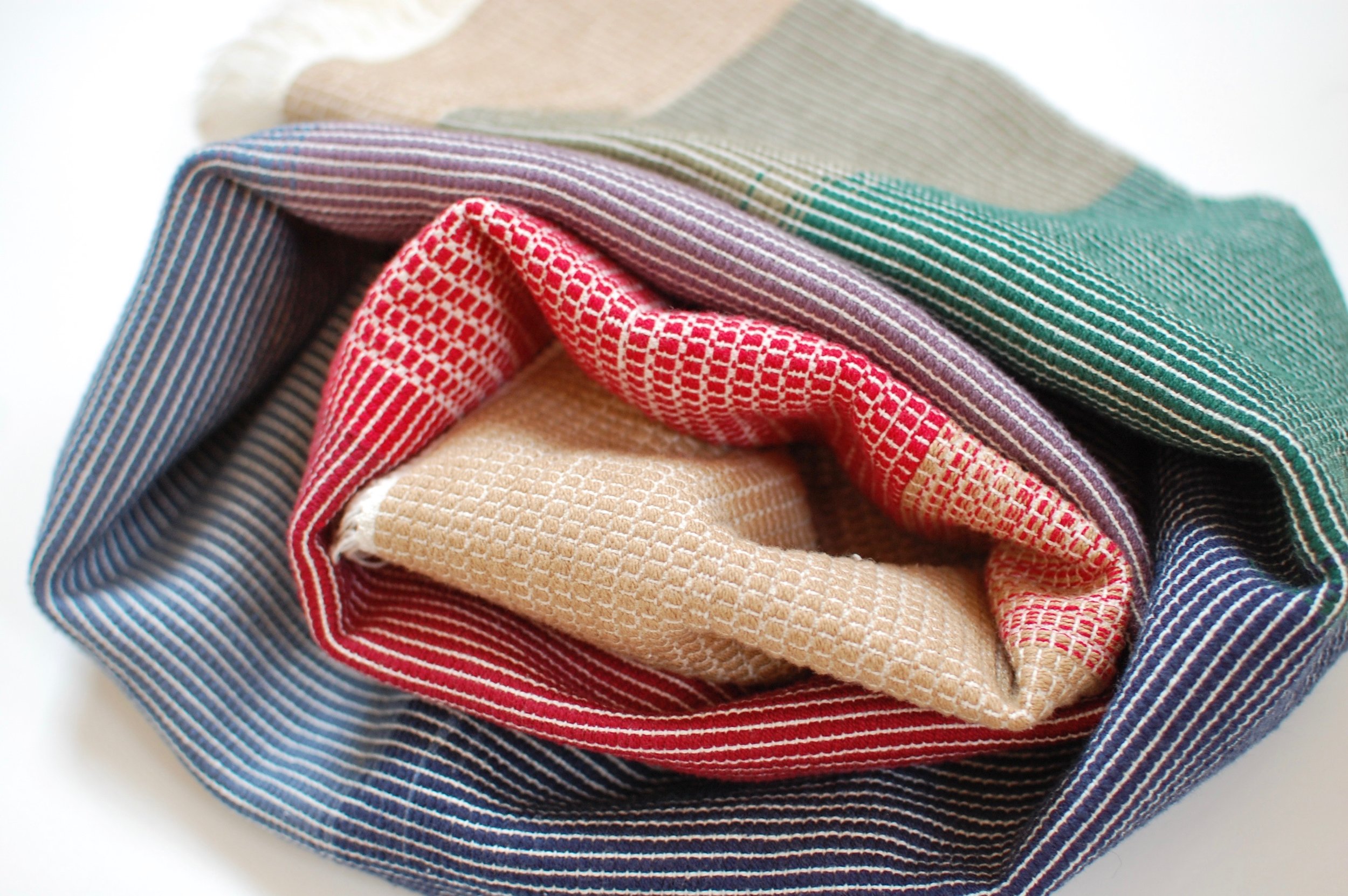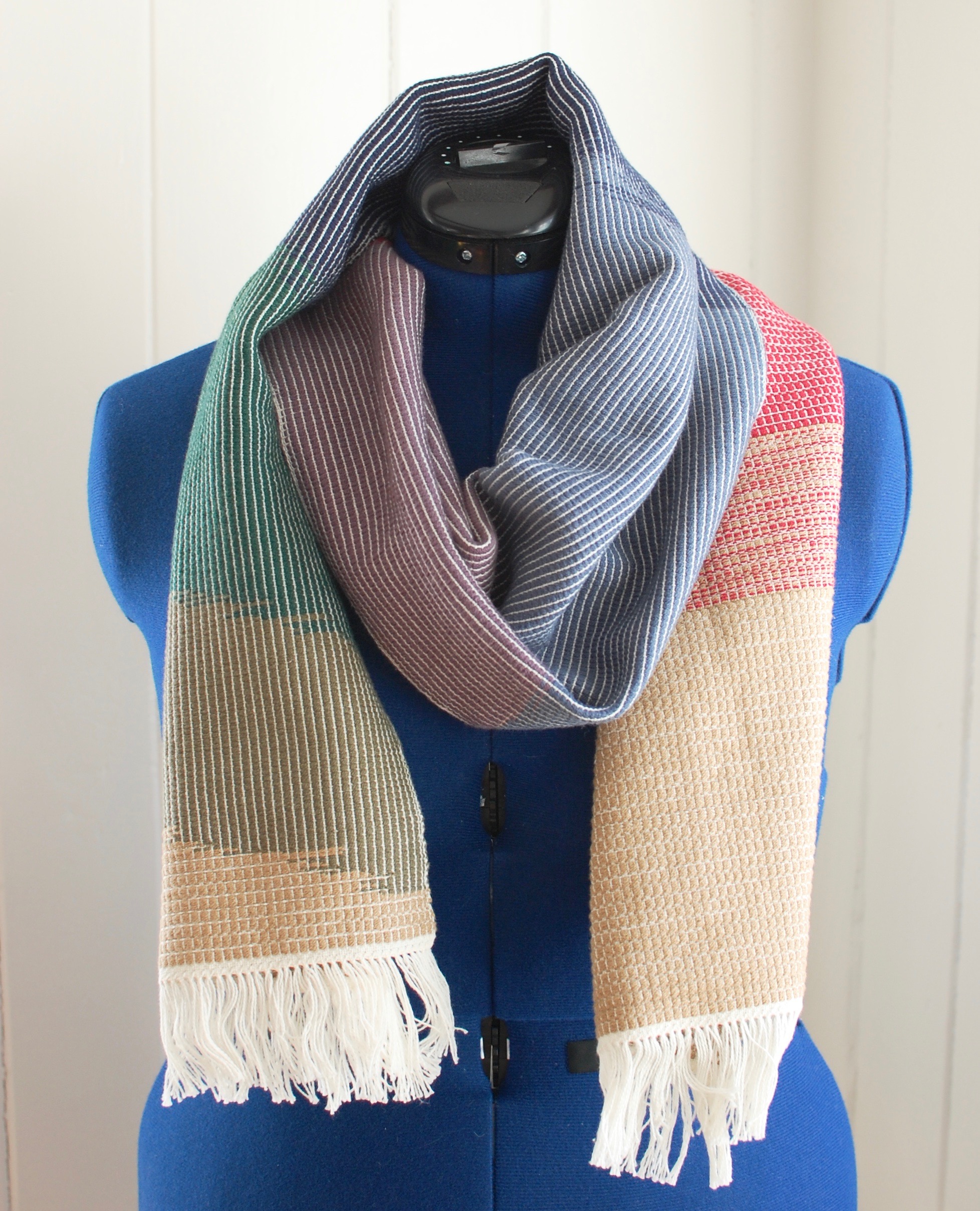 sold out
Meandering Rainbow Textile
This textile slowly shifts through the colors of what I think of as a winter rainbow. One side has quite strong colors, while the reverse side is much more subdued allowing more of the natural cotton warp to show.
This textile would work well as a scarf, or as a table runner…or both! Due to the style in which it was woven the piece has a nice thick hand to it.
100% cotton.
74"L x 12"W, with an additional 2" of fringe on each end.
Hand wash. Lay flat to dry. If needed machine wash in cold water on a short, gentle cycle.