L'Eggo My Eggo Towel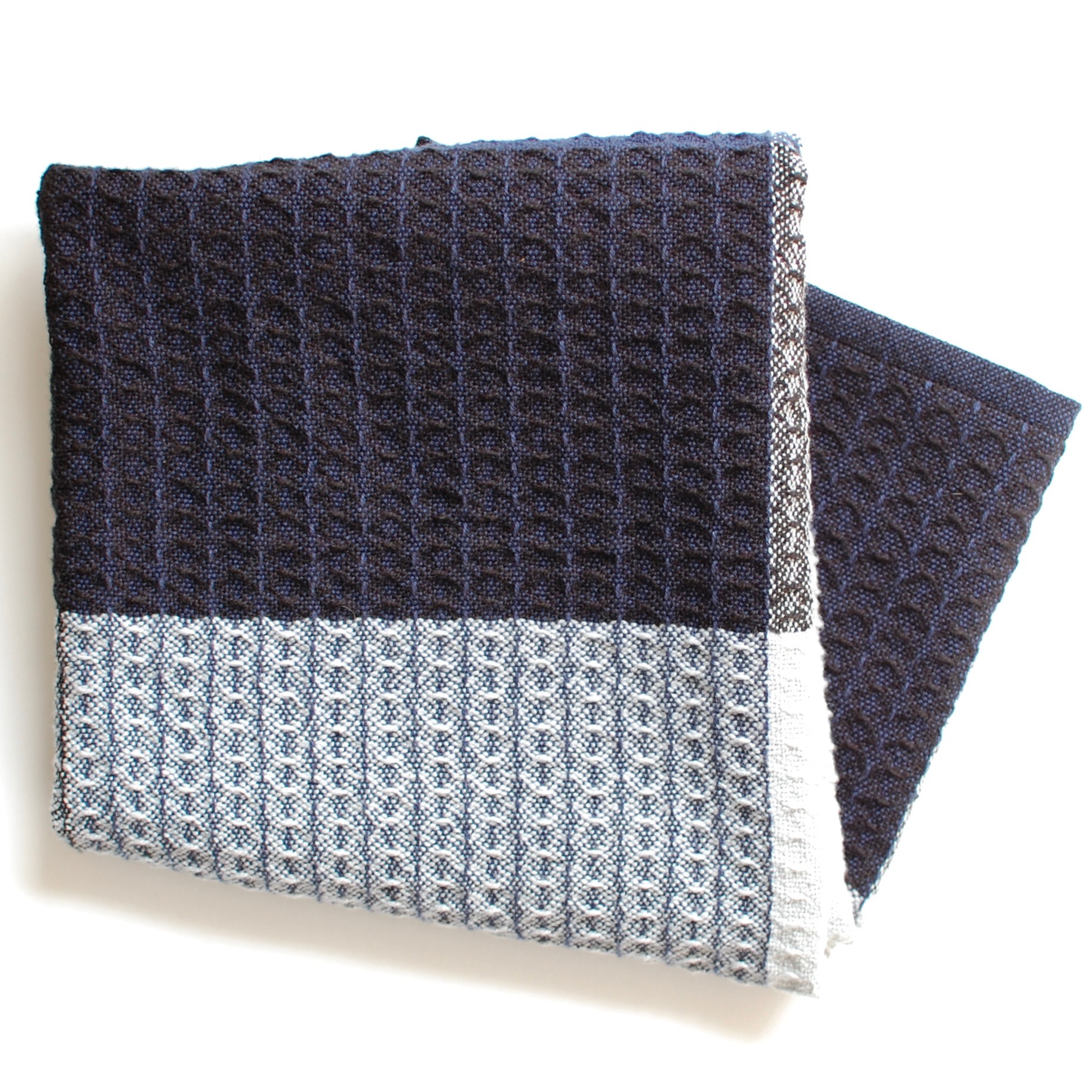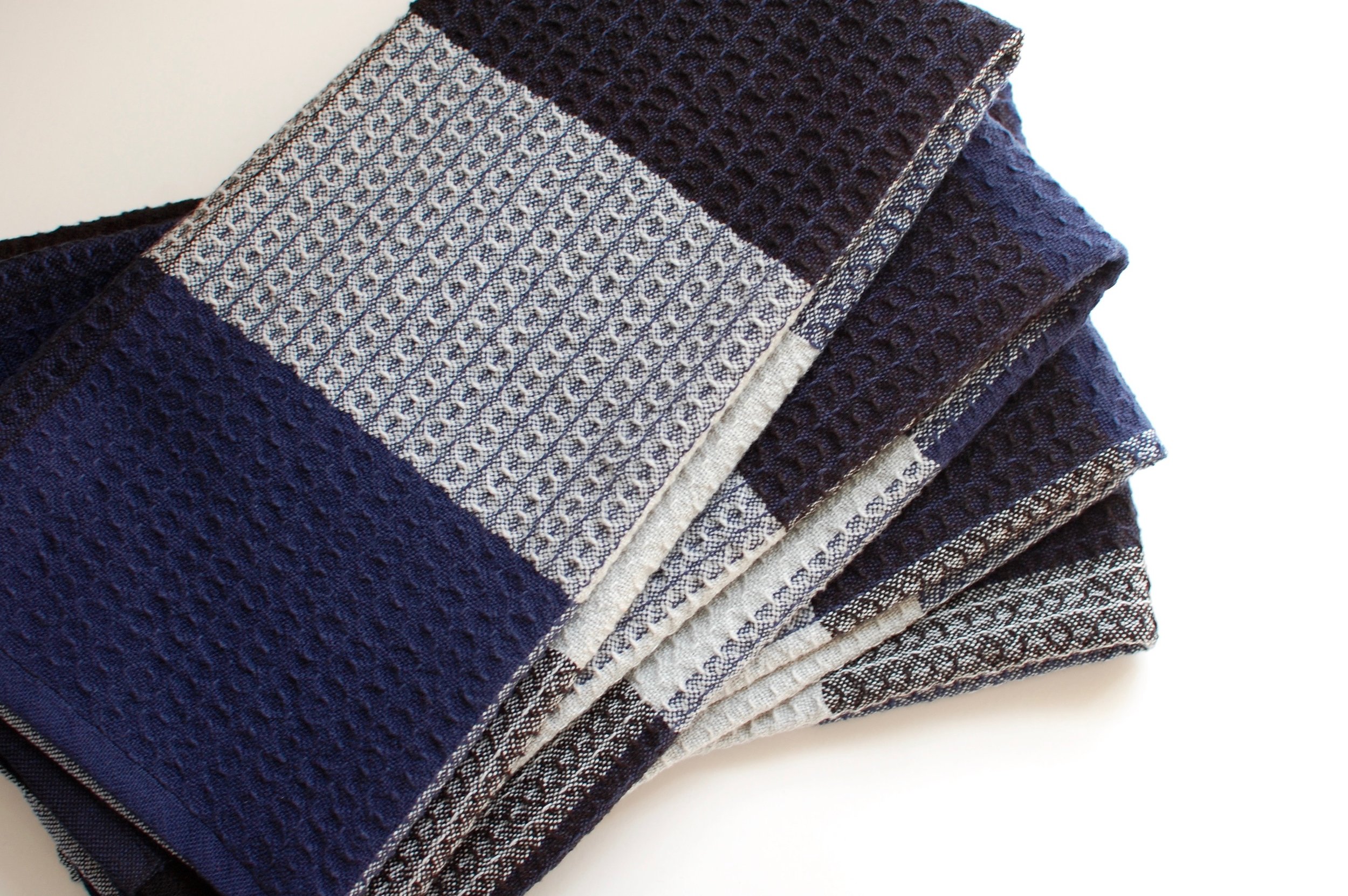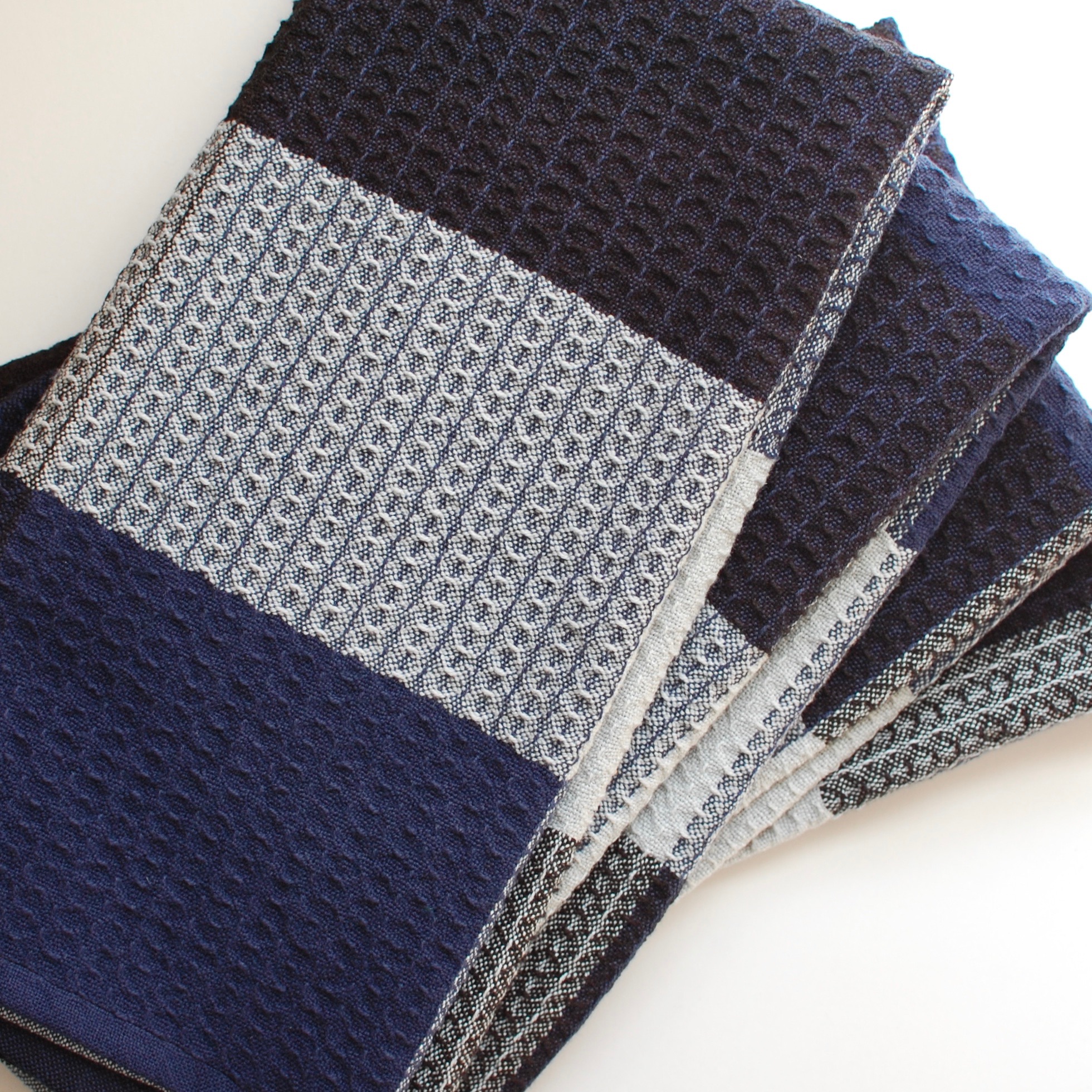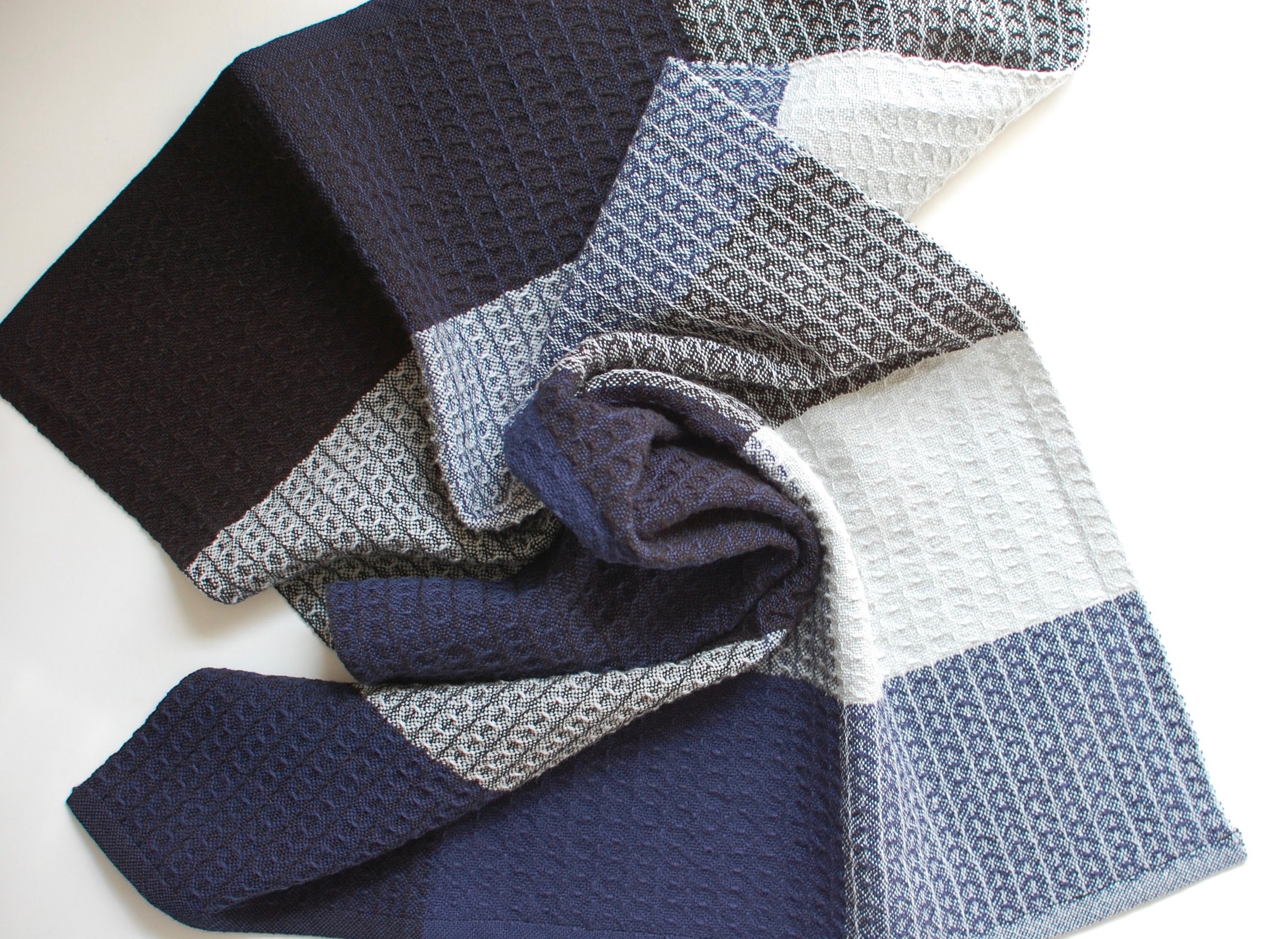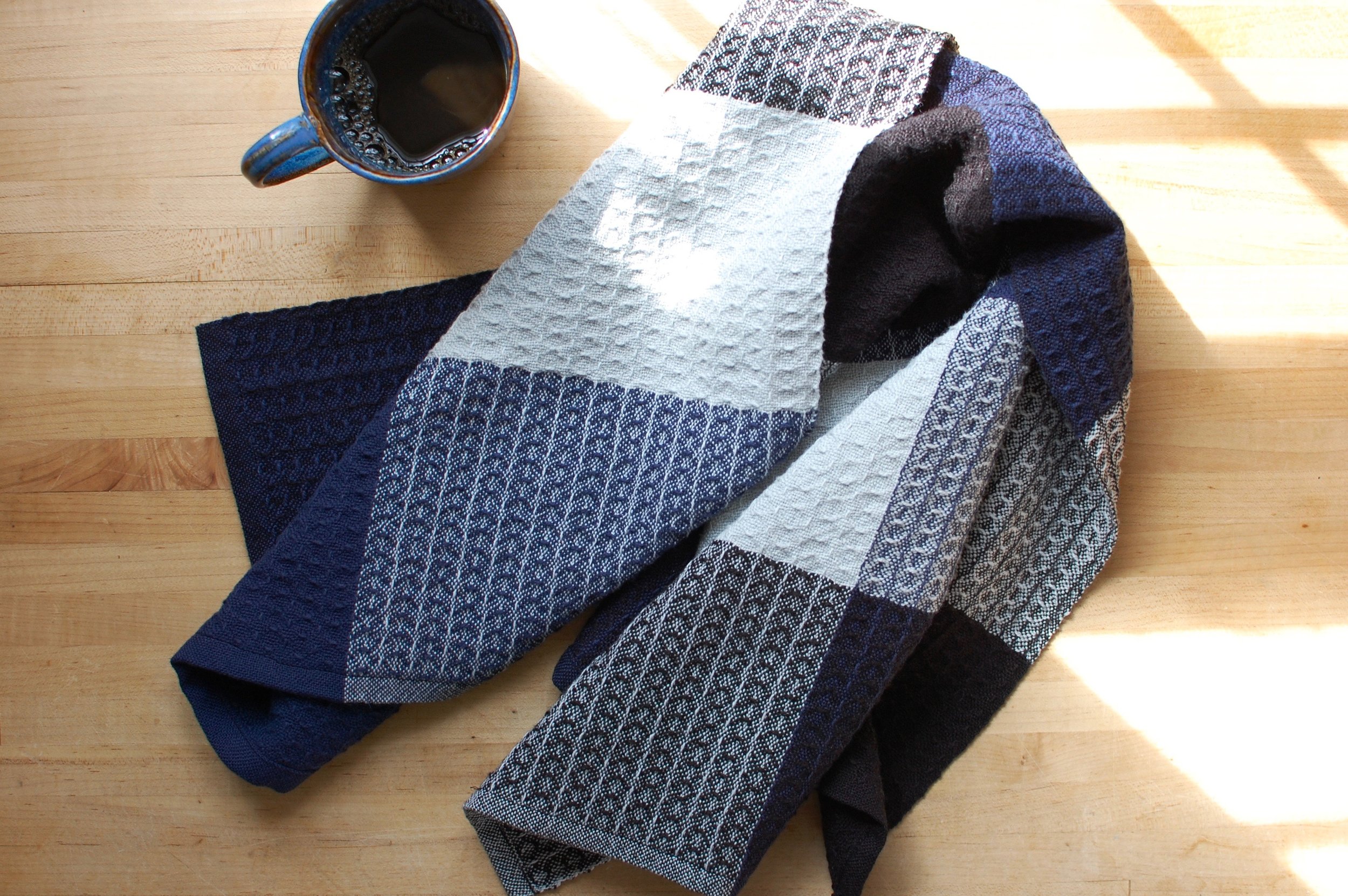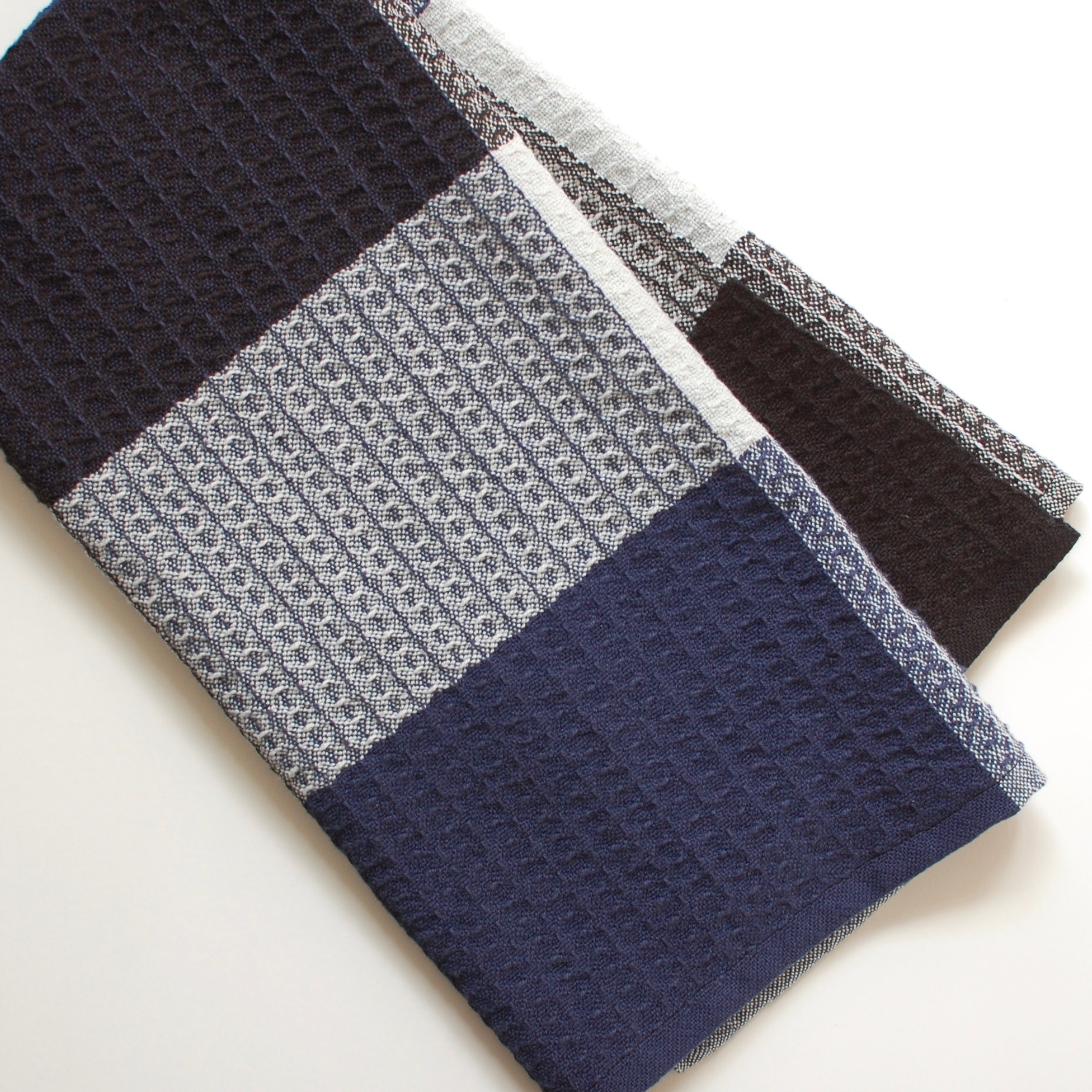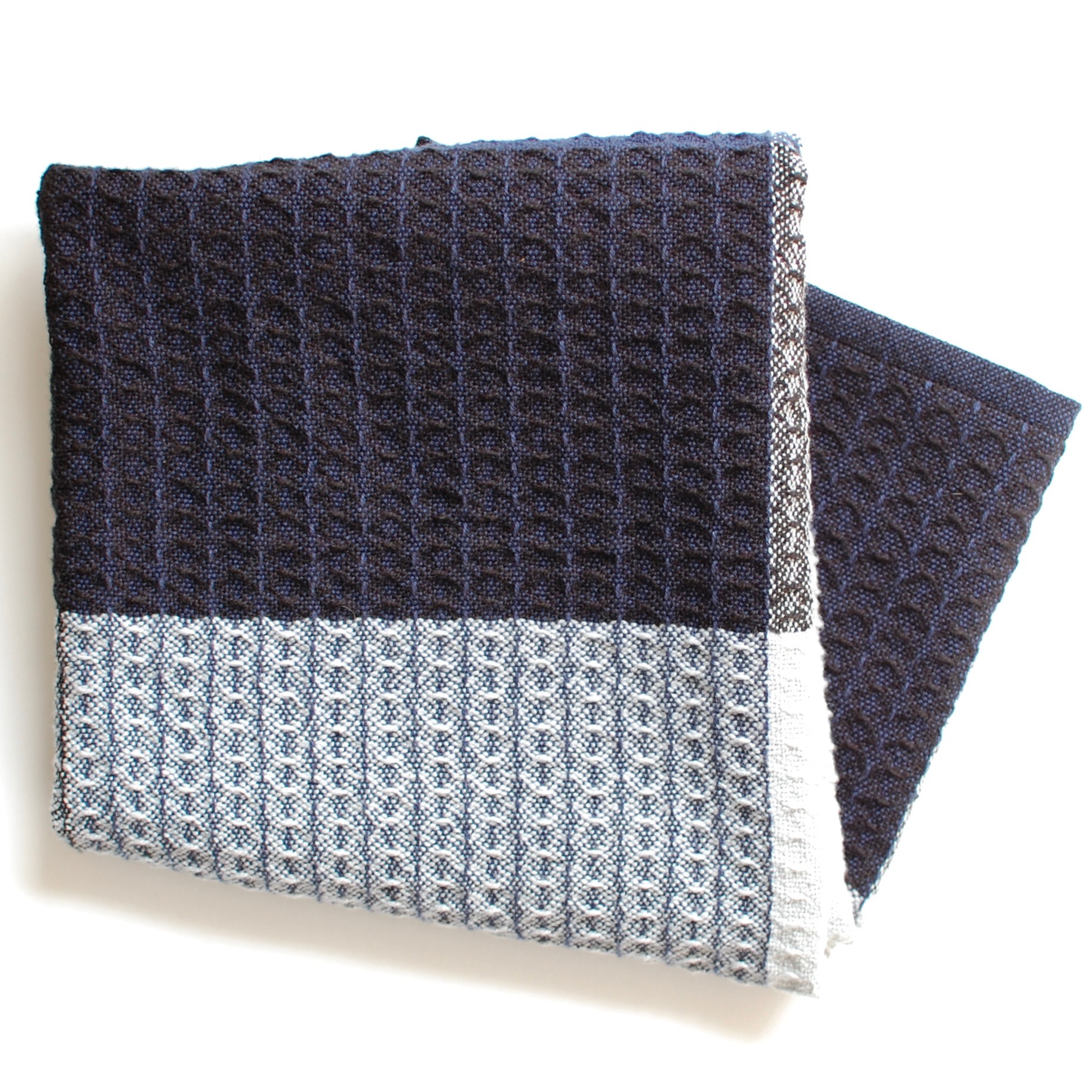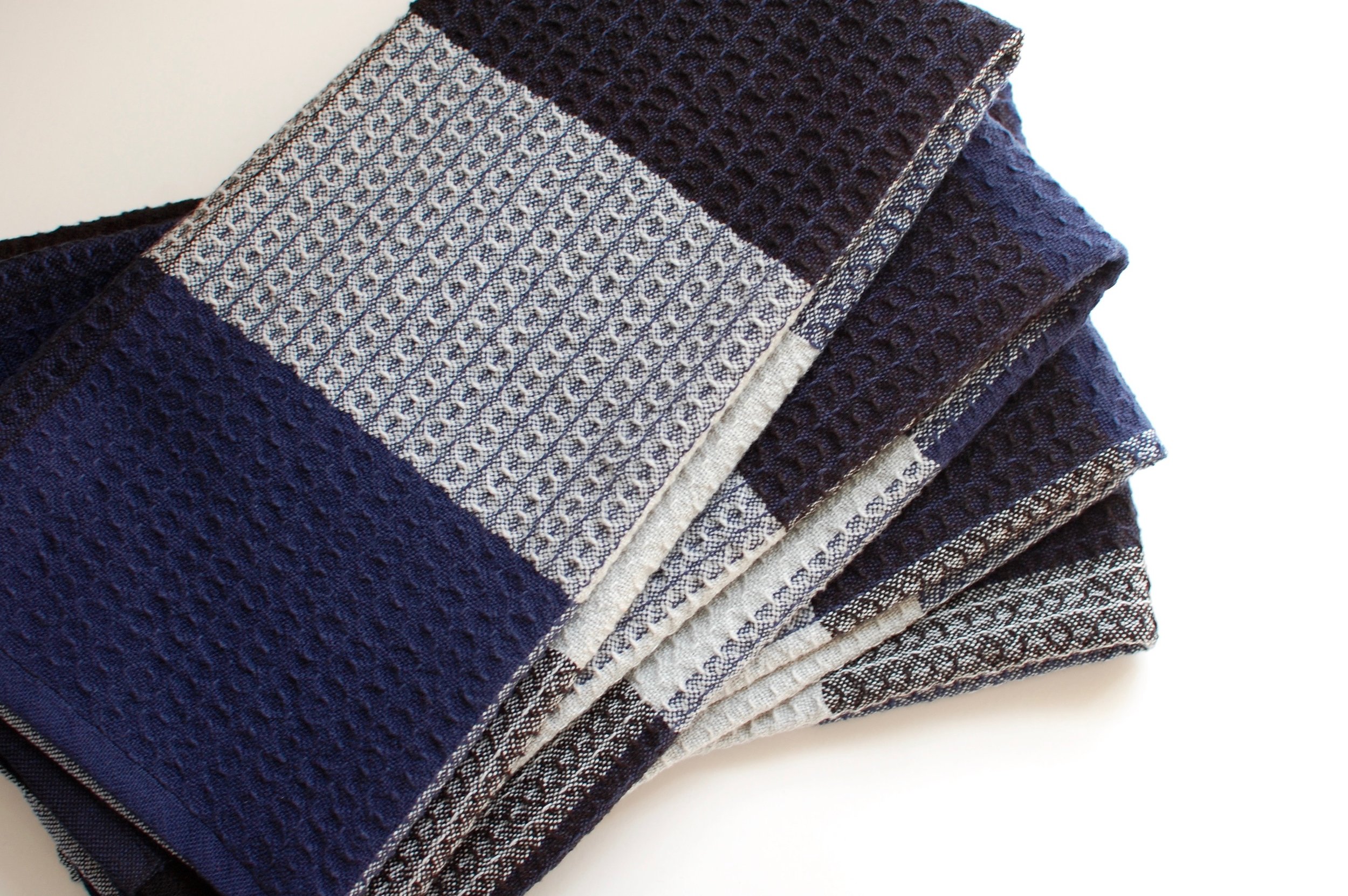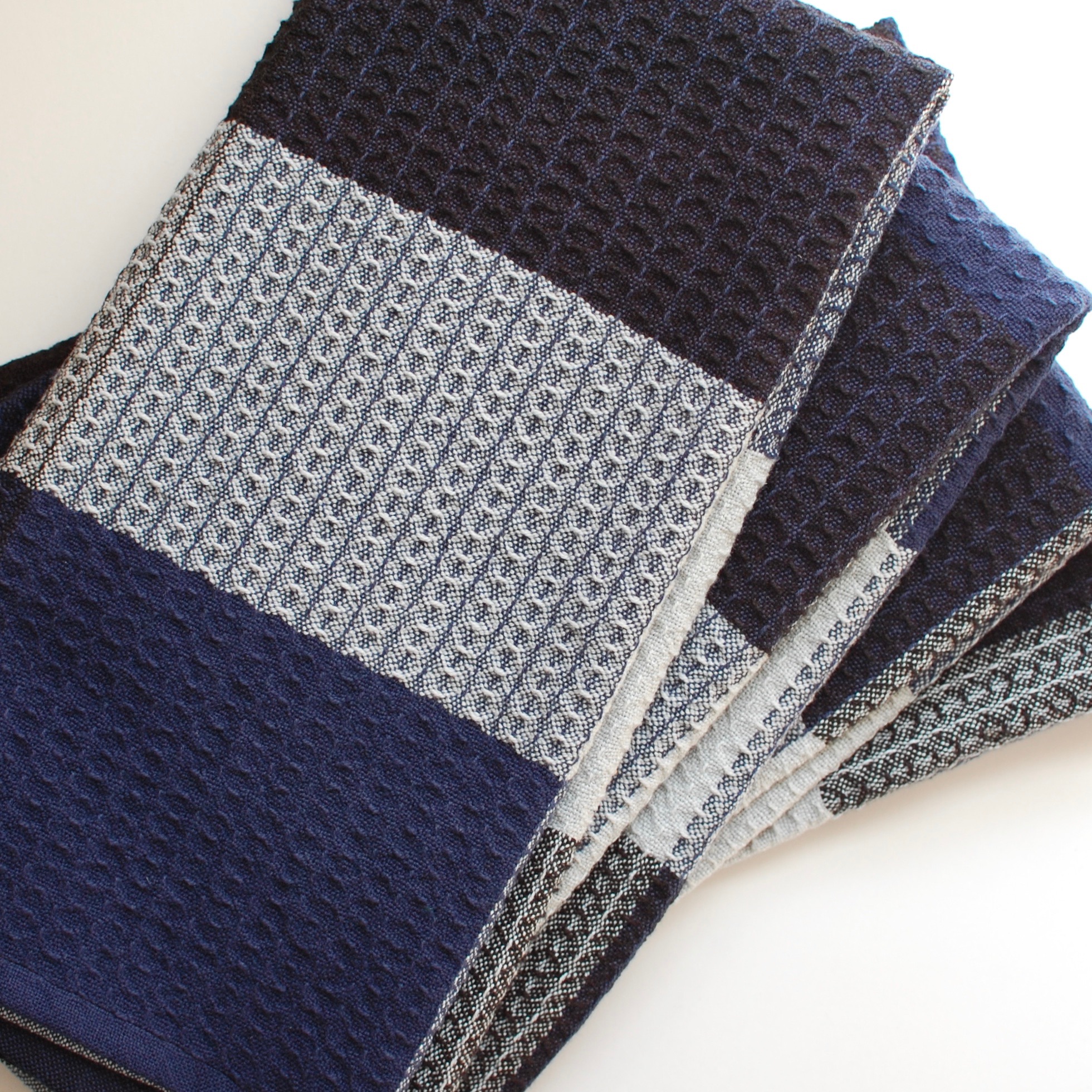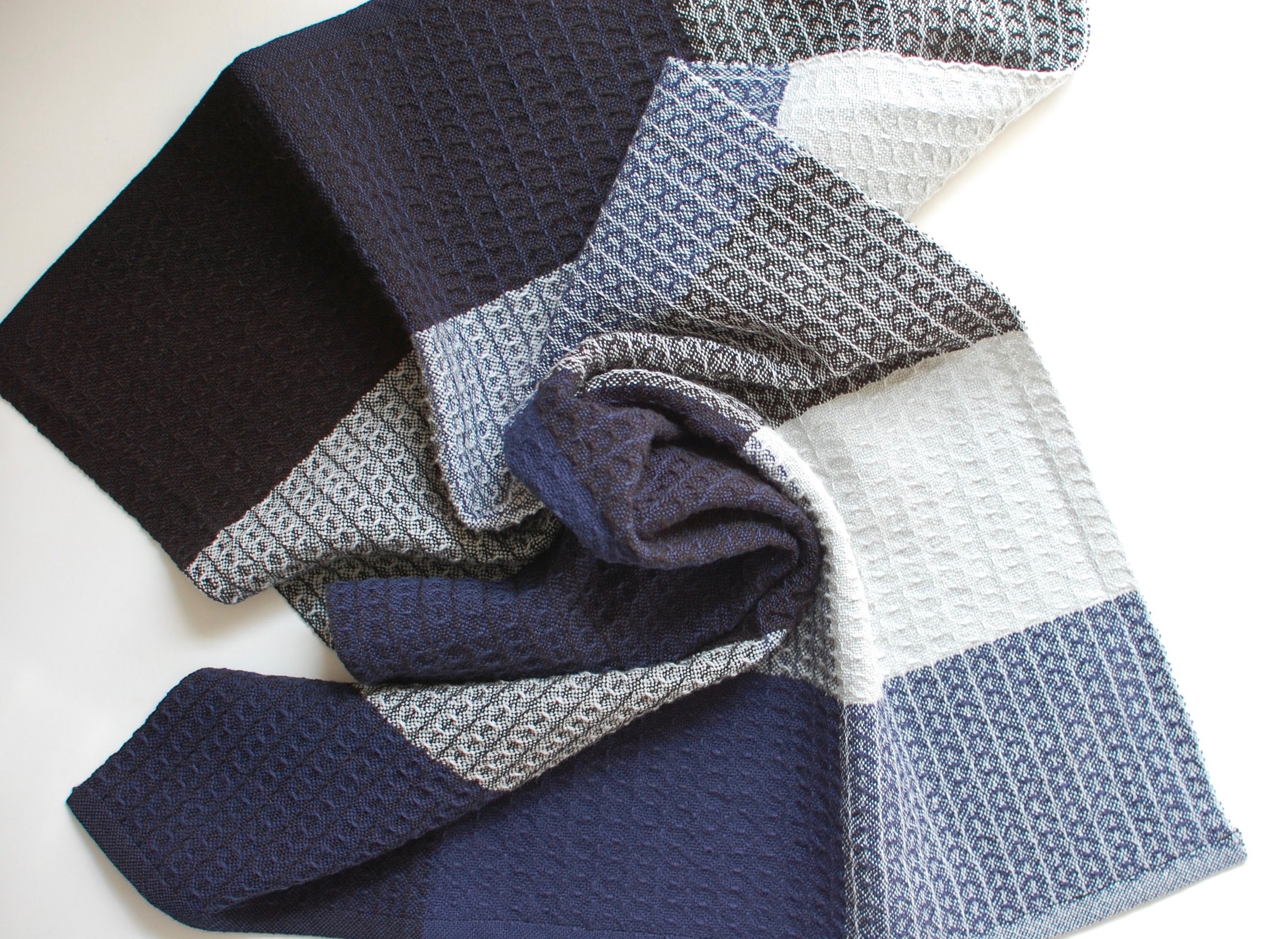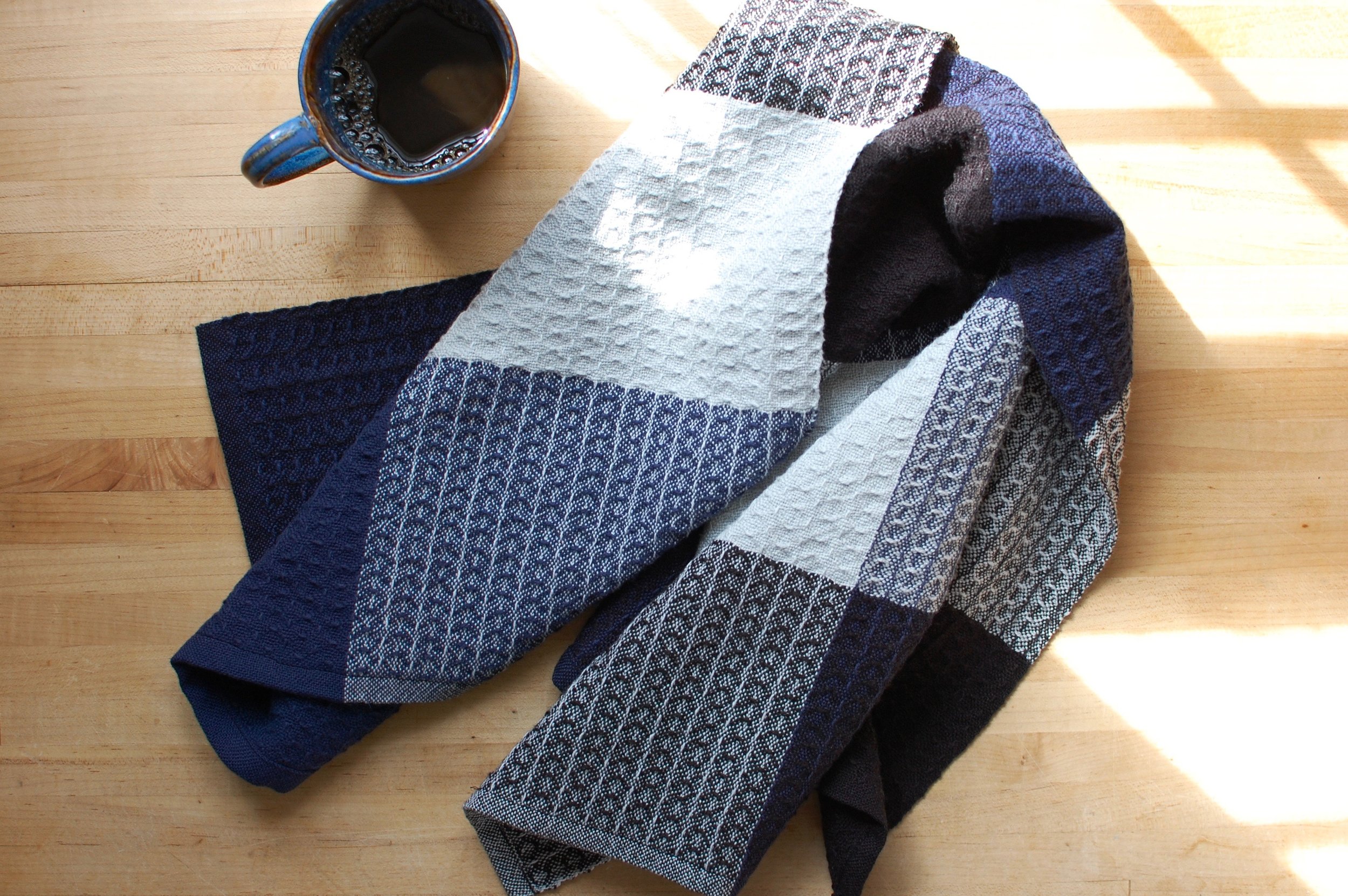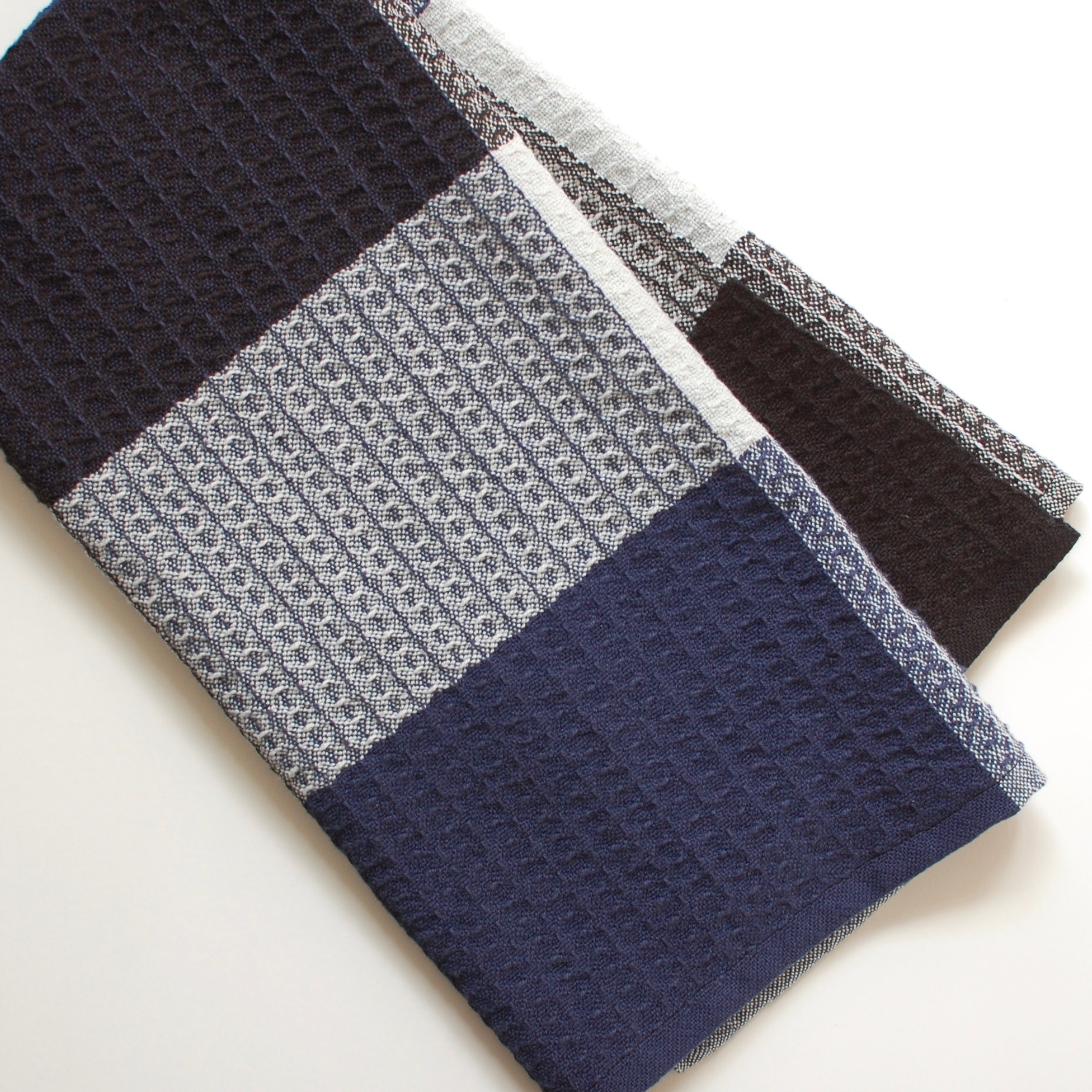 sold out
L'Eggo My Eggo Towel
These towels have a delightfully squishy texture. The weave pattern is a variant of a classic waffle weave which creates little peaks and valleys in the cloth. These towels could be used as a hand towels, tea towels, or are even large enough to serve as a bread cloths. These handwoven towels are made to be used and enjoyed on a daily basis. Once you go handwoven you'll never want to dry your hands on another type of towel again!
Each towel is sold separately.
The towels are color-blocked with black, navy, and light grey.
Each towel measures approximately 30"l x 20"w
Machine wash and machine dry.
100% American grown cotton. These towels will become even softer and more absorbent with each washing. Machine stitched hem with cotton thread.