Handwoven Wall Hanging - ...and Luck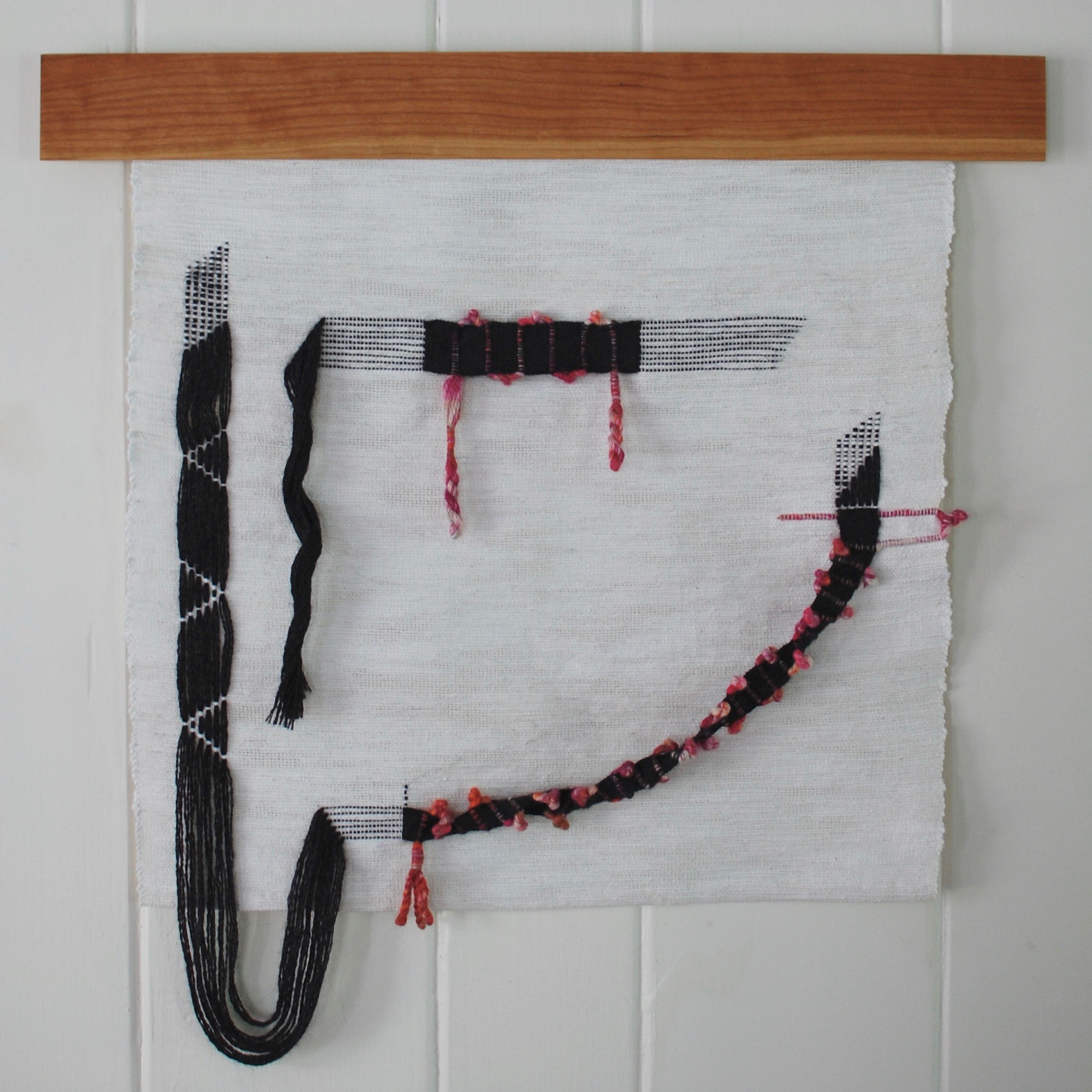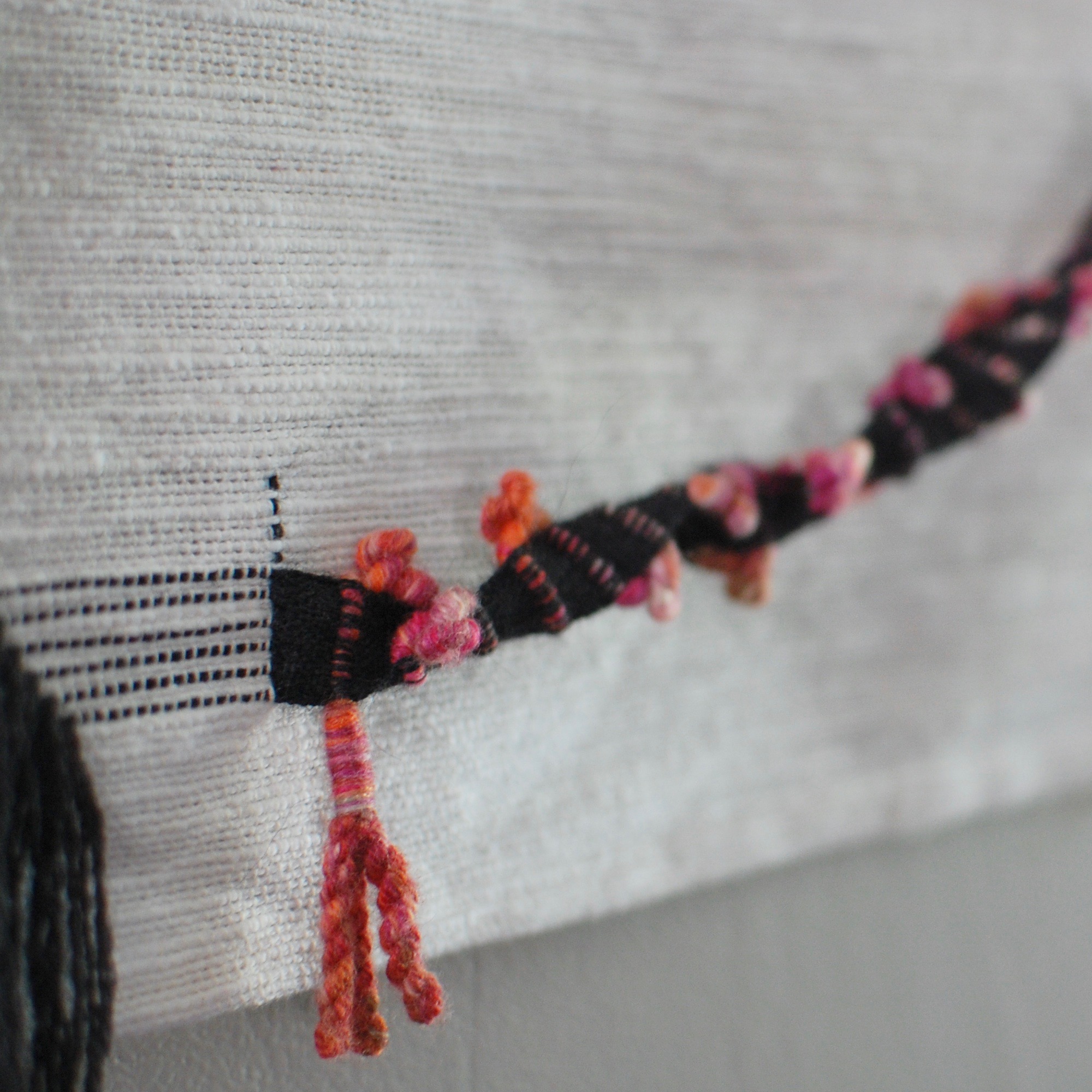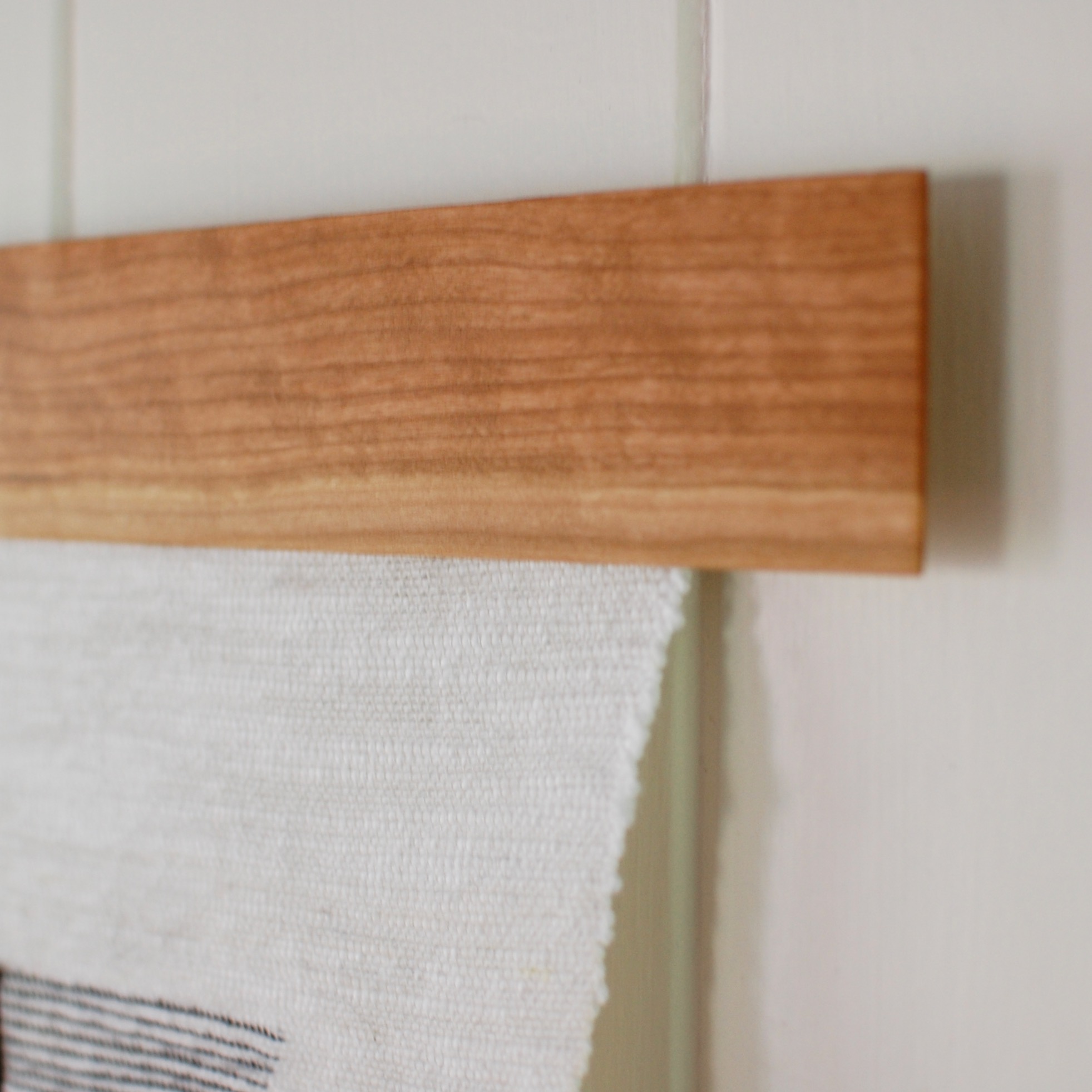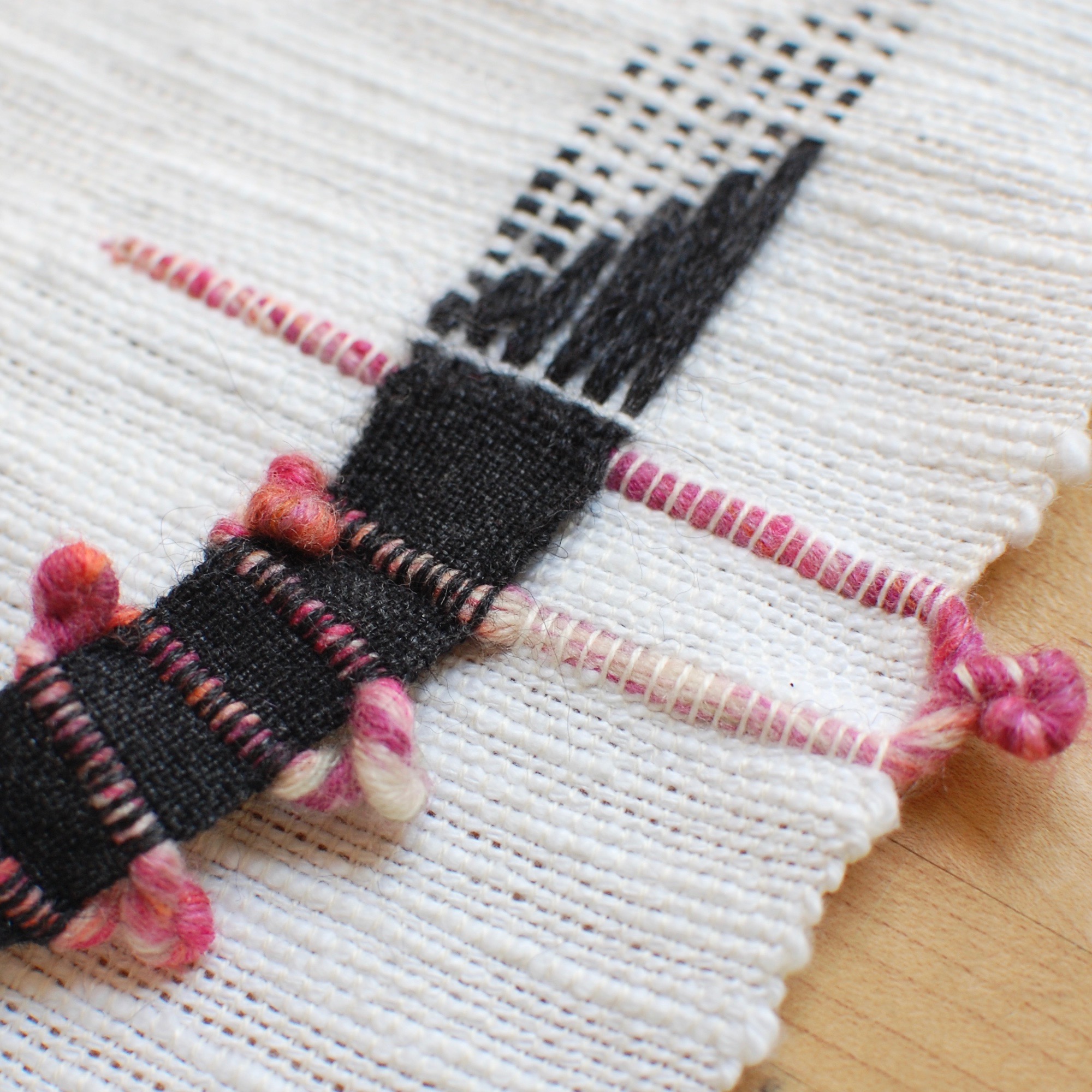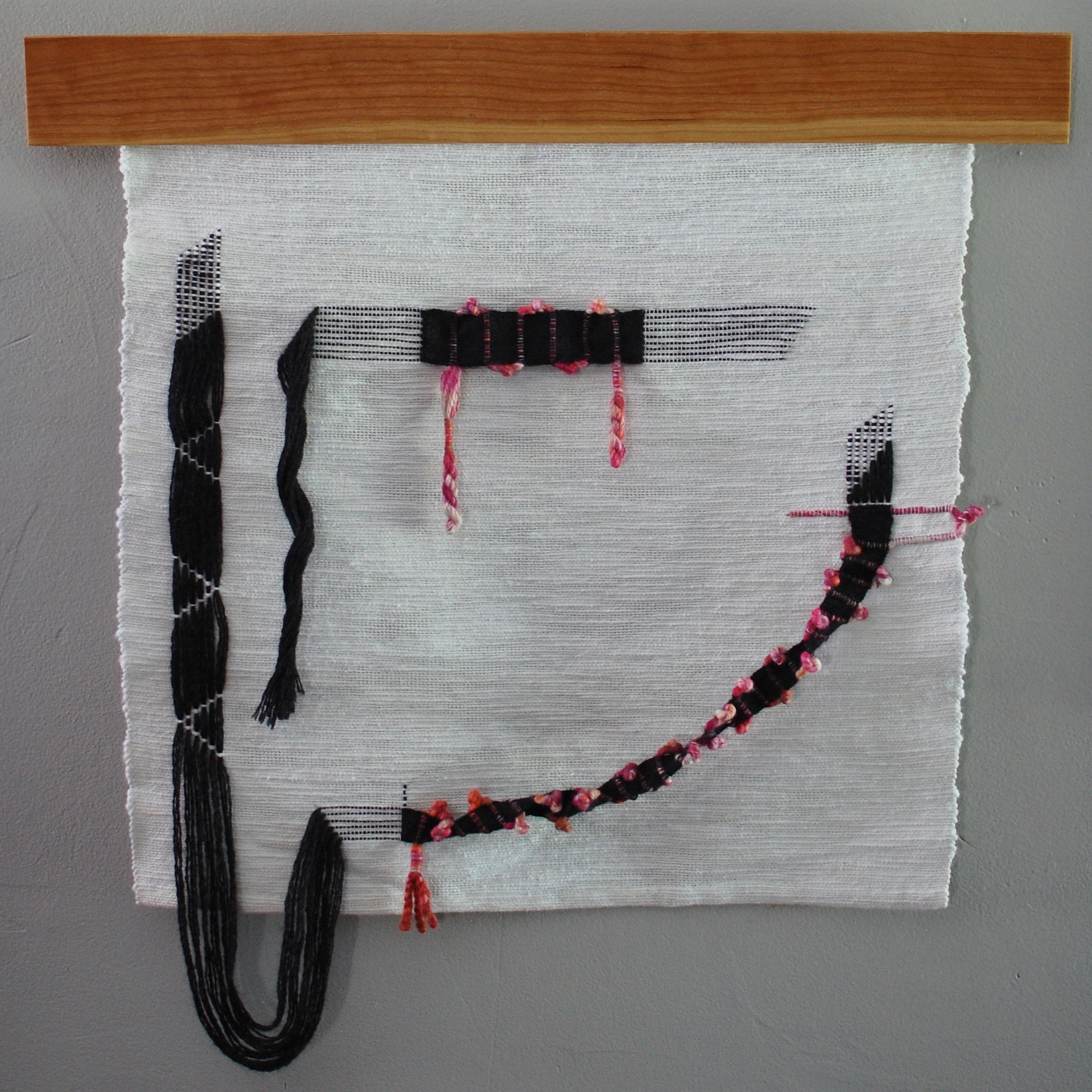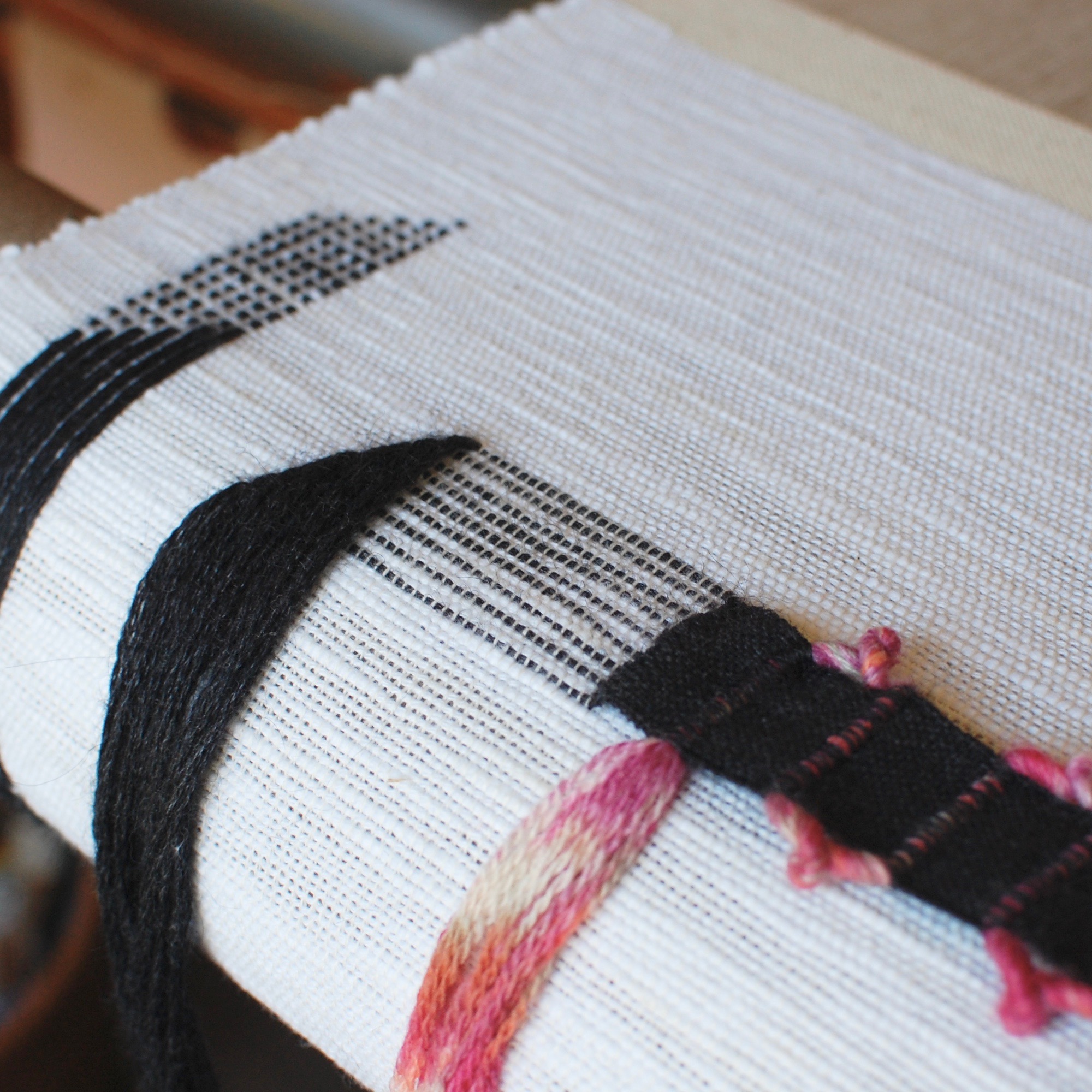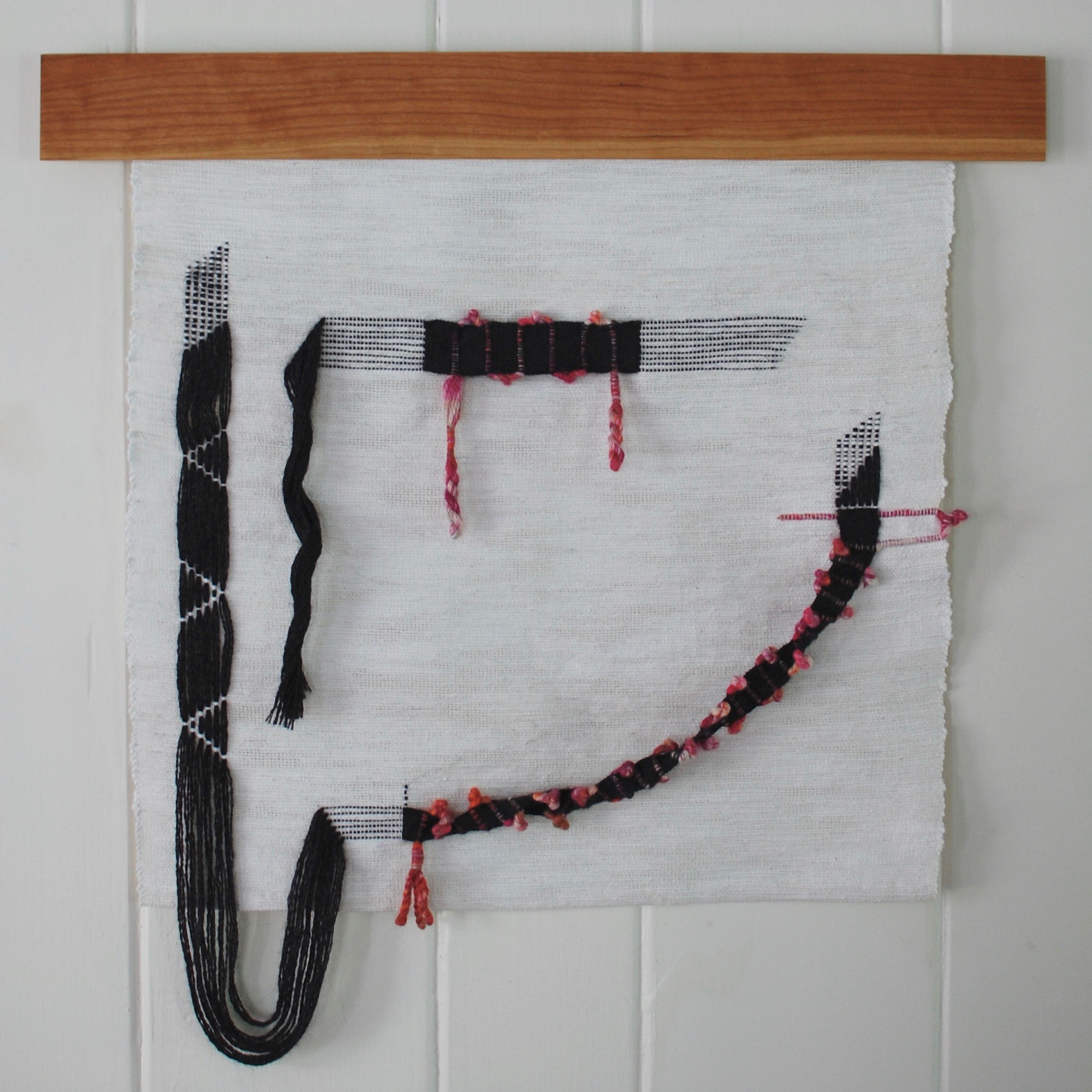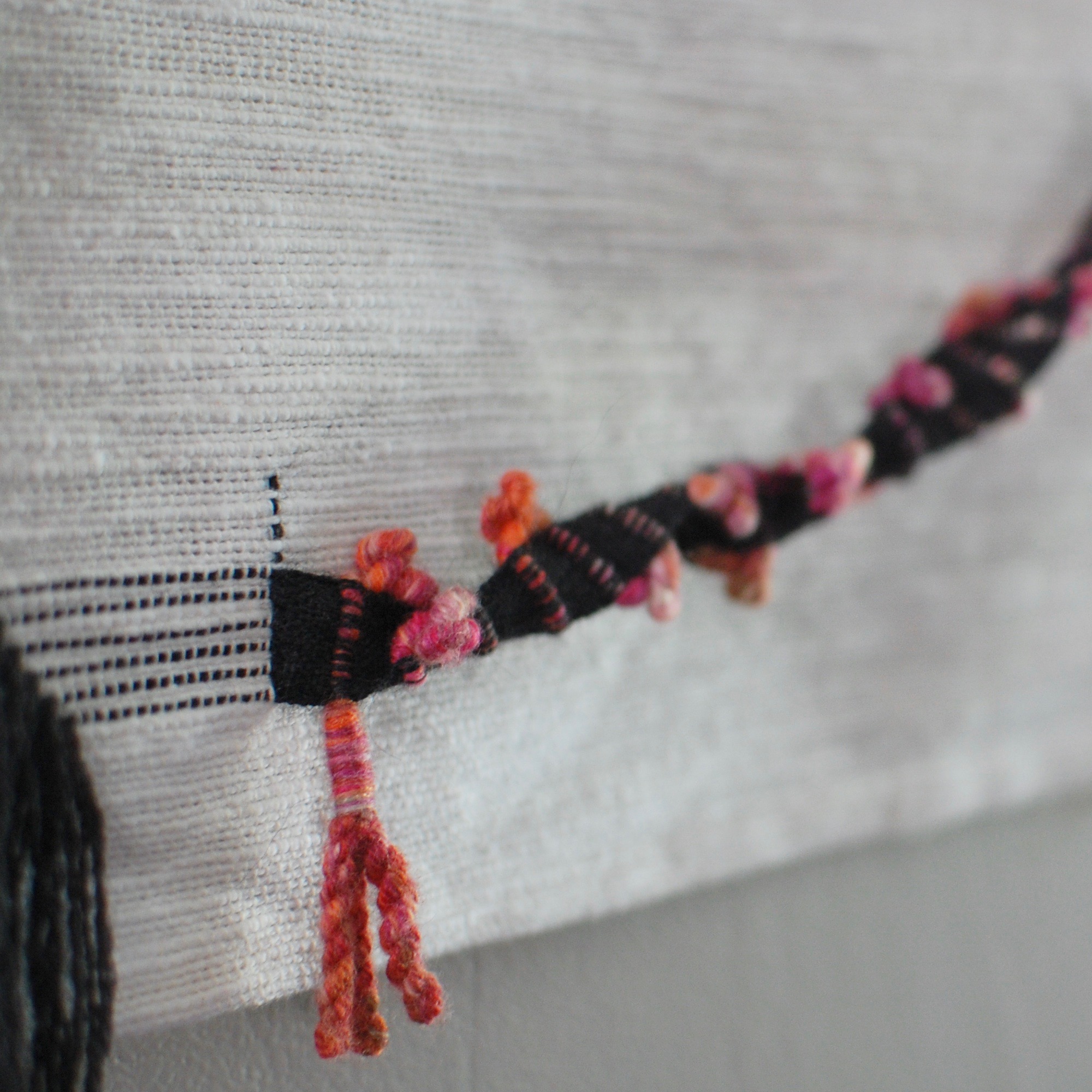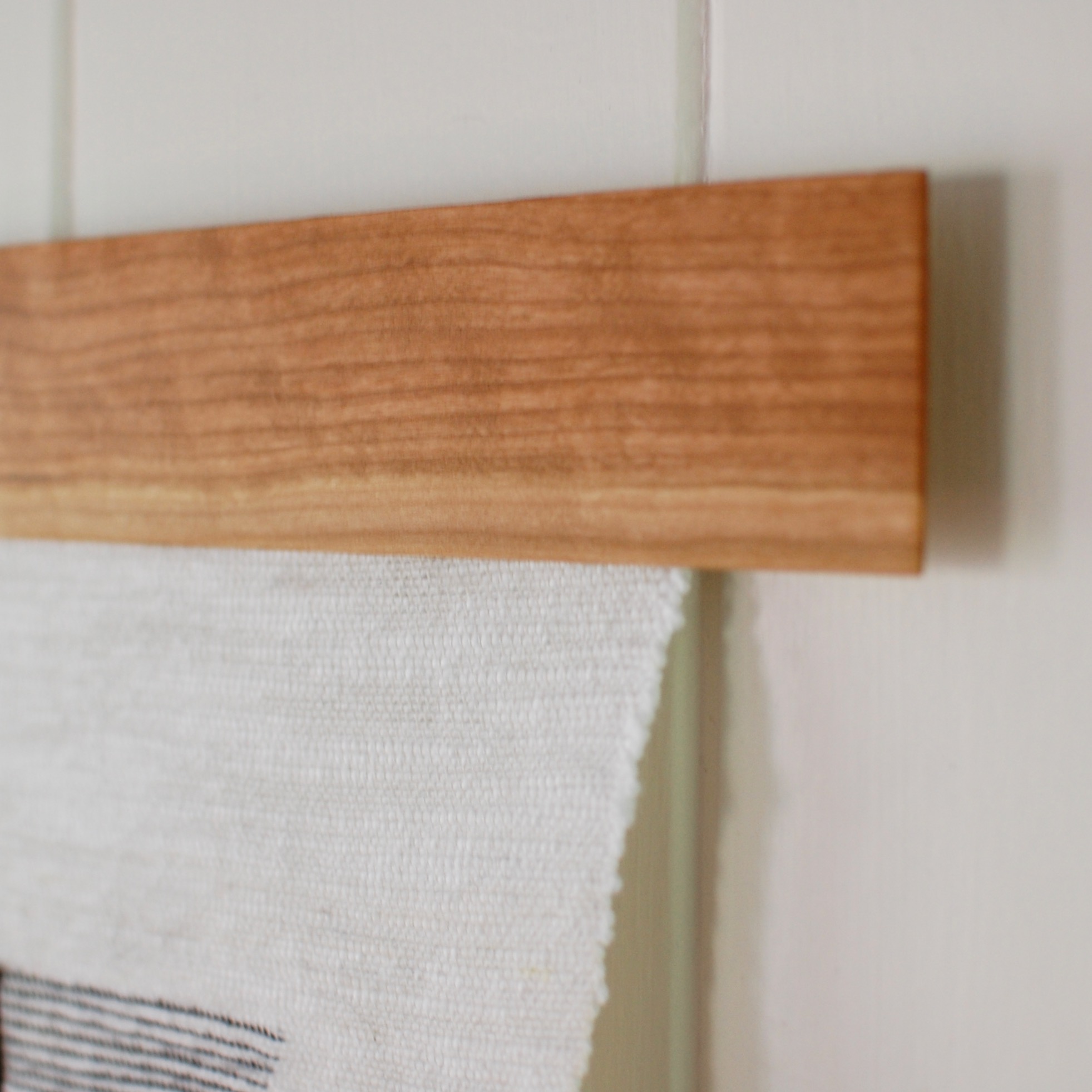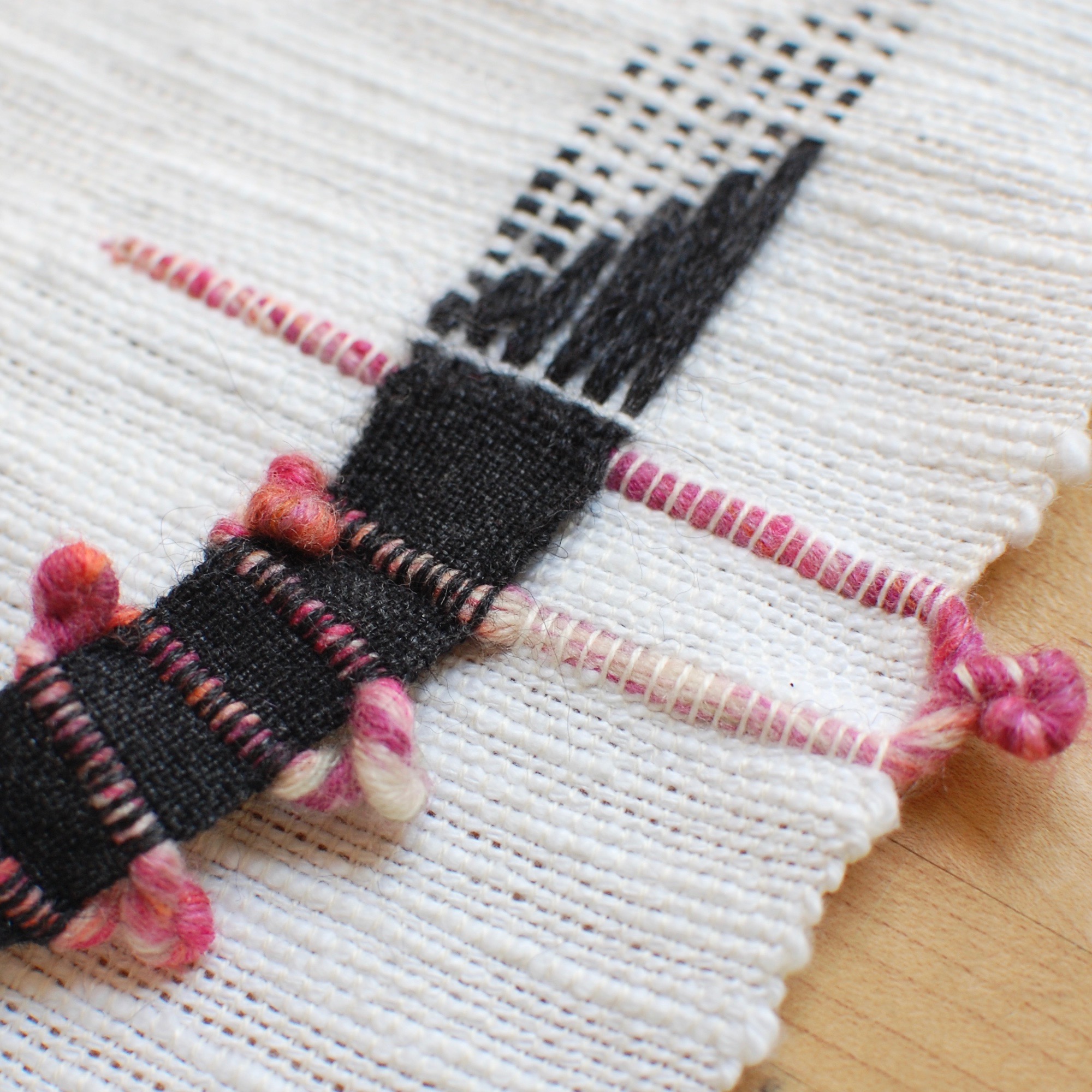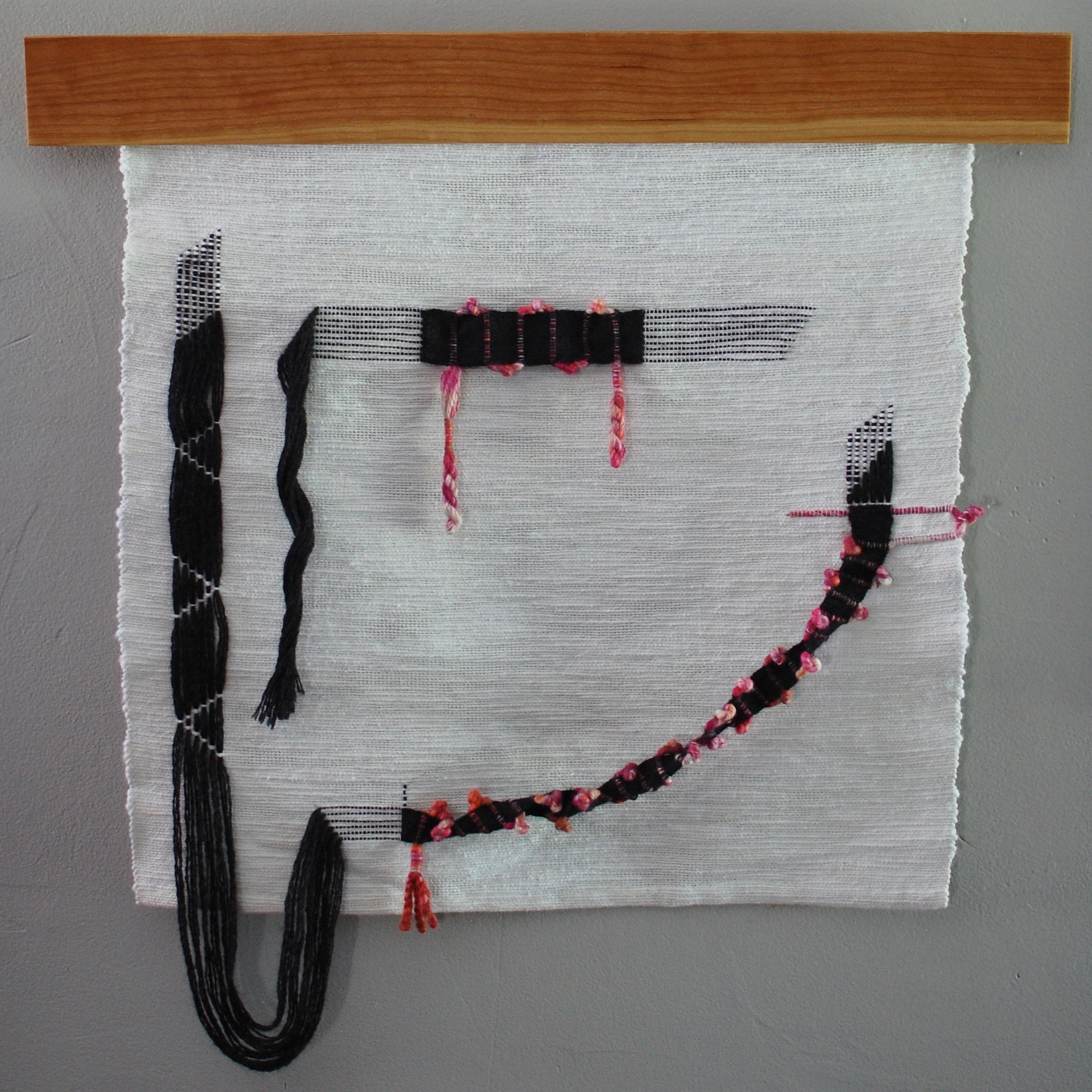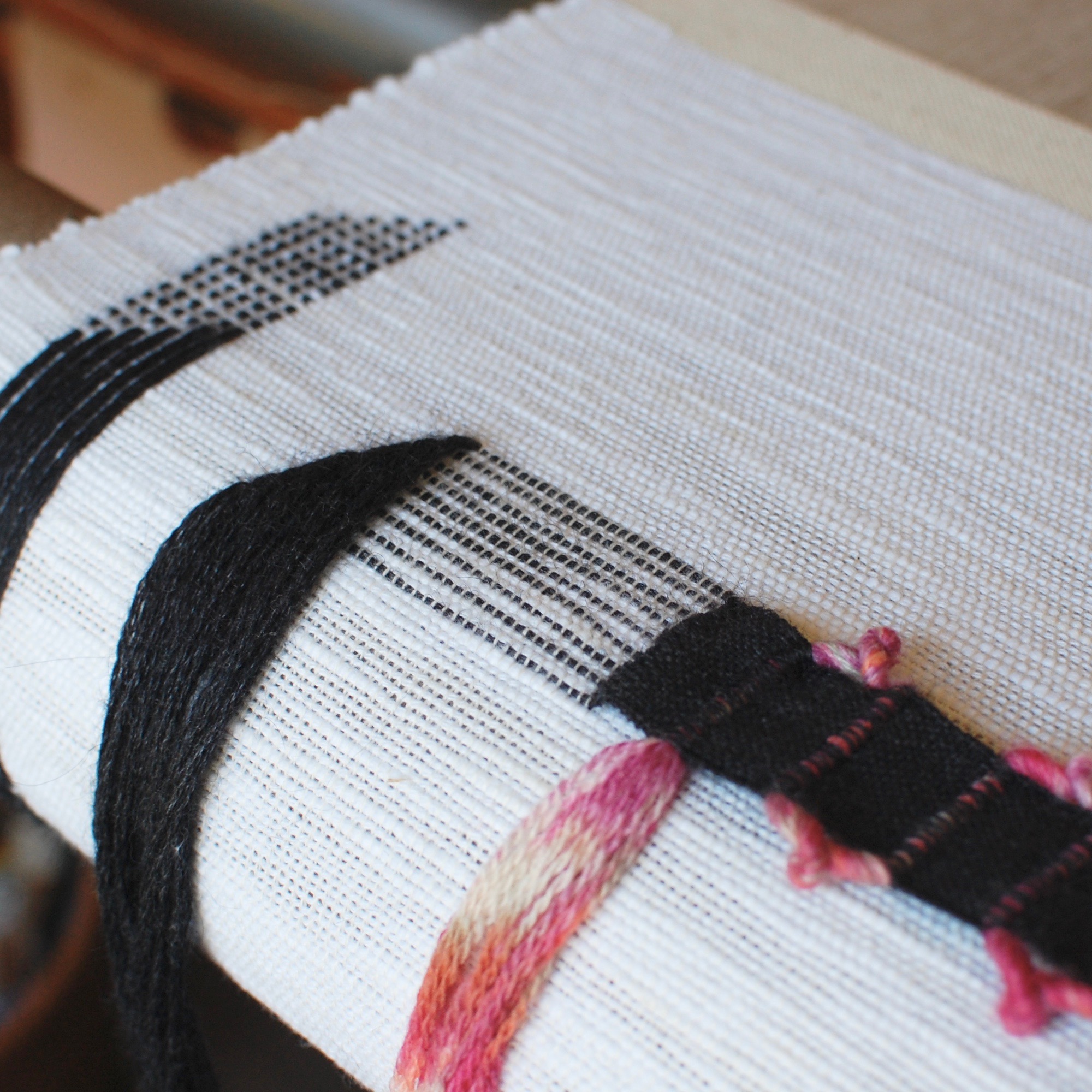 Handwoven Wall Hanging - ...and Luck
This handwoven wall hanging is a lighthearted piece playing with the idea that sometimes, regardless of how much you plan, it still feels as though a good amount of luck is involved in whether or not things work out. Meticulous planning can only take us so far before outside forces start to wiggle their way in. This whole idea can certainly feel overwhelming but, on the other side, it can also feel exciting and adventurous. This hanging pays homage to the little bits of luck floating around.
Material: Organic cotton, vintage French cotton, wool/silk yarn, hand dyed wool/silk yarn. Suspended on a cherry wooden hanger. This piece hangs about 3/4" proud of the wall creating a natural shadow line on the sides of the hanger.
Dimensions: 18"l x 21" w with an additional 3" of loop handing down past the cloth.