Handwoven Throw Blanket - Stripes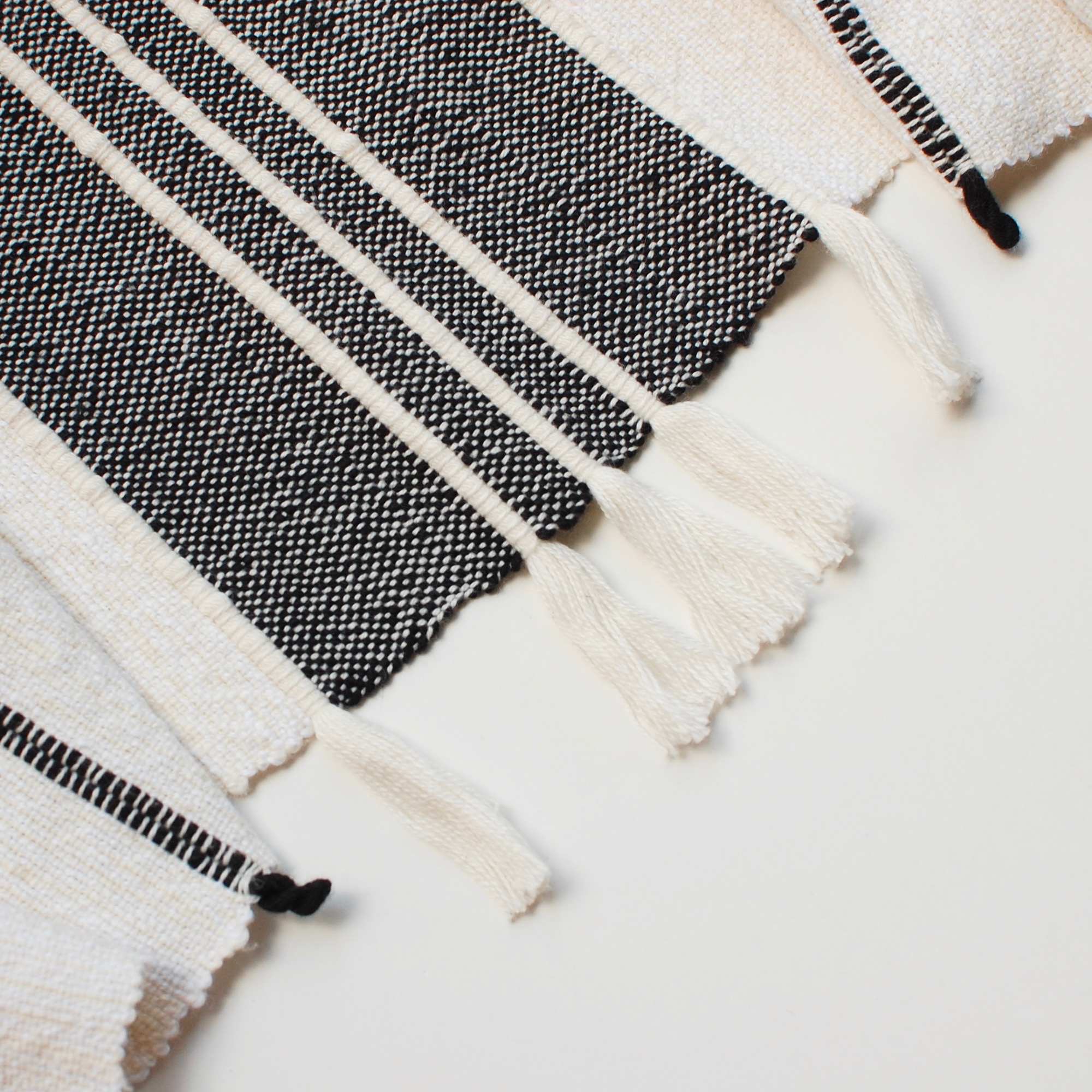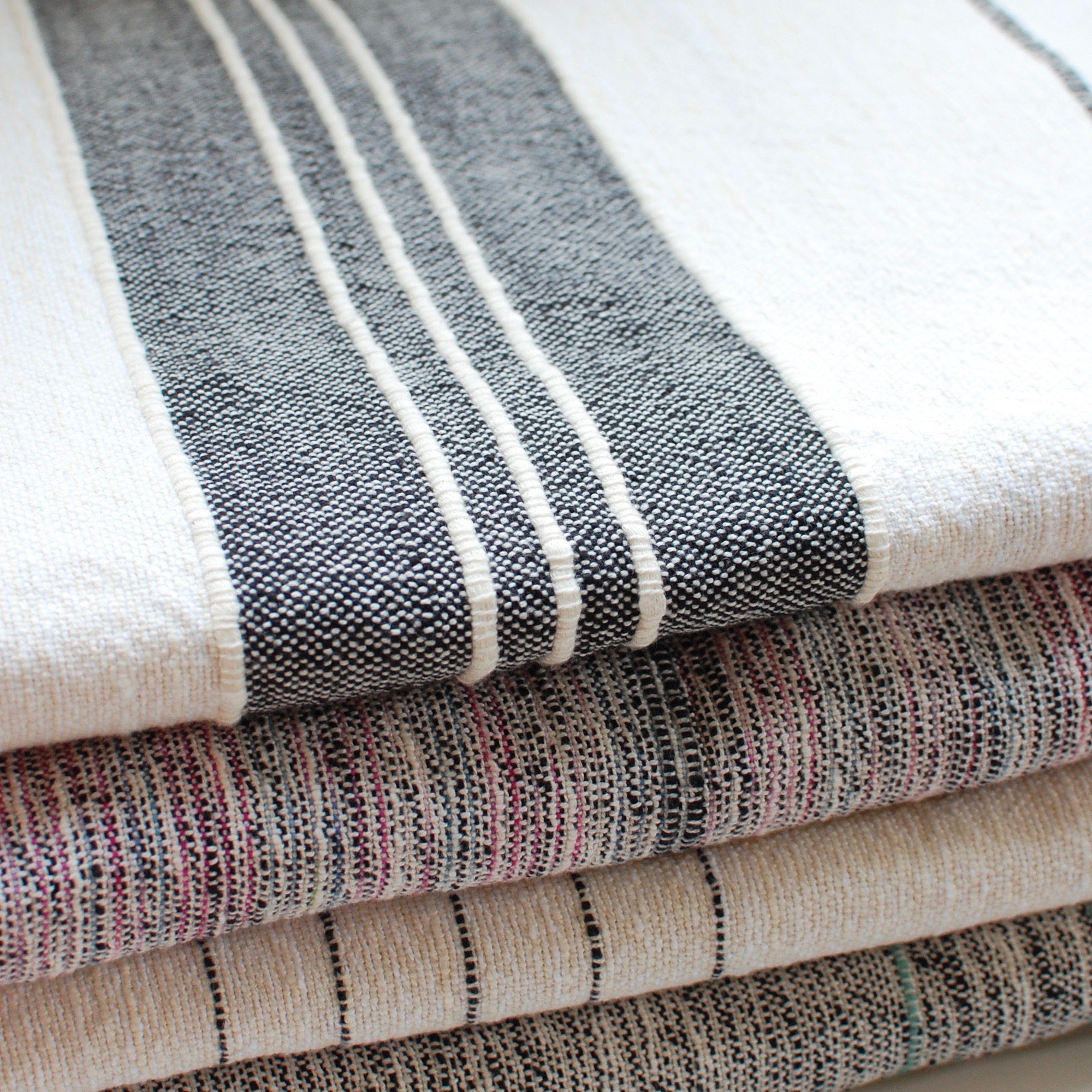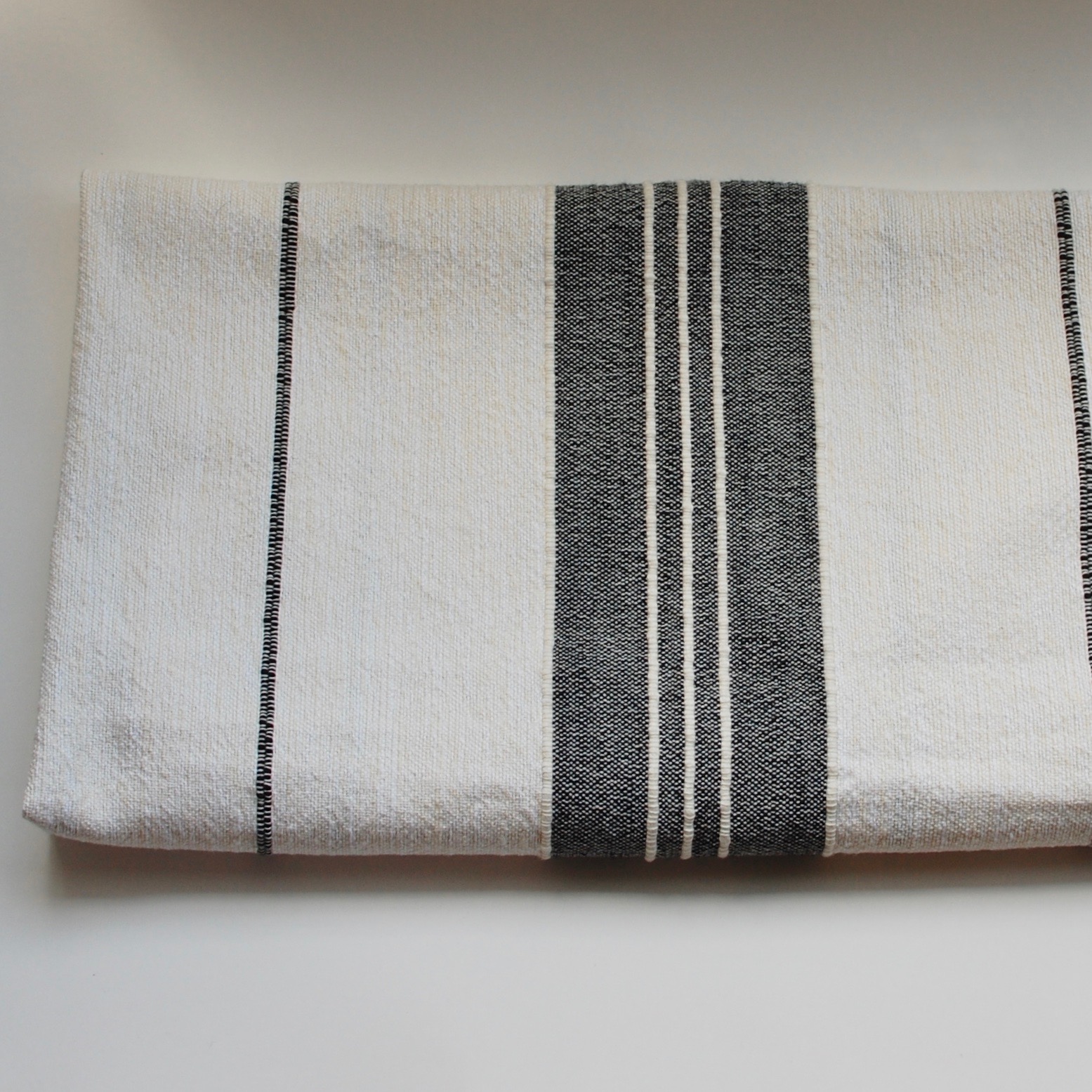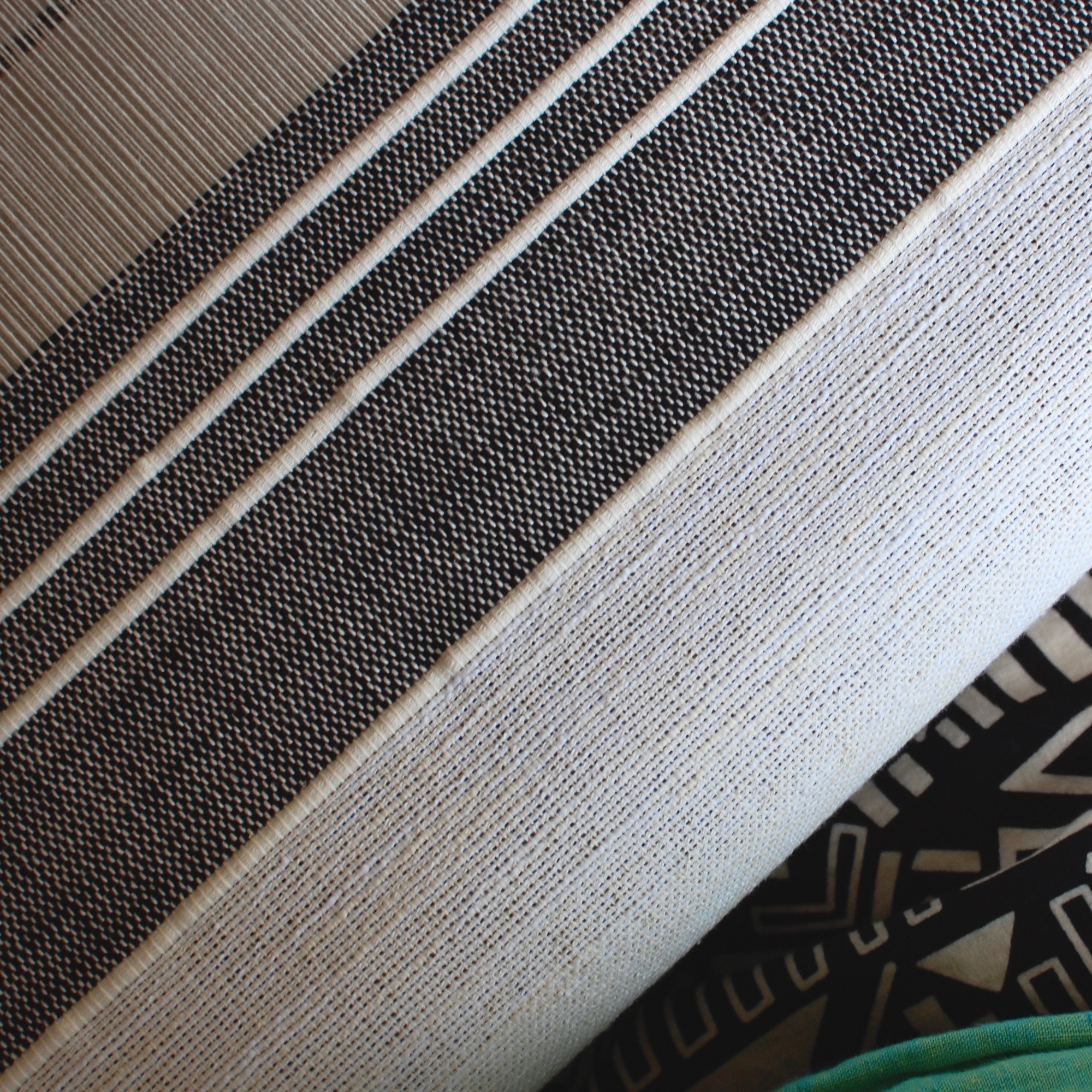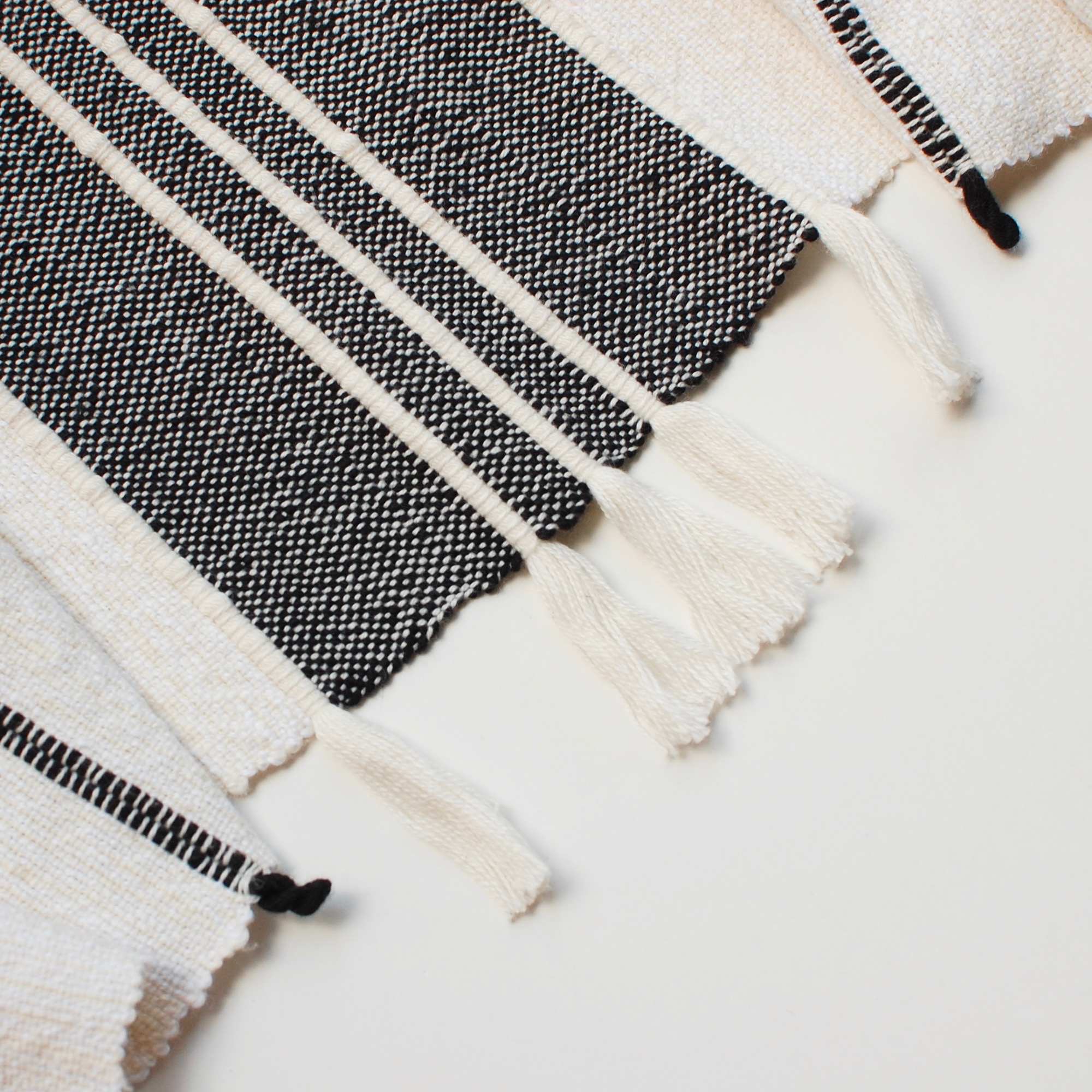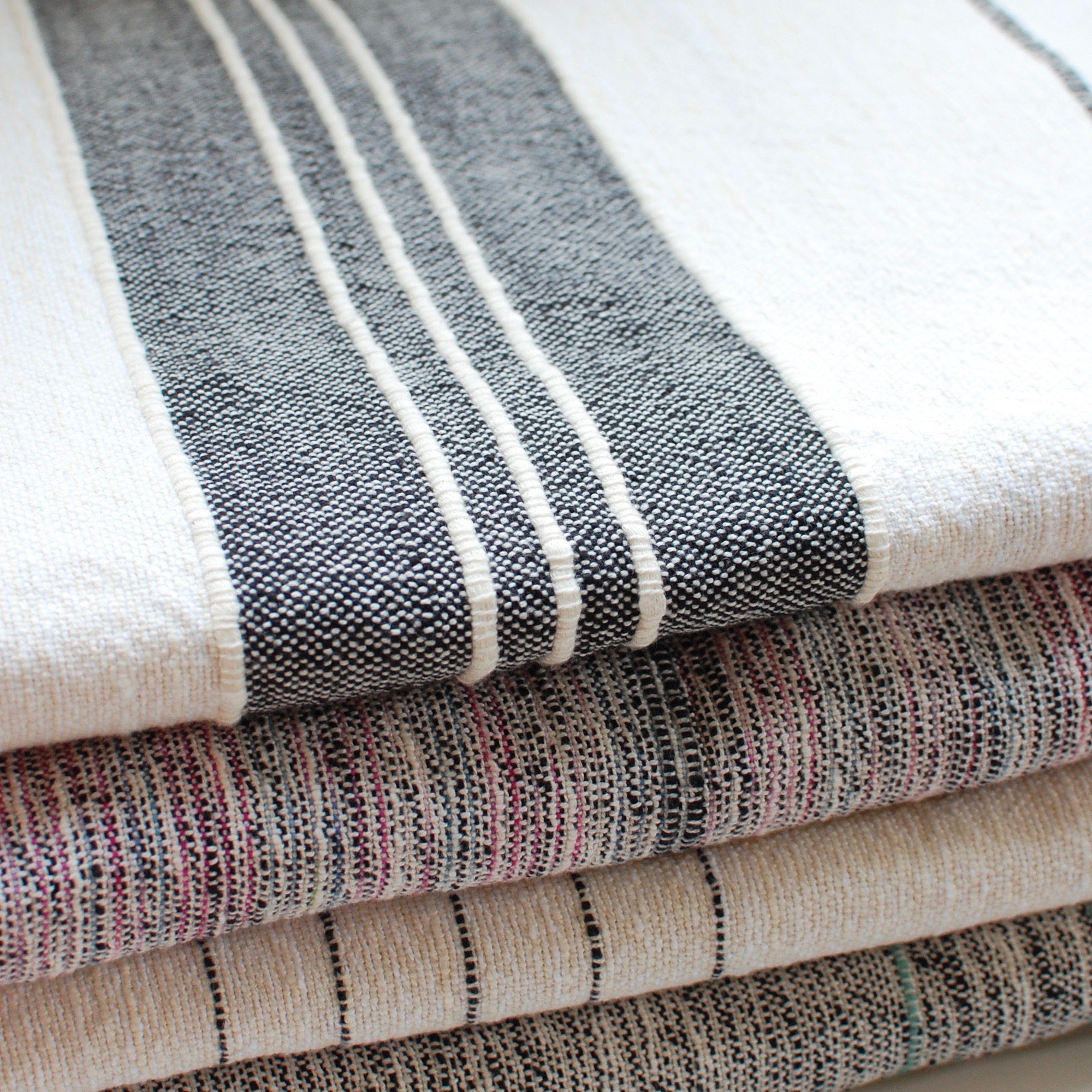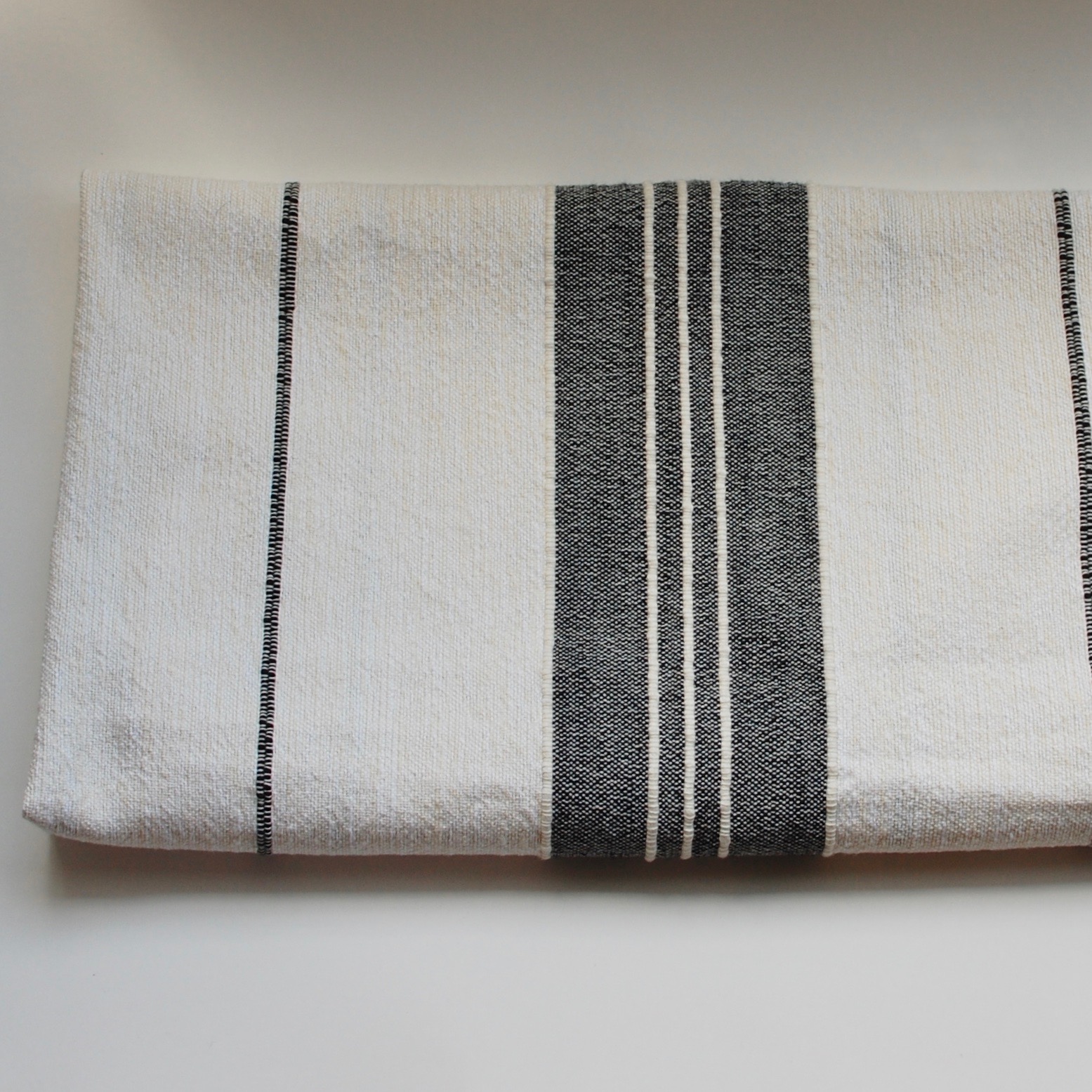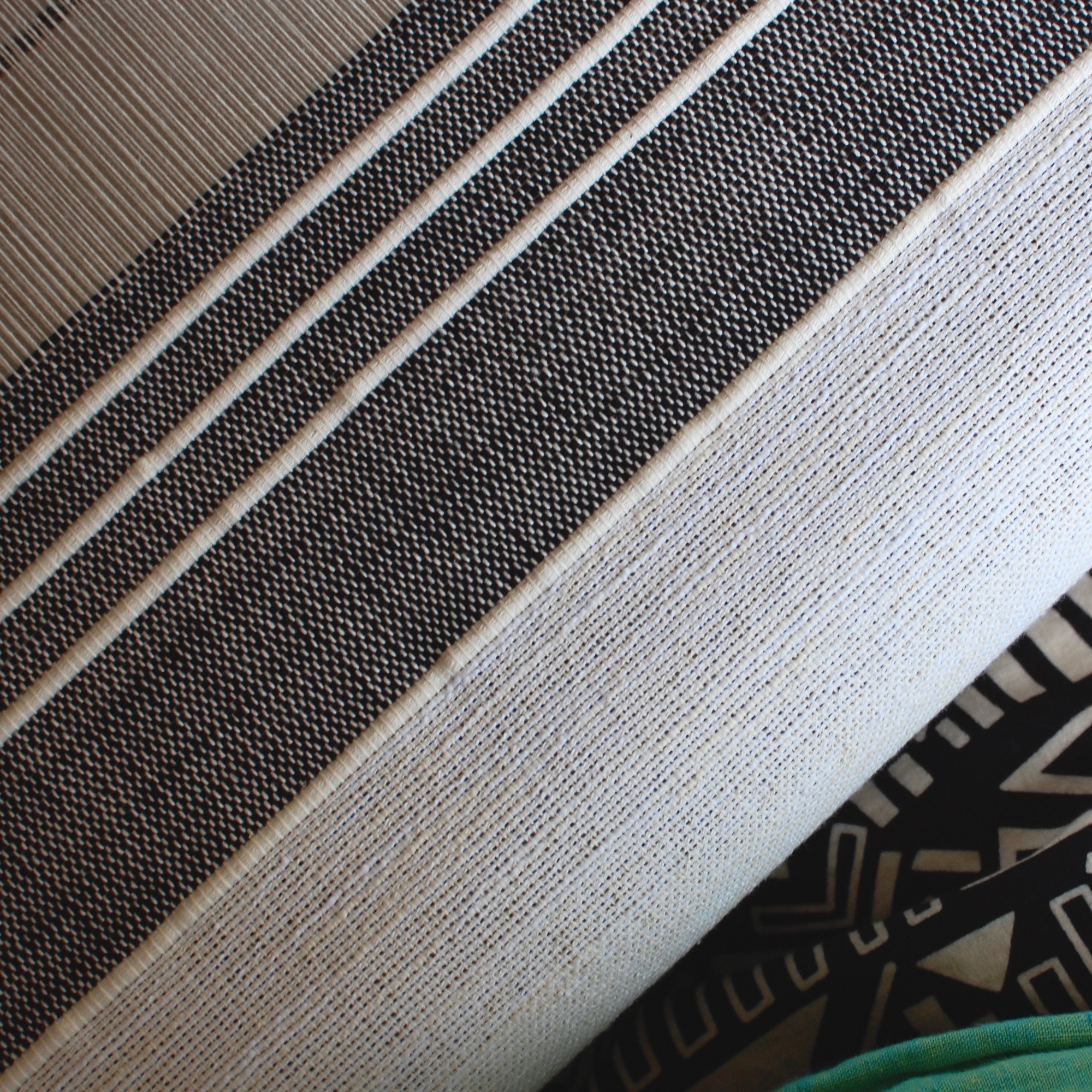 Handwoven Throw Blanket - Stripes
This throw blanket was woven to be minimalist, with a bit of a twist—literally. There is a small twist at the end of each of the black stripes. The pattern flips briefly at the midpoint of the blanket to black with contrasting white stripes. The white stripes have a short fringe in place of the twist. Each end has been finished with a clean machine sewn hem.
Pictured on a Queen size bed. This throw blanket is the perfect size for snuggling up on the couch or as an extra layer on a bed.
Material: 100% cotton
Care: Machine wash in cold water on a gentle cycle, take out of the dryer damp and air dry to finish. Or hand wash and lay flat to dry.
Dimensions: 71"x 45"