Handwoven Throw Blanket - Marled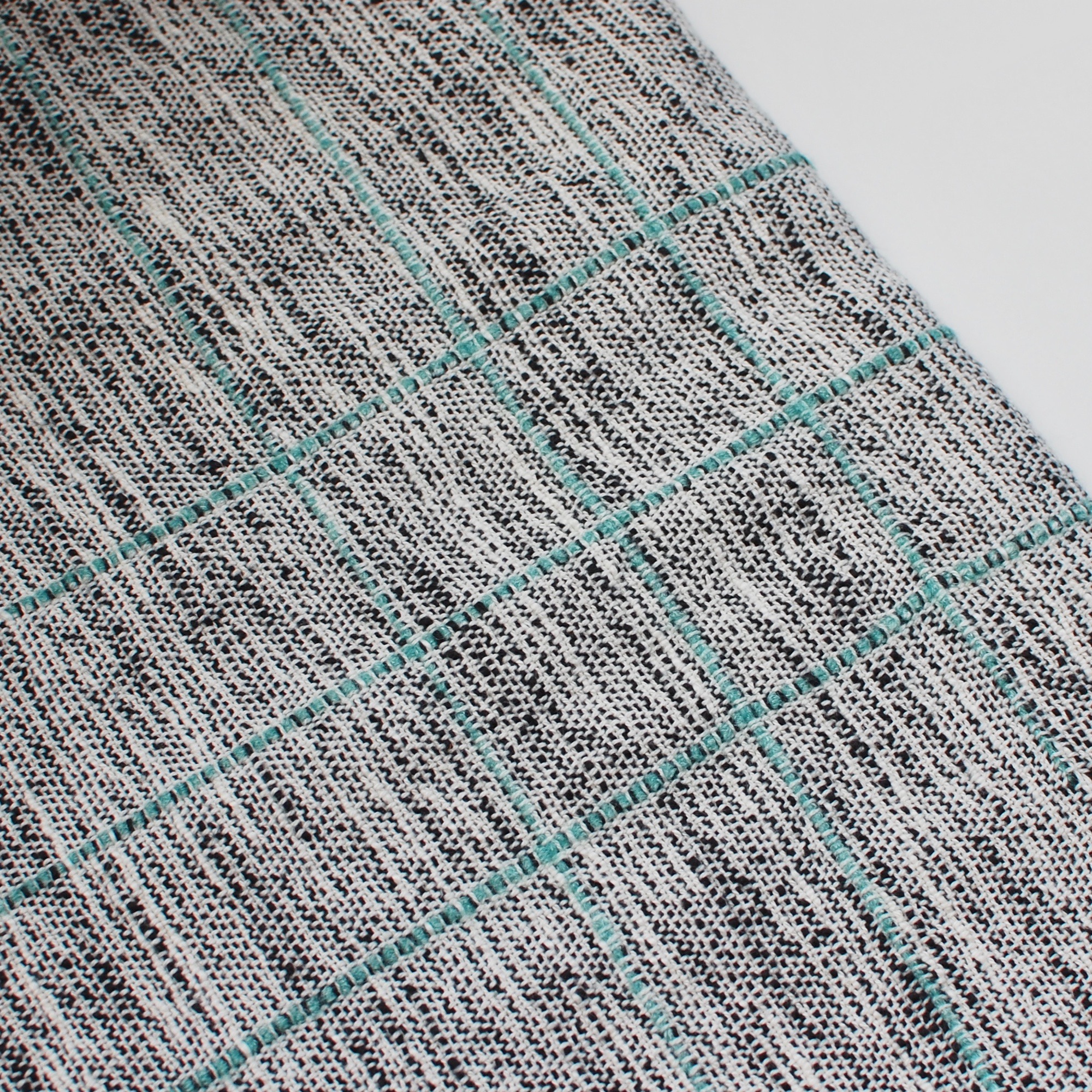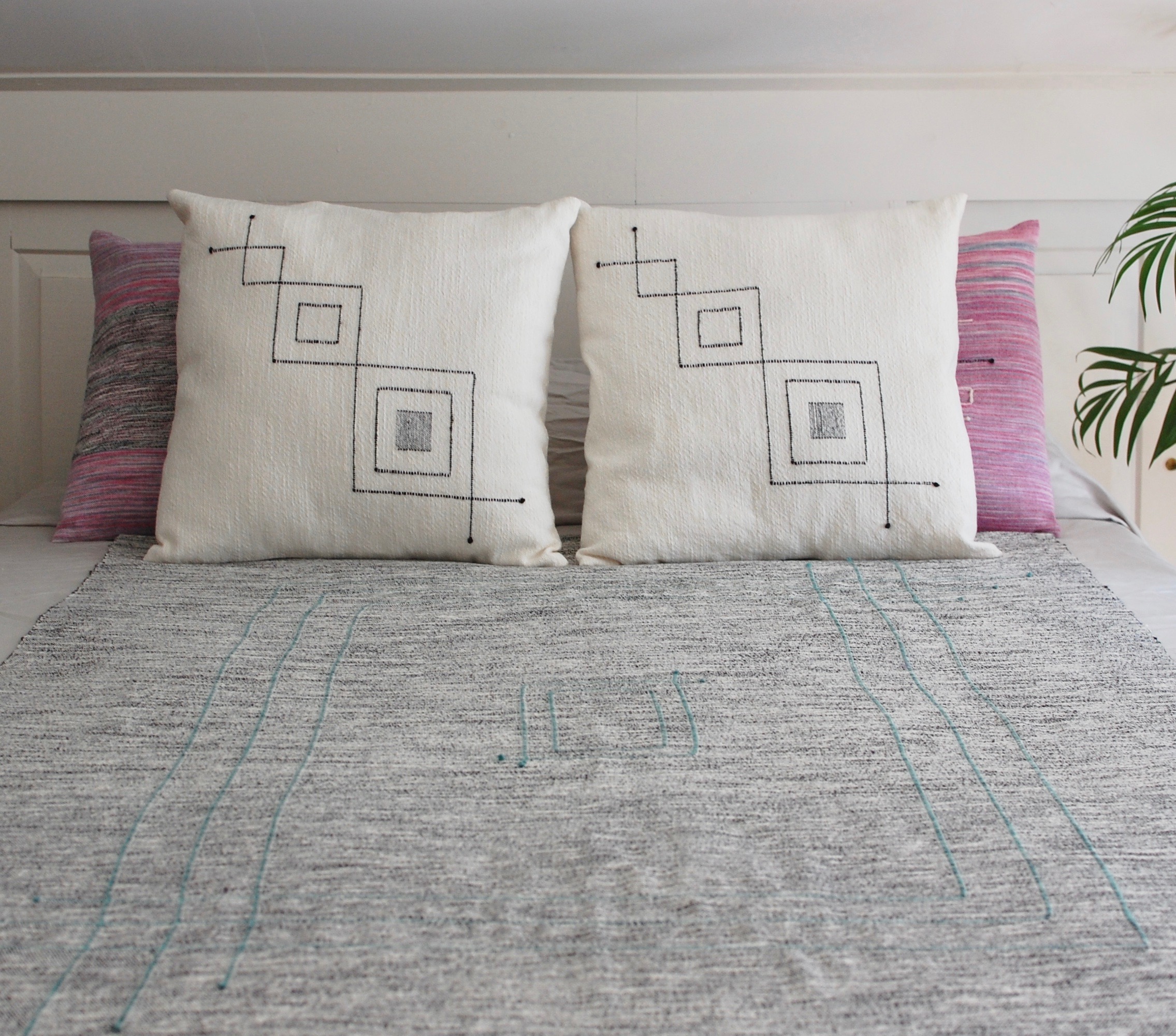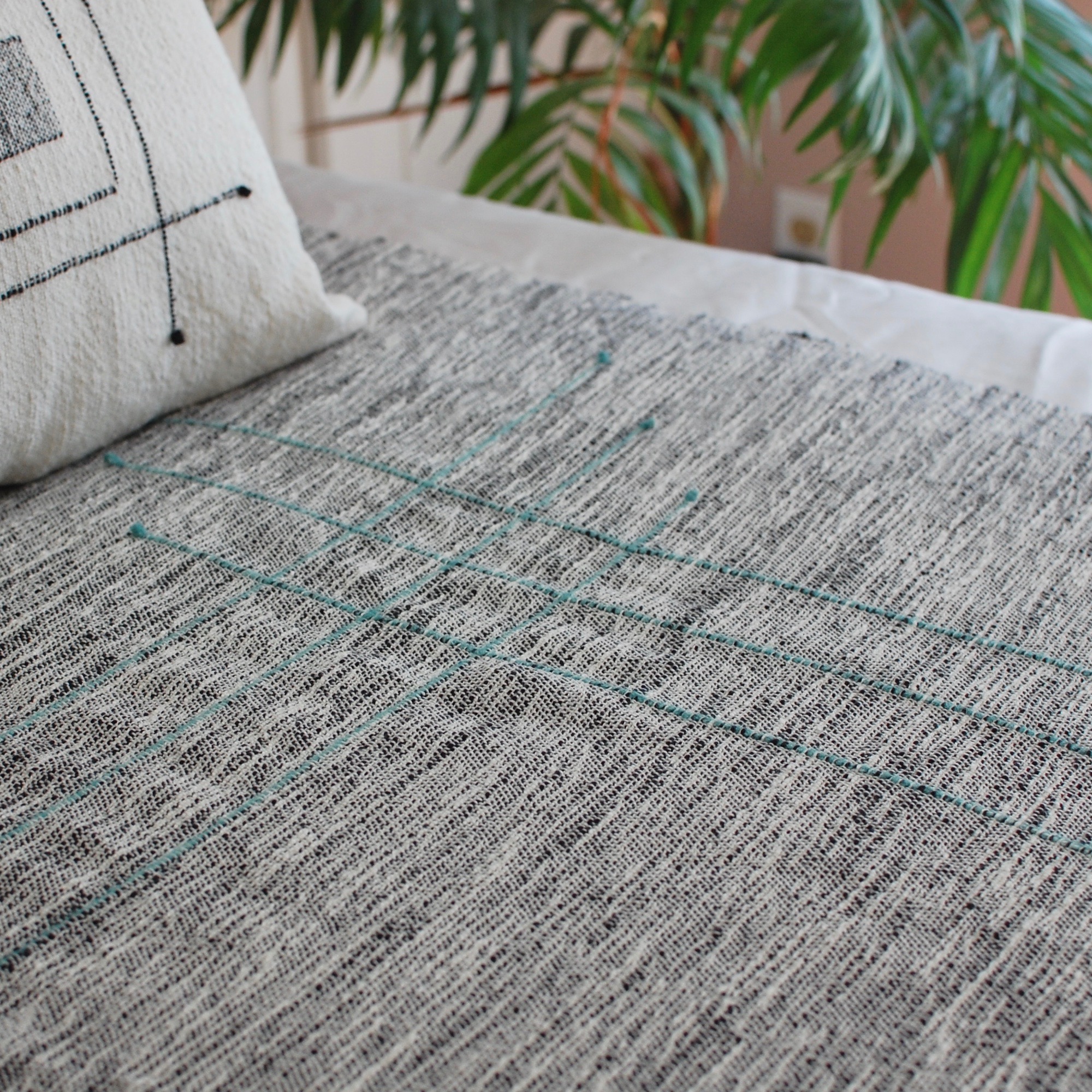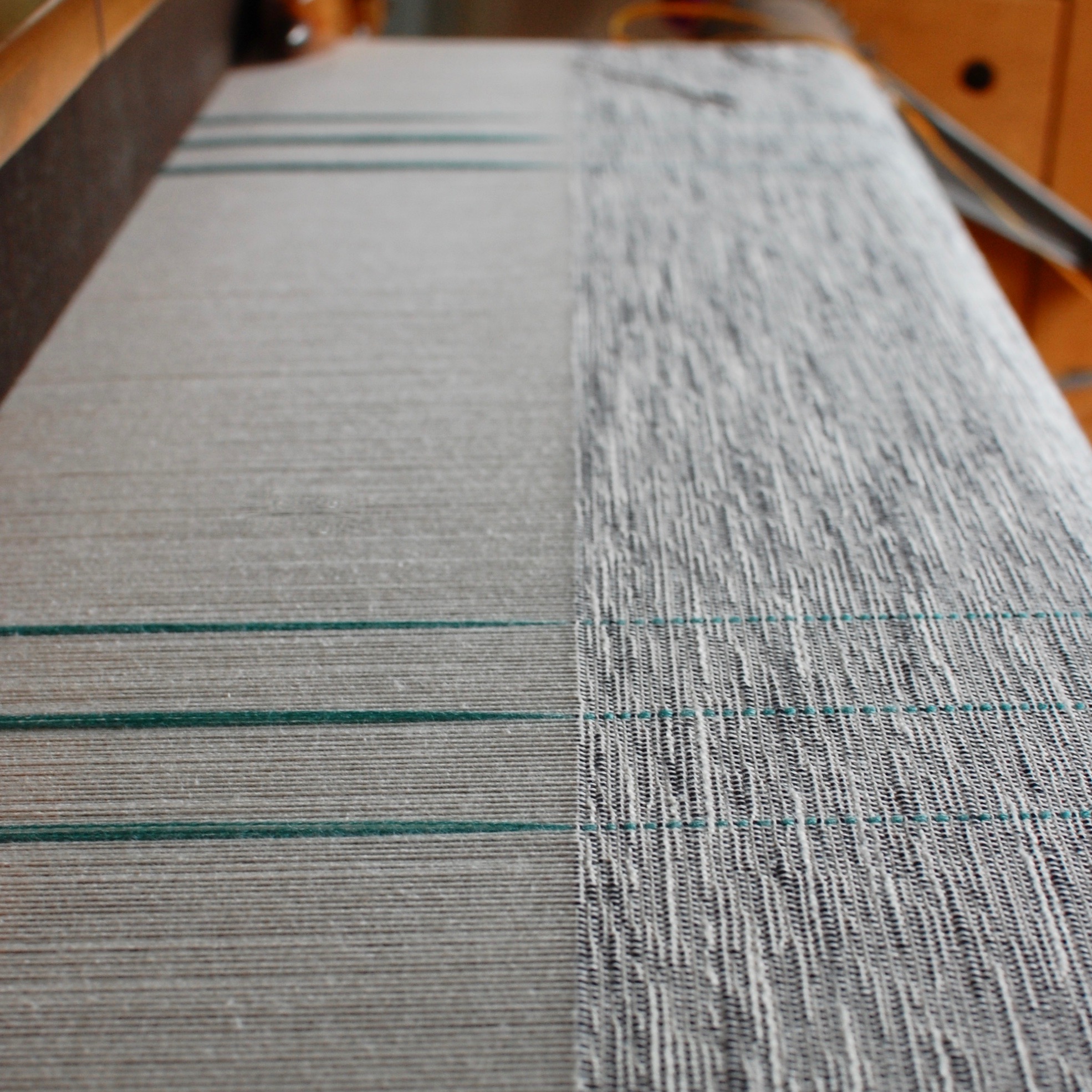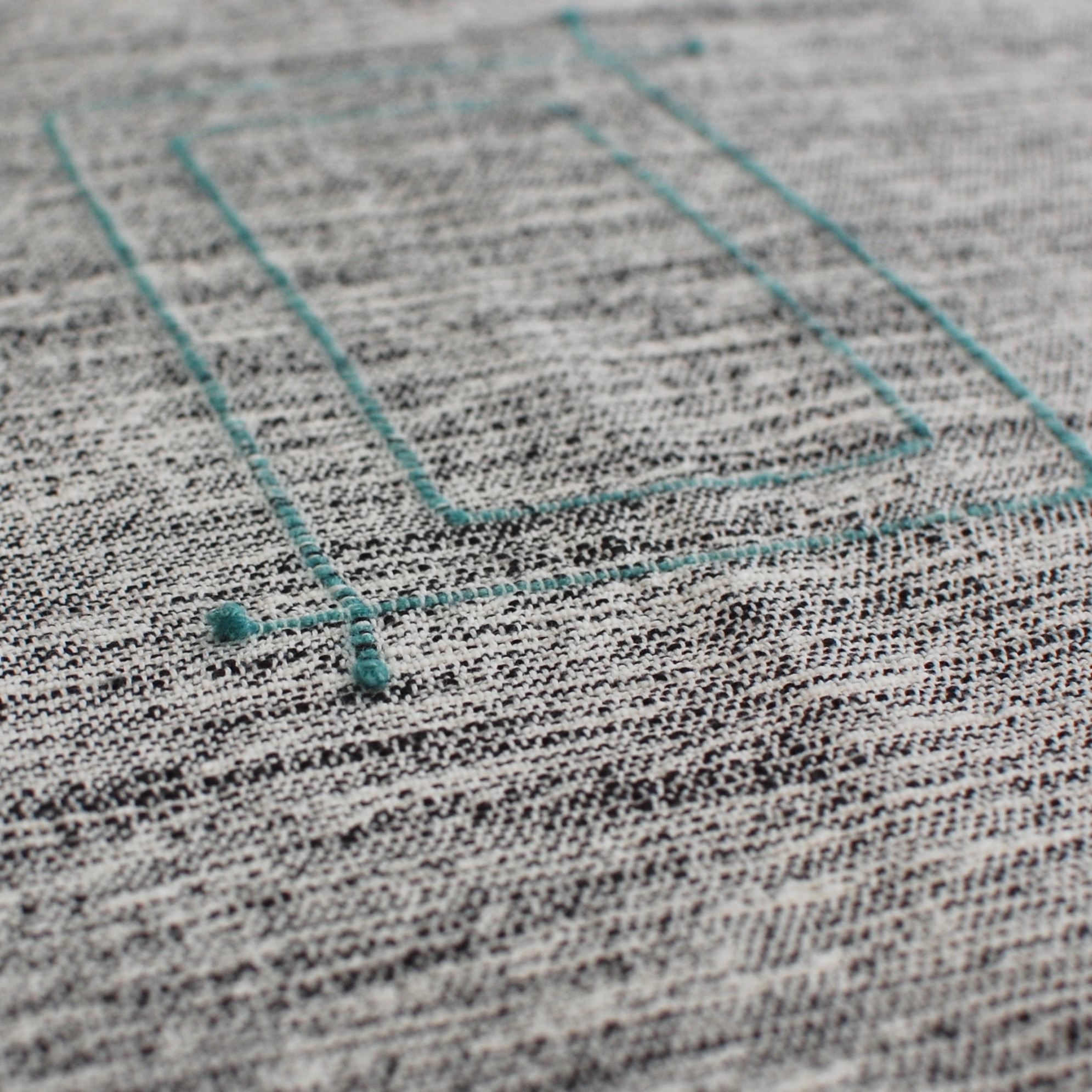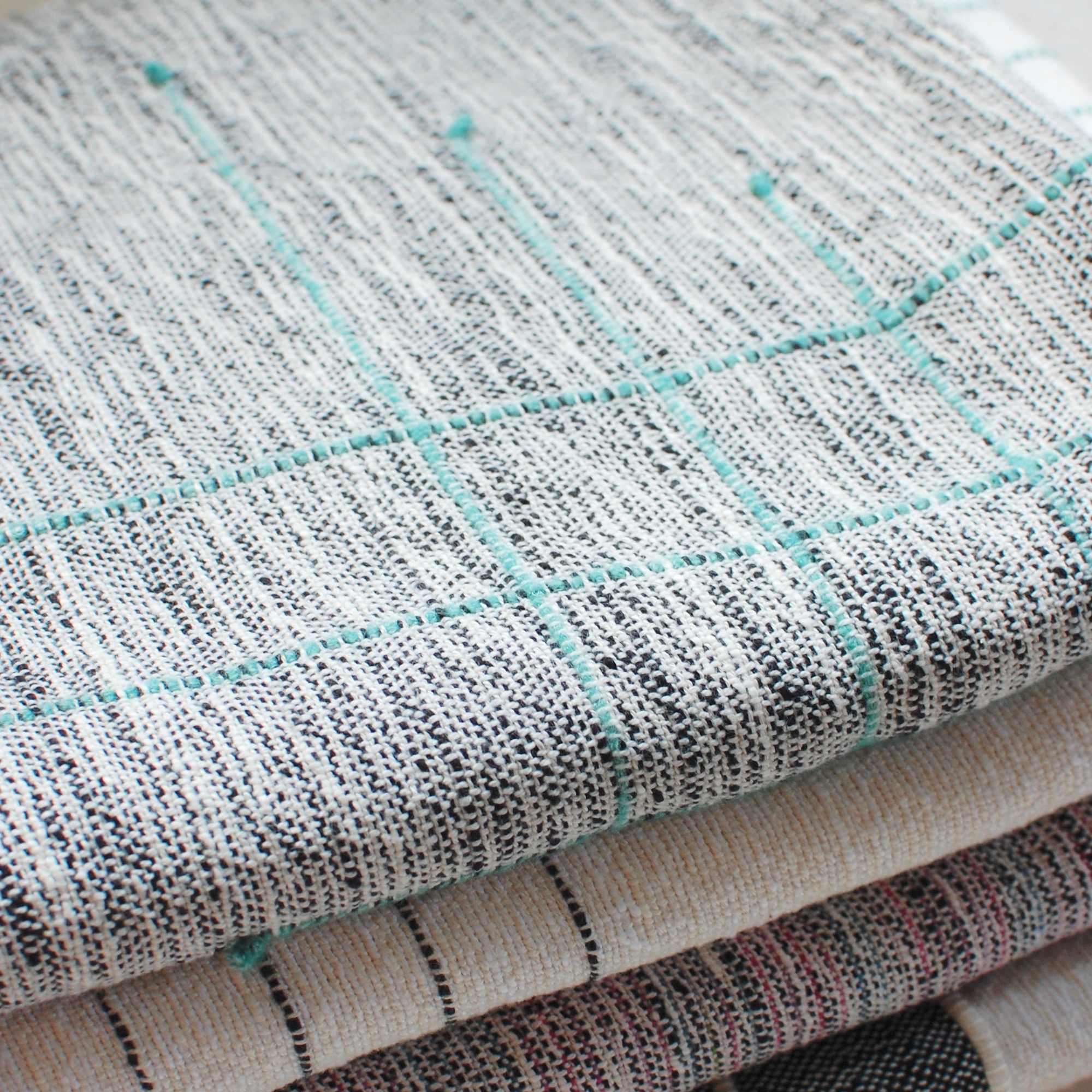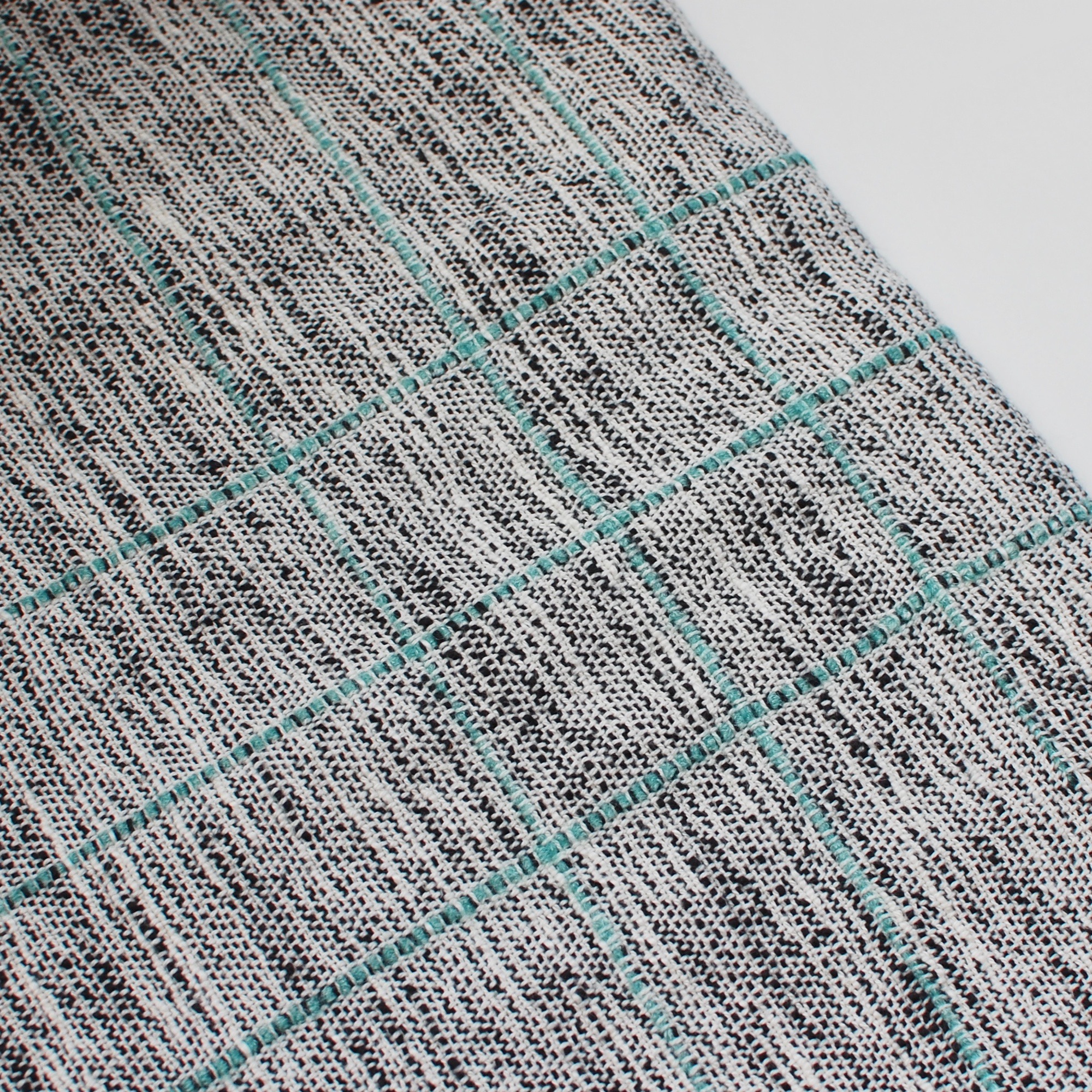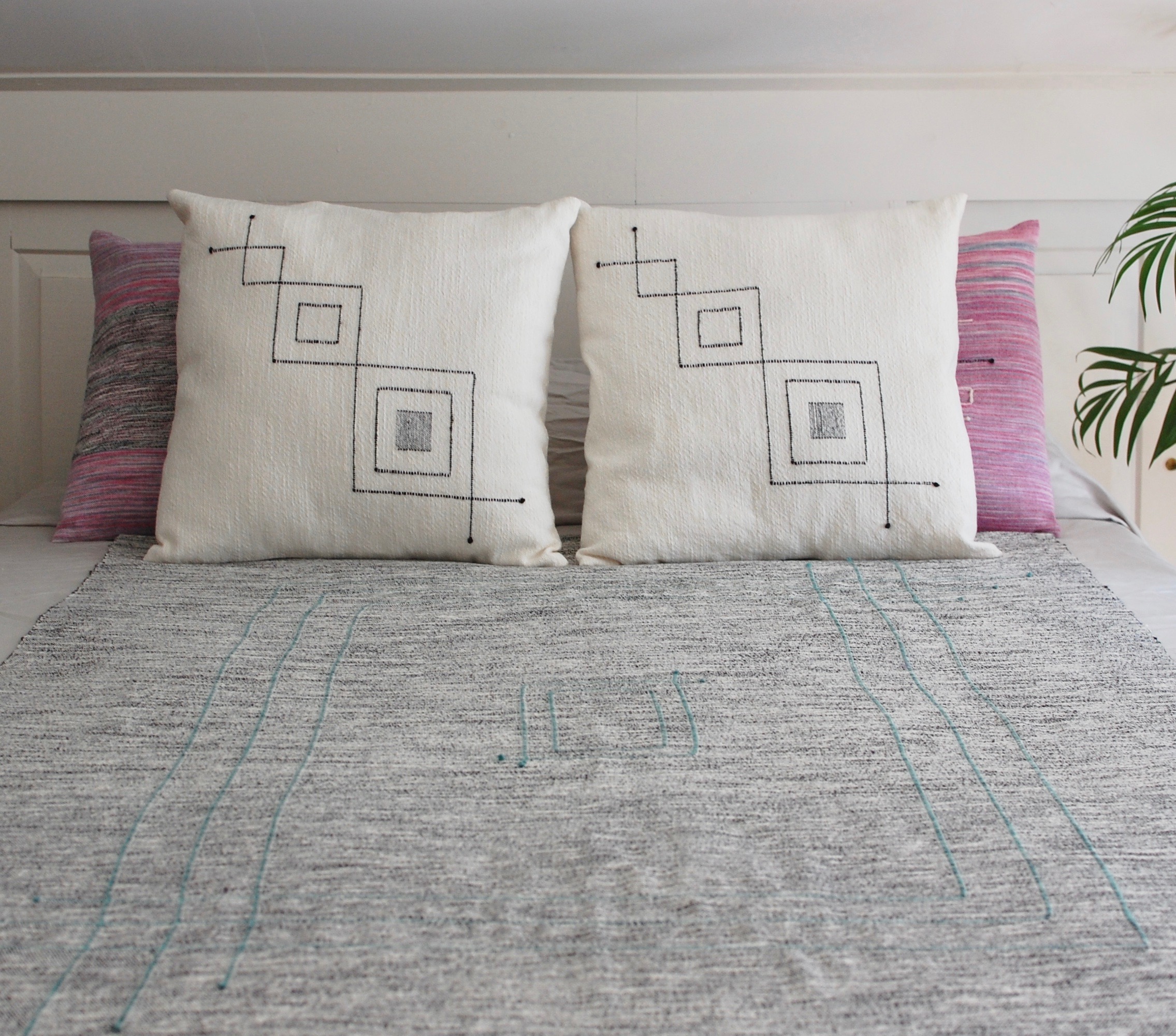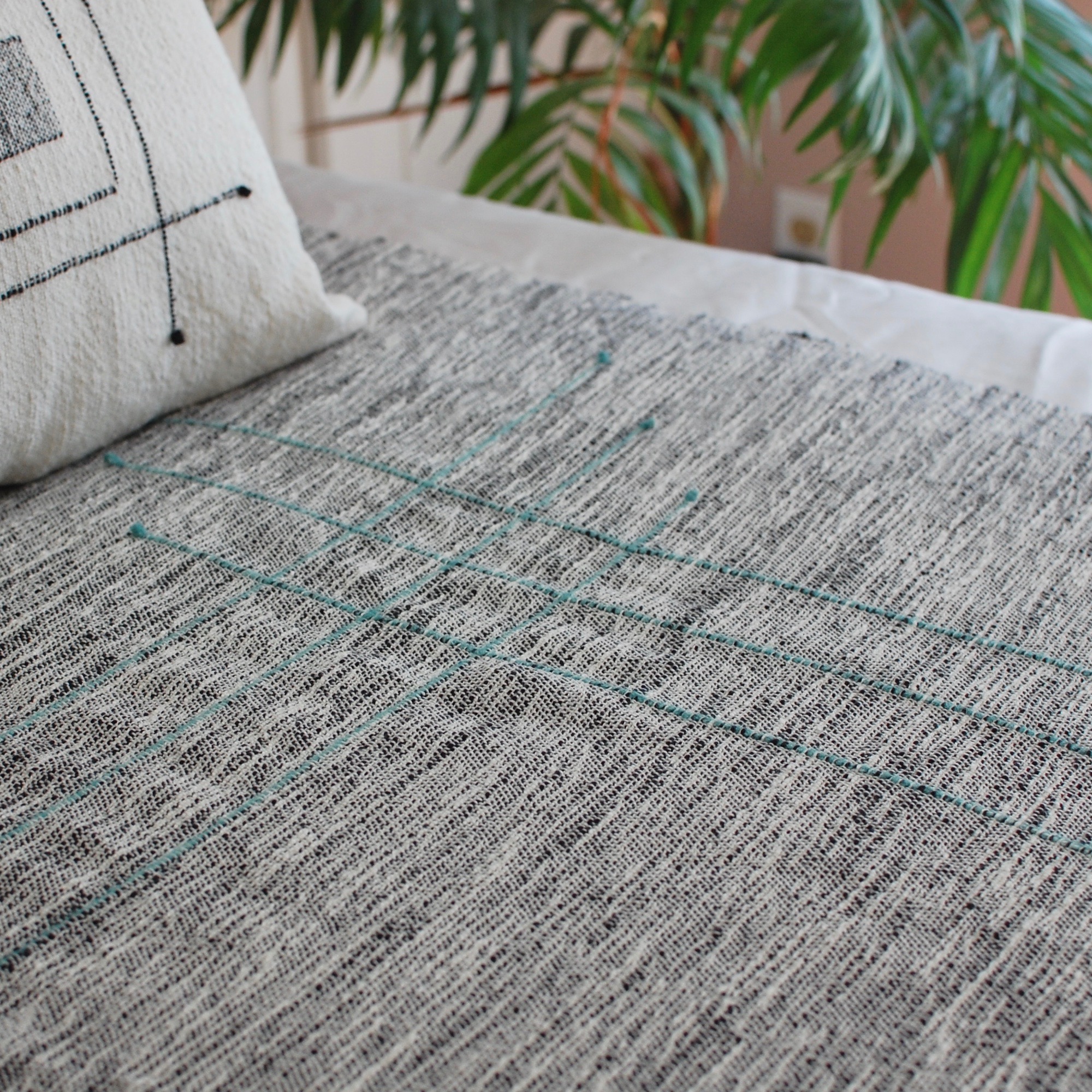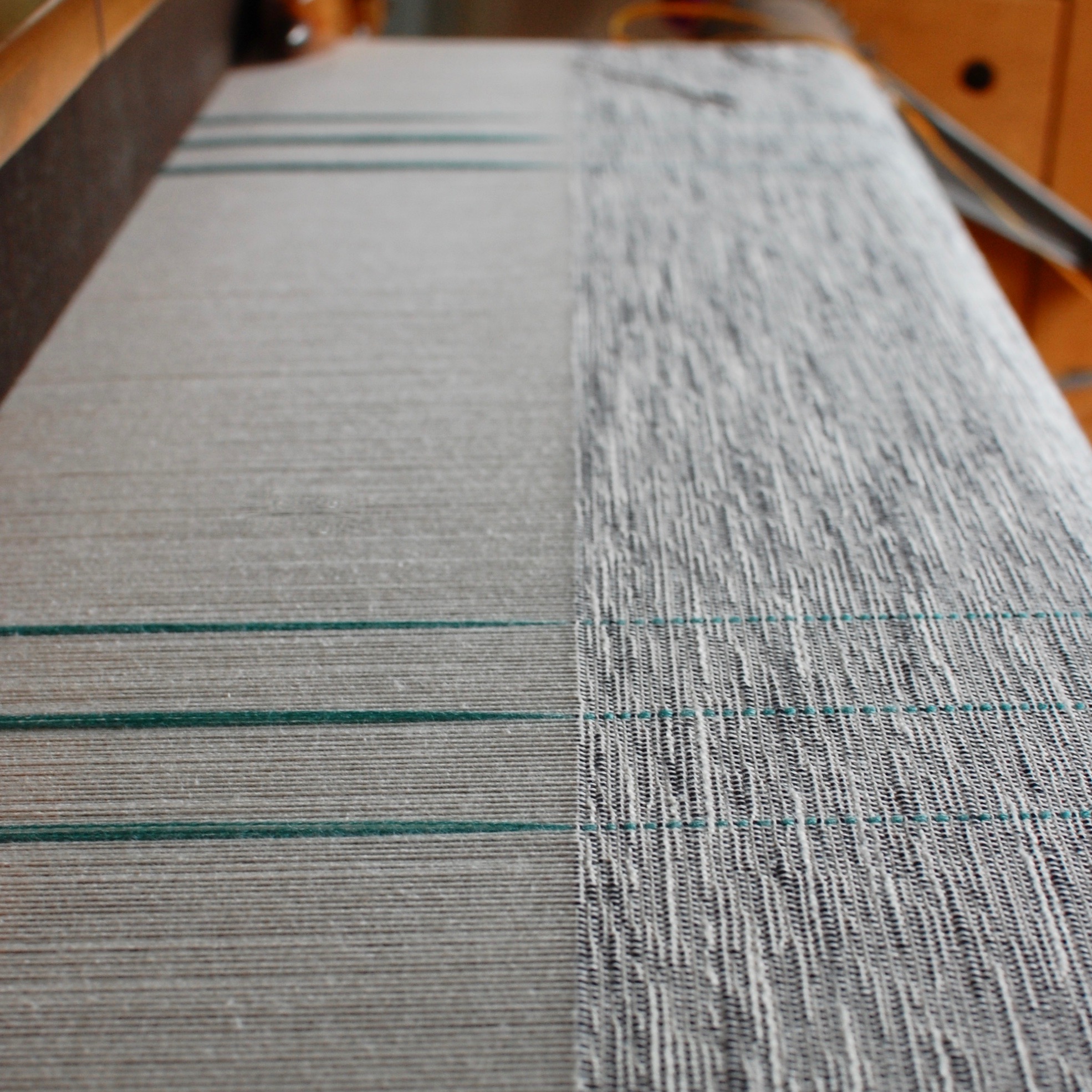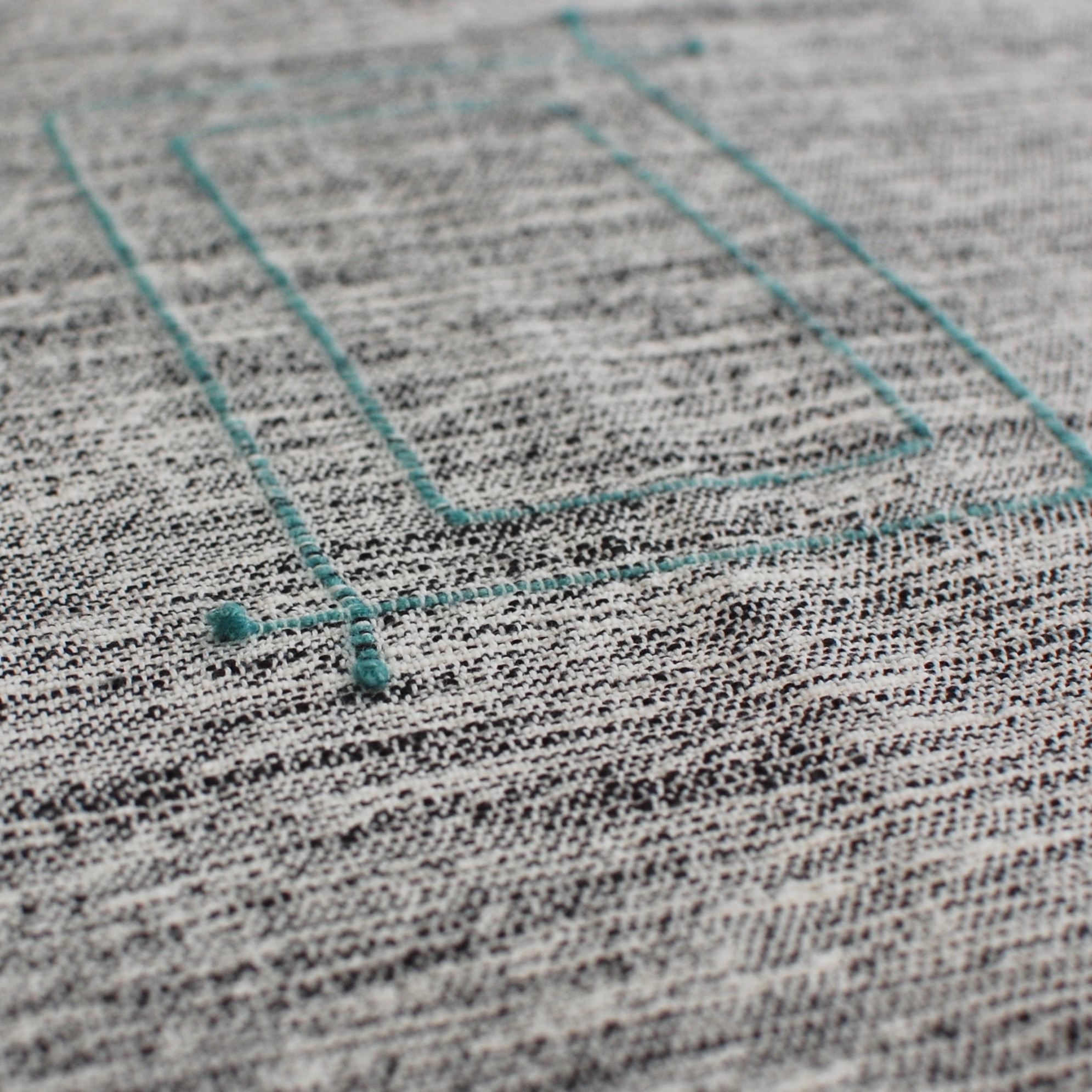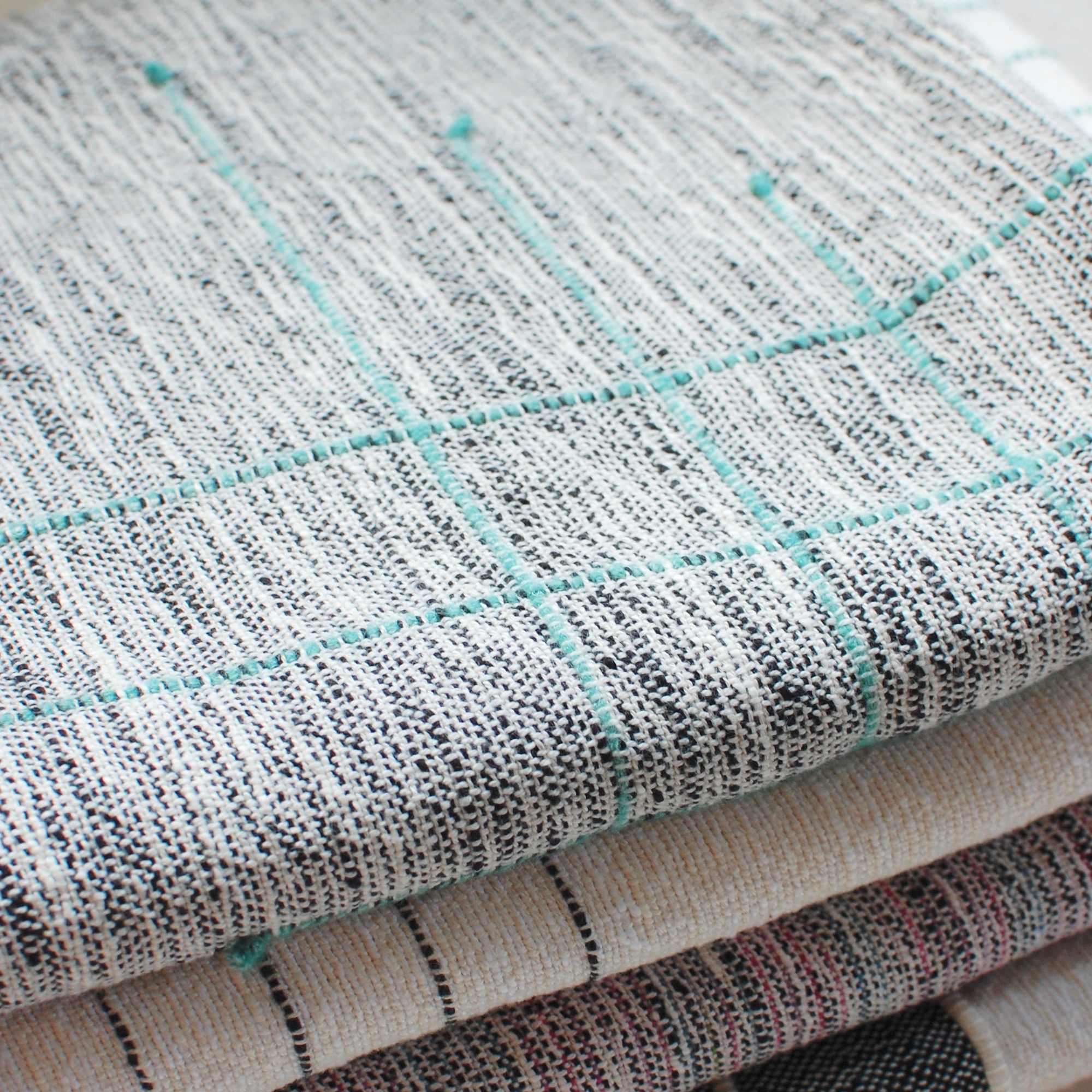 Handwoven Throw Blanket - Marled
Black and white yarns have been woven together in this one of a kind throw blanket to create a marled effect. A geometrical design has been woven in with a turquoise accent yarn. The ends have been finished with a clean machine sewn hem.
Pictured on a Queen size bed. This throw blanket is the perfect size for snuggling up on the couch or as an extra layer on a bed.
Materials: The main cloth of the blanket is 100% cotton, with the accents woven in a wool/silk blend.
Care: Hand wash in cold water. Do not over soak. Lay flat to dry. Or dry clean.
Dimensions: 66" x 45"