Handwoven Throw Blanket - Hand Dyed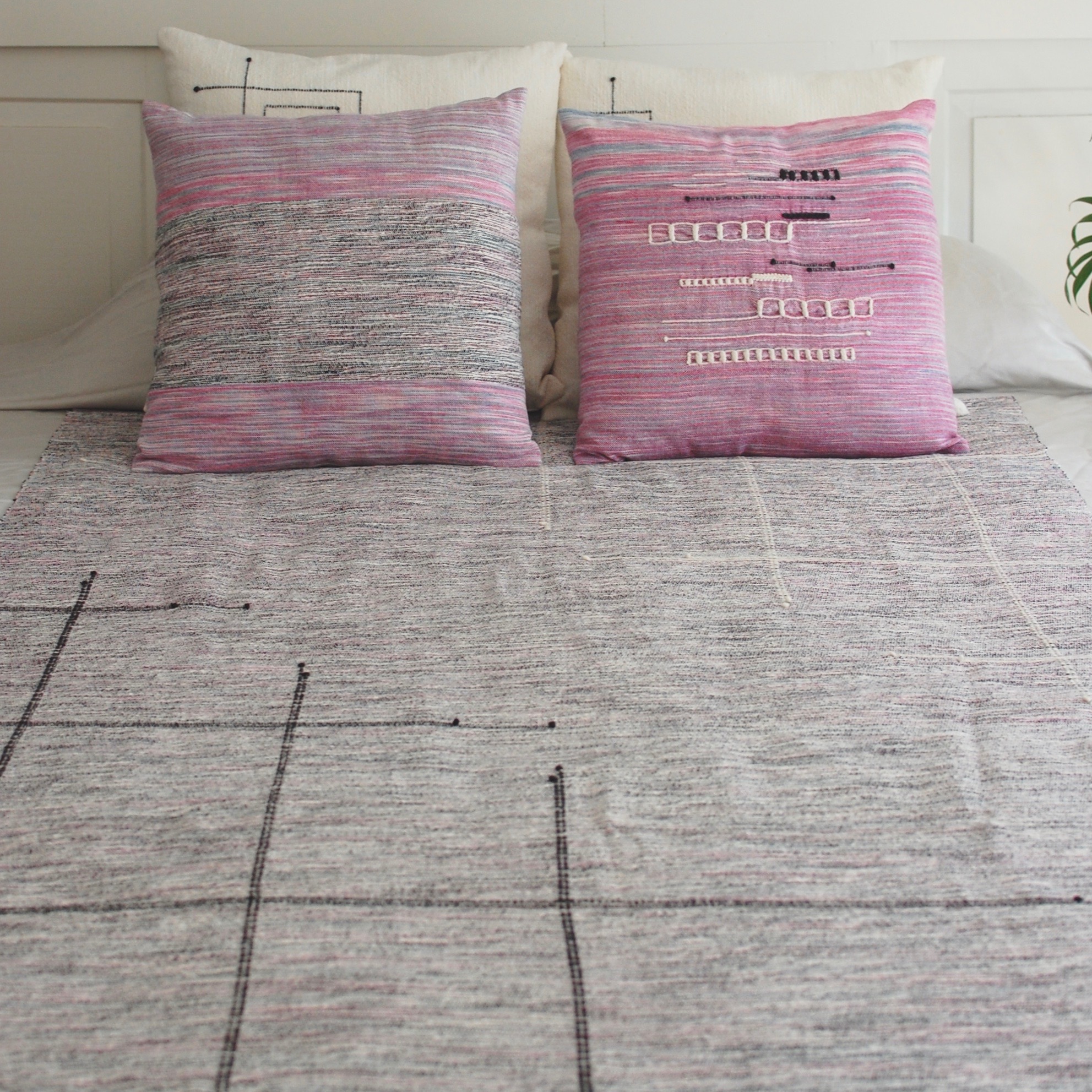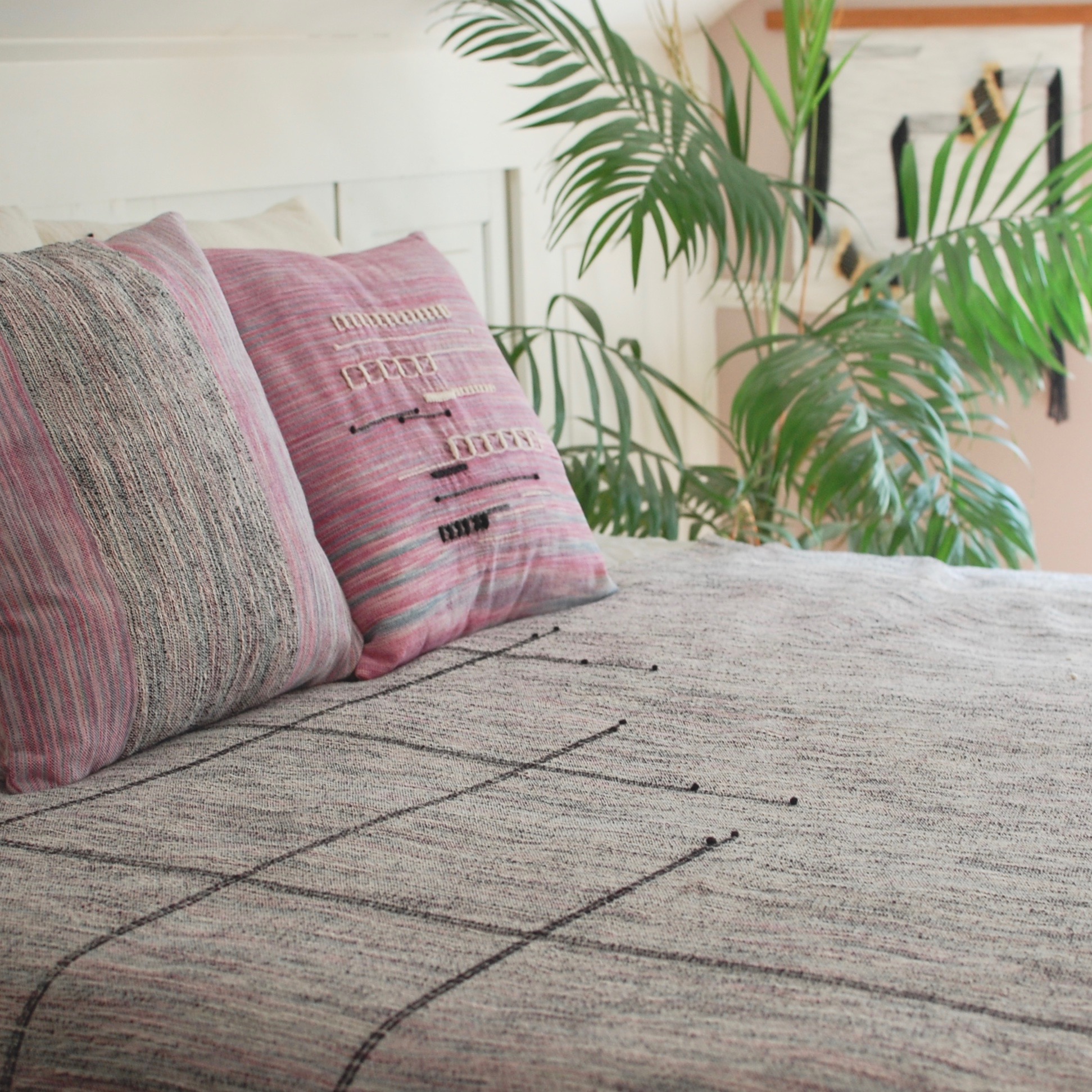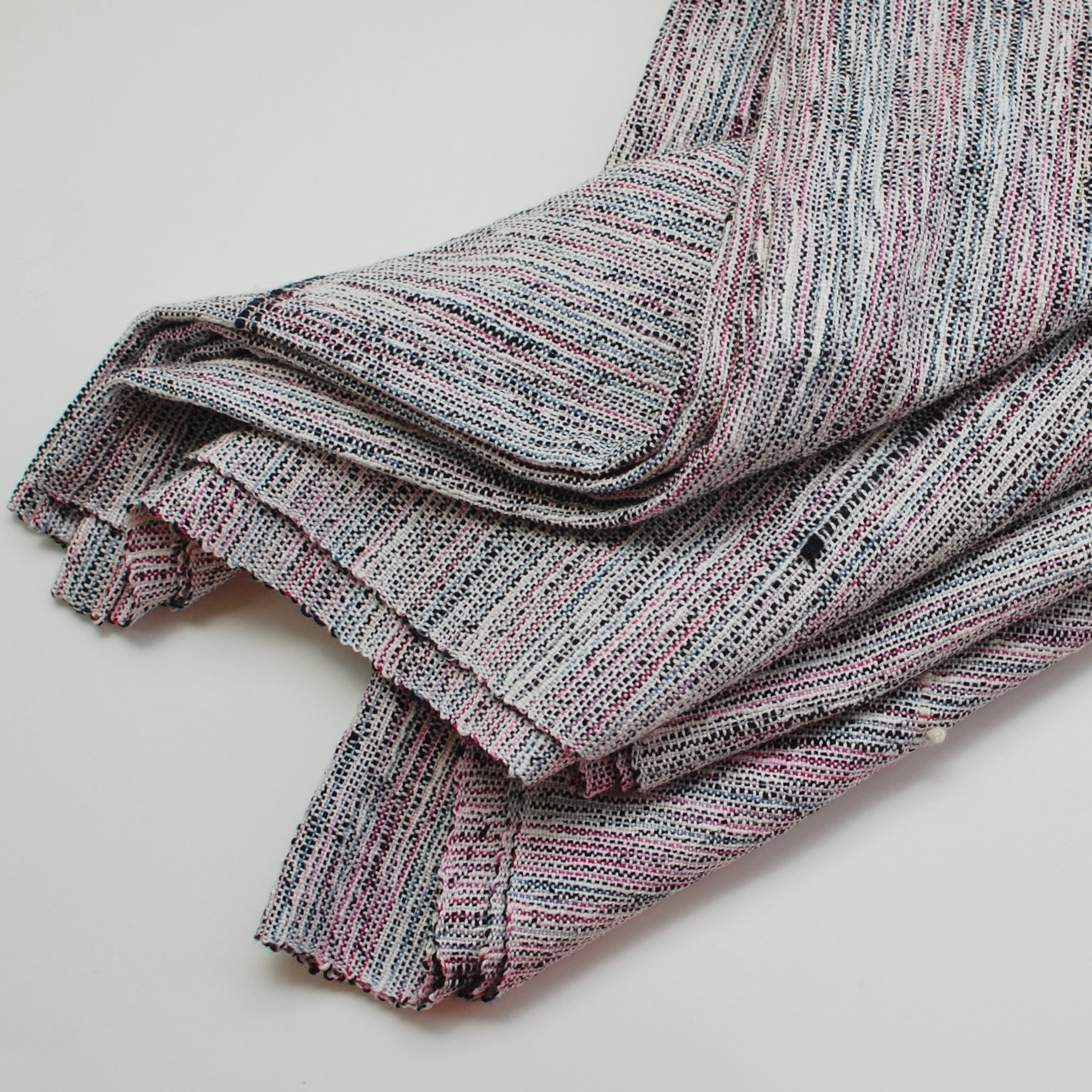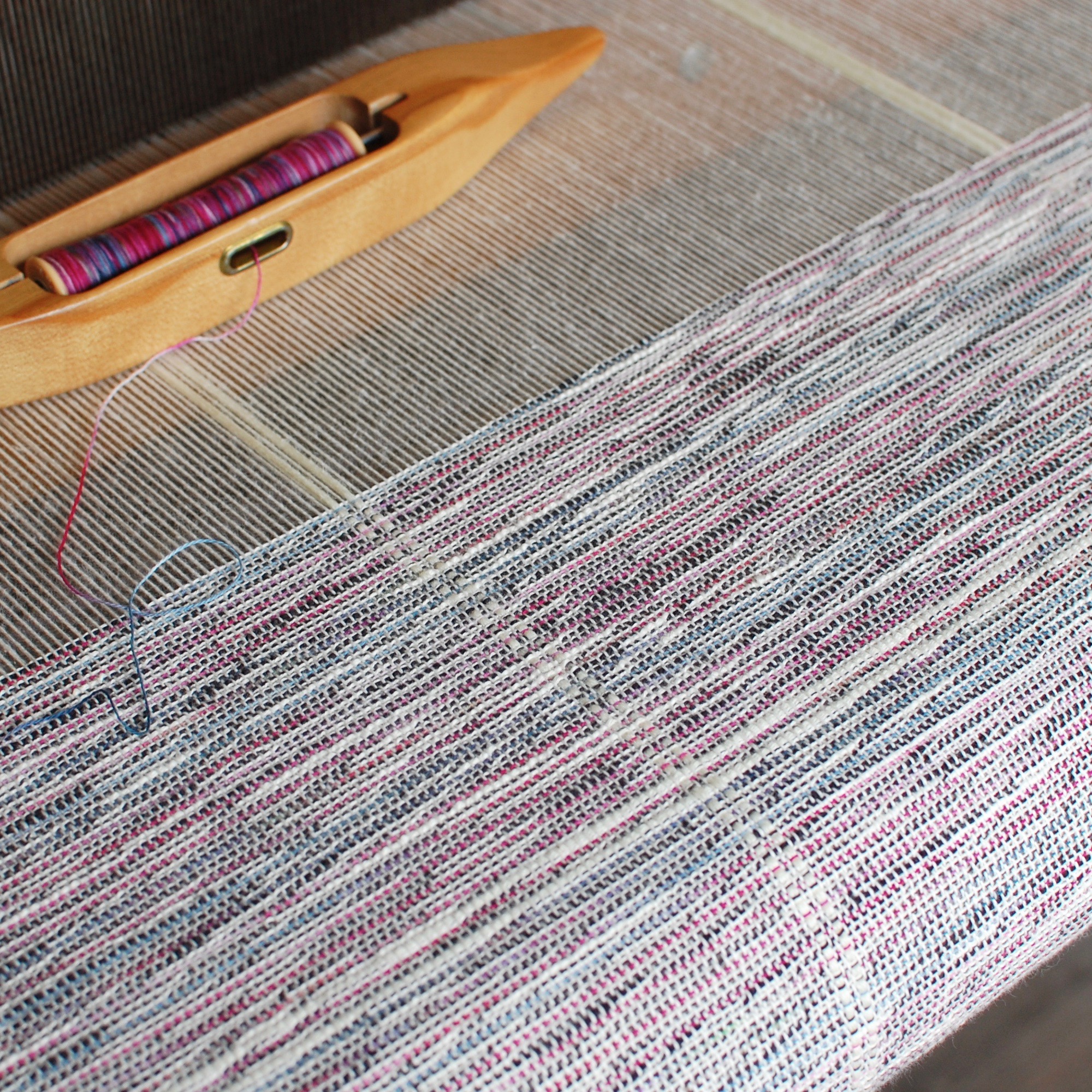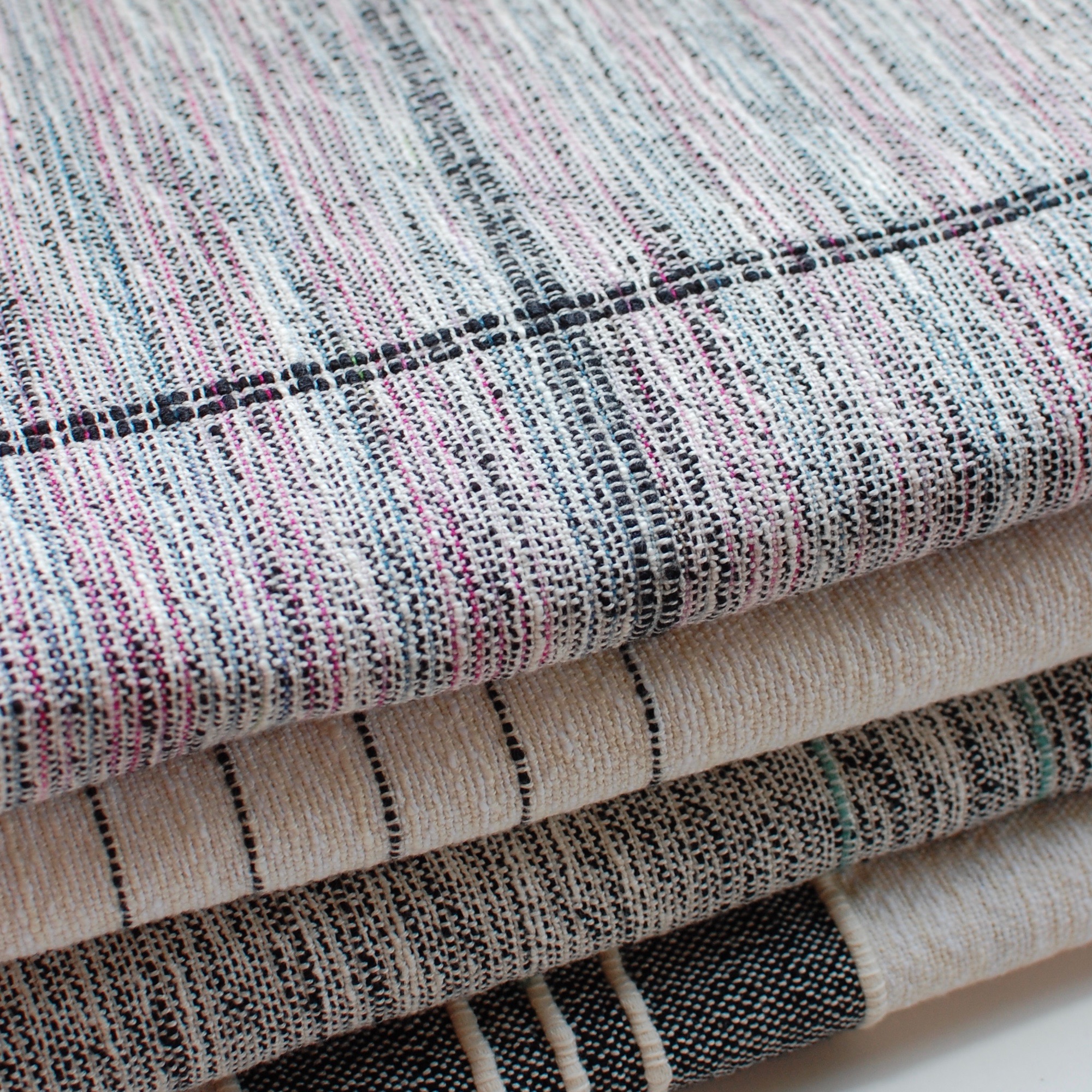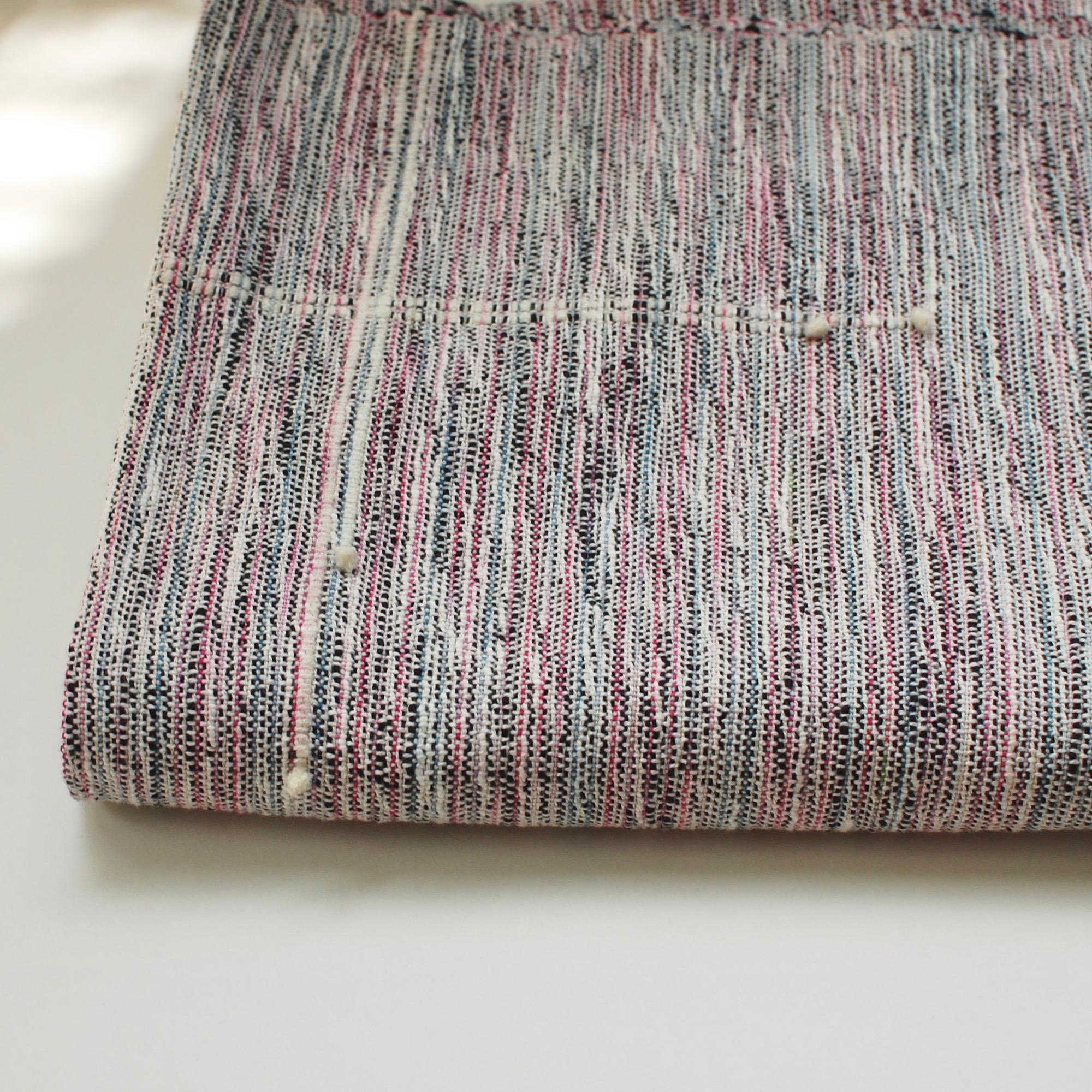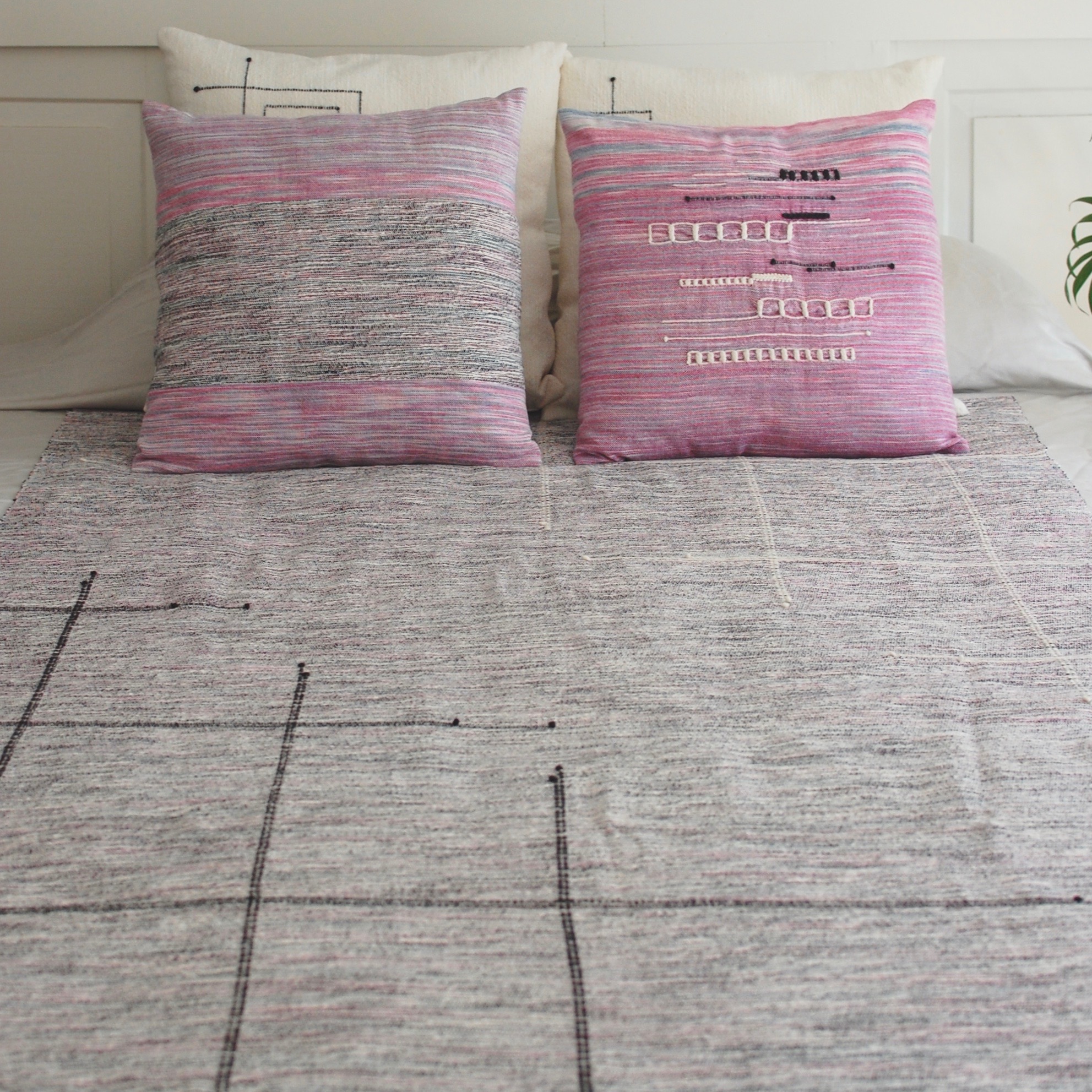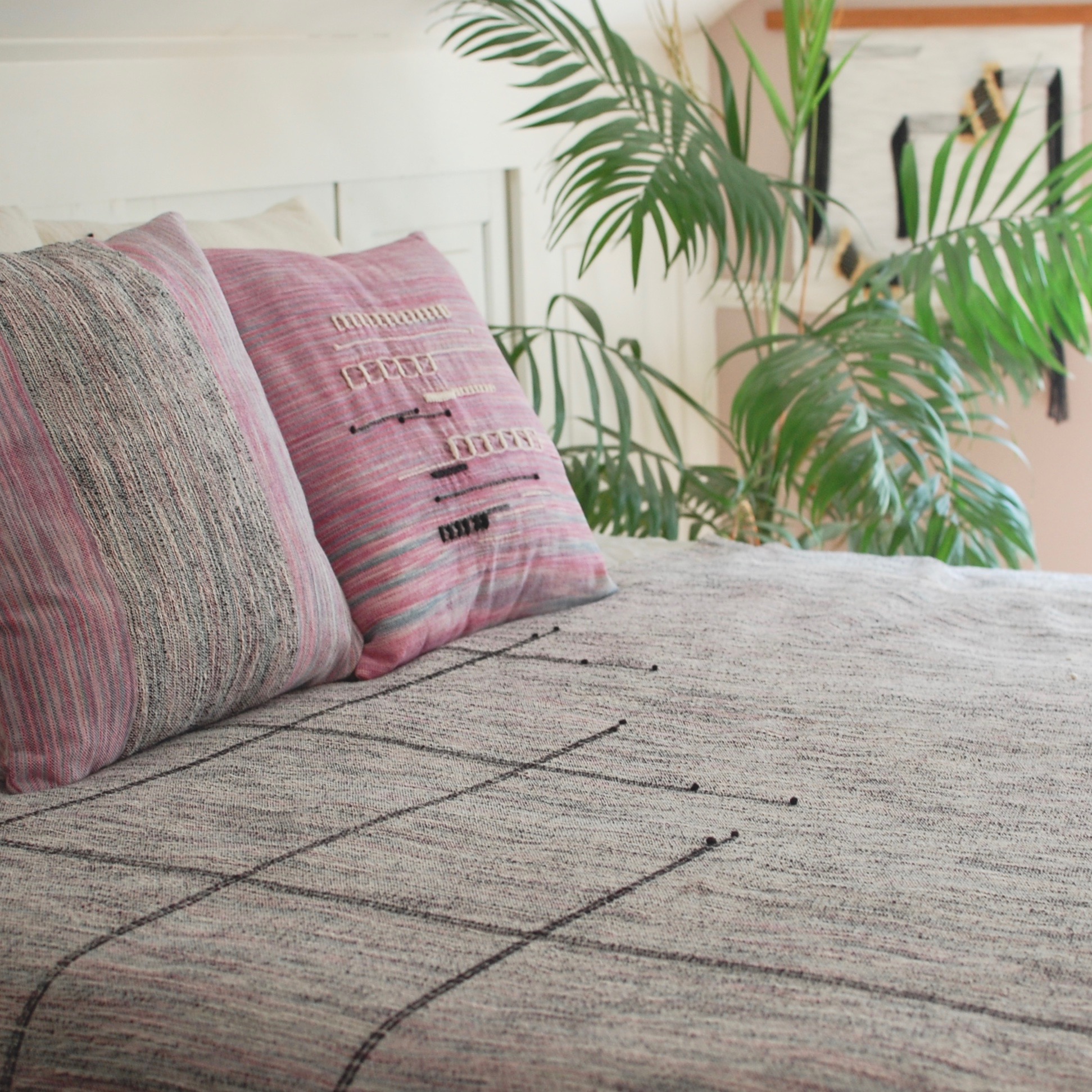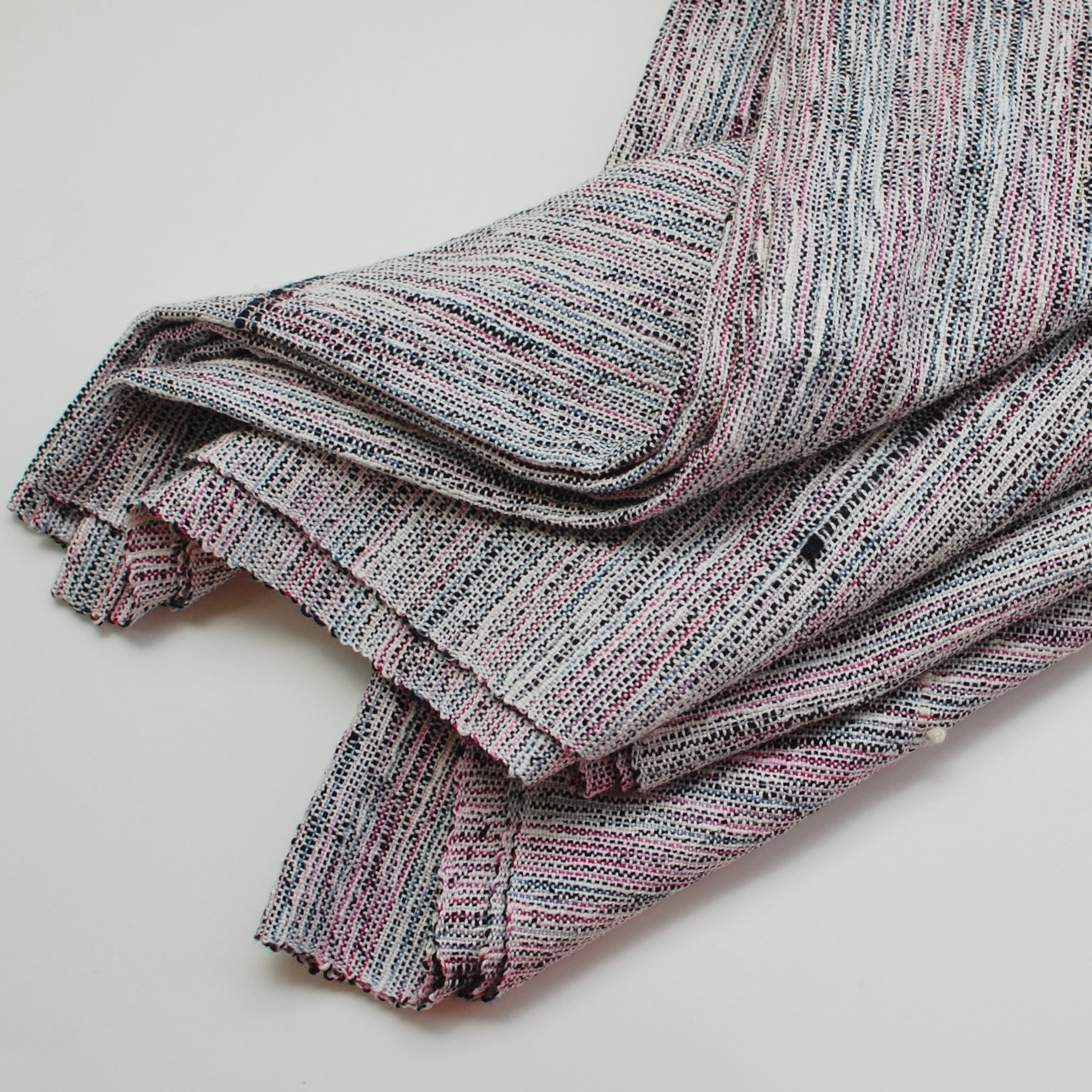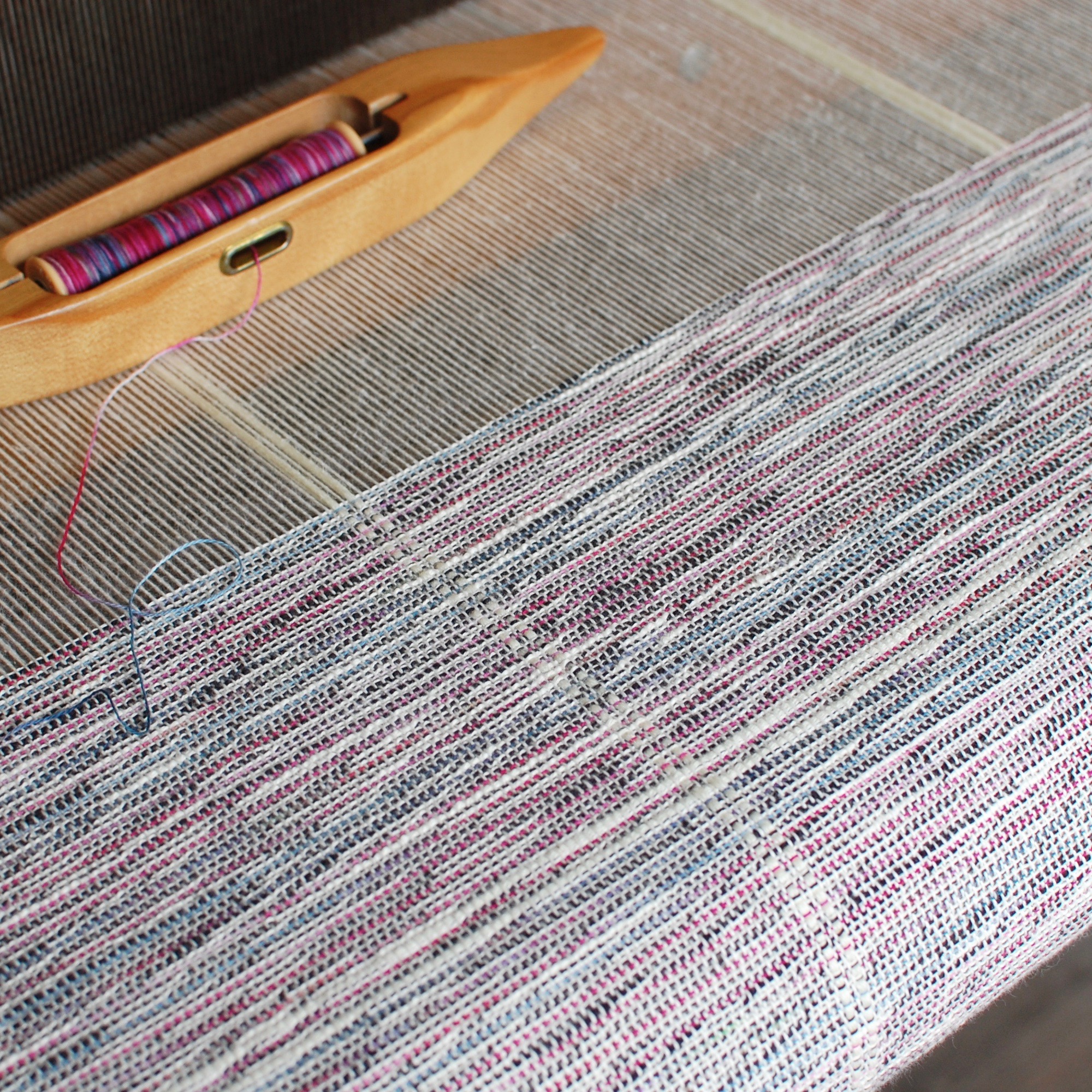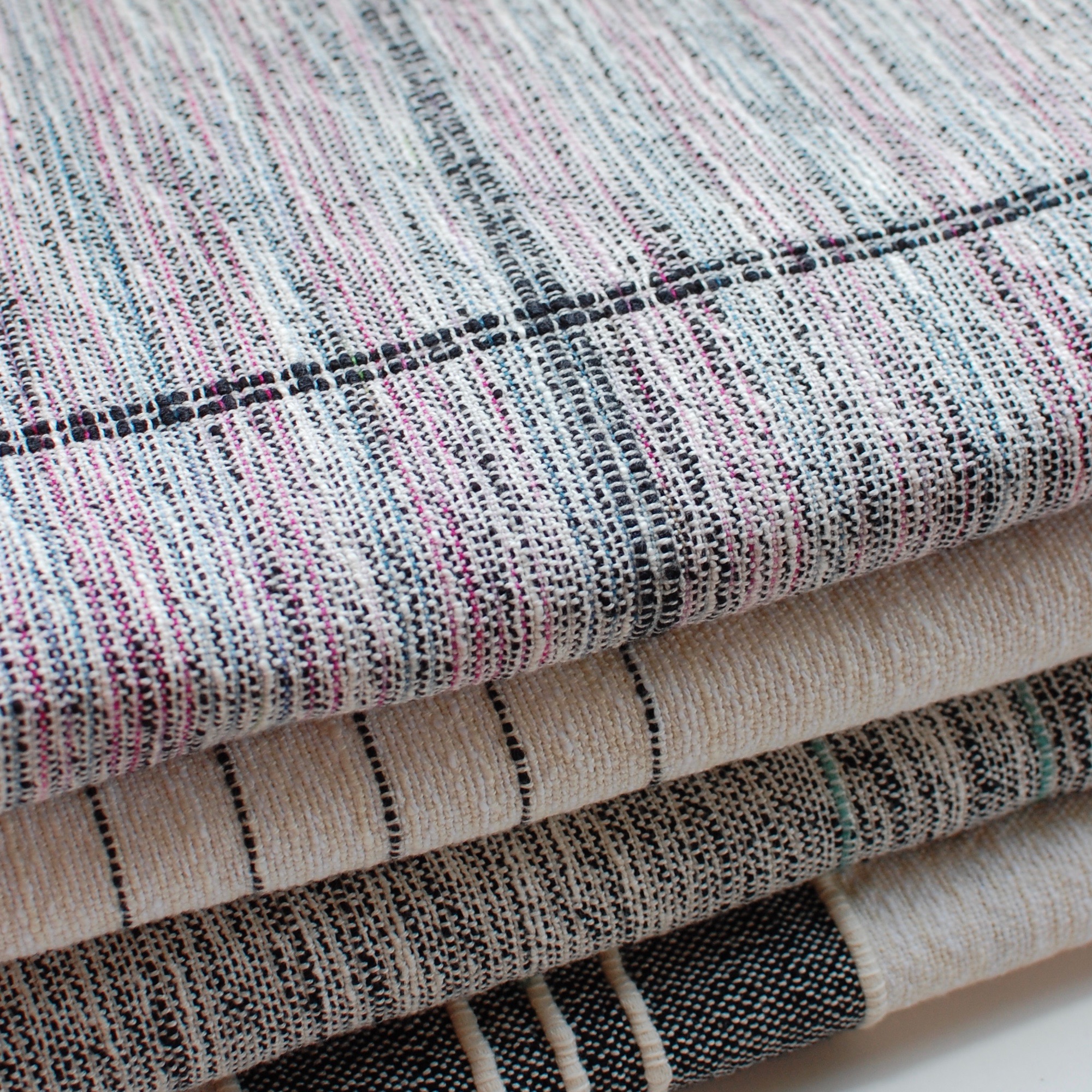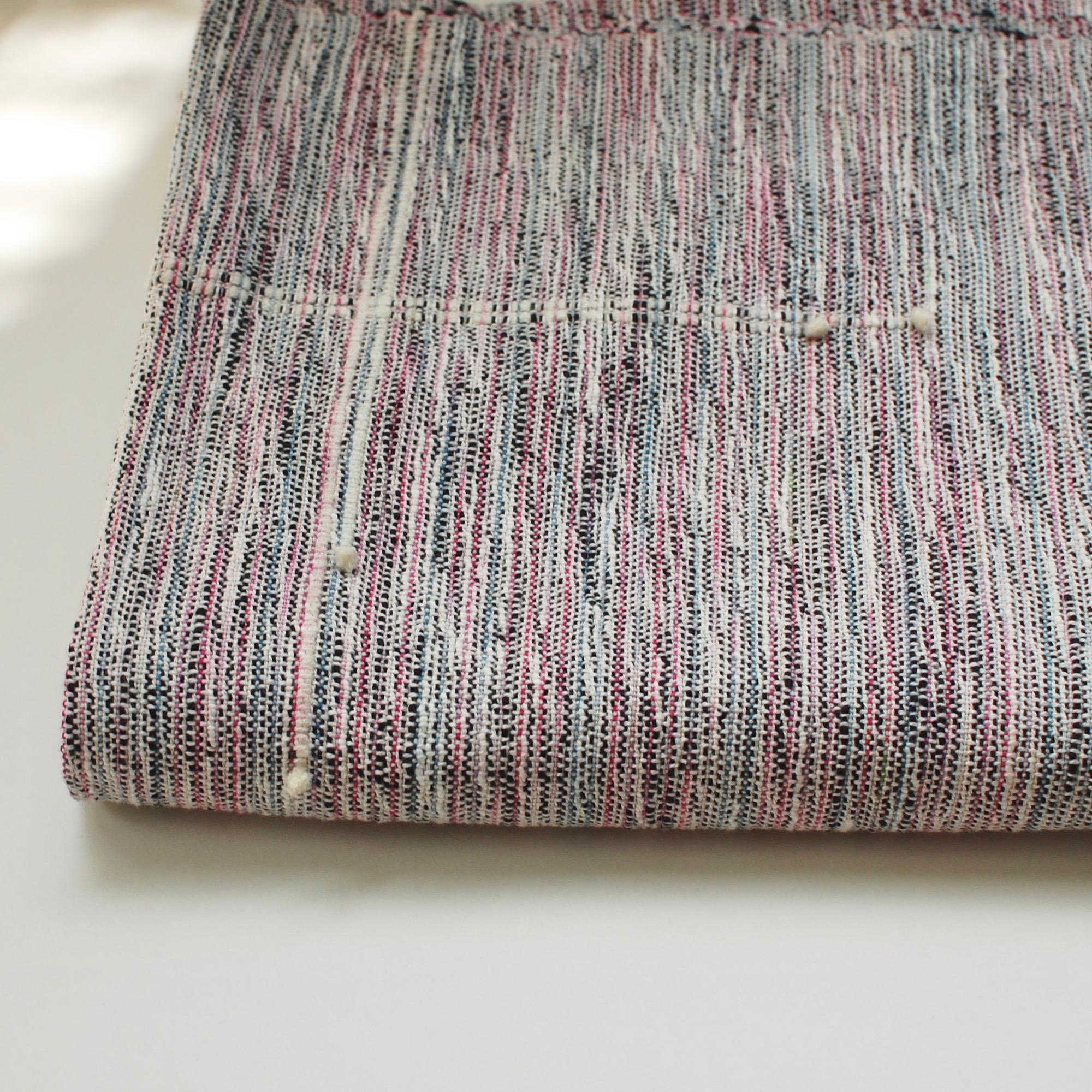 Handwoven Throw Blanket - Hand Dyed
This one of a kind throw blanket features hand dyed yarn woven with solid black and white yarns, creating a highly textured visual effect. A solid black hatch mark design comes up from one end, with the design flipped in solid white at the other end. The hand dyed yarn is dark pinks and blues with small flecks of green. The ends of the blanket have been finished with a clean machine sewn hem.
Pictured on a Queen size bed. This throw blanket is the perfect size for snuggling up on the couch or as an extra layer on a bed.
Materials: The main cloth blanket 100% Cotton, with the accents woven in a wool/silk blend.
Care: Hand wash in cold water. Do not over soak. Lay flat to dry. Or dry clean.
Dimensions: 67" x 45"